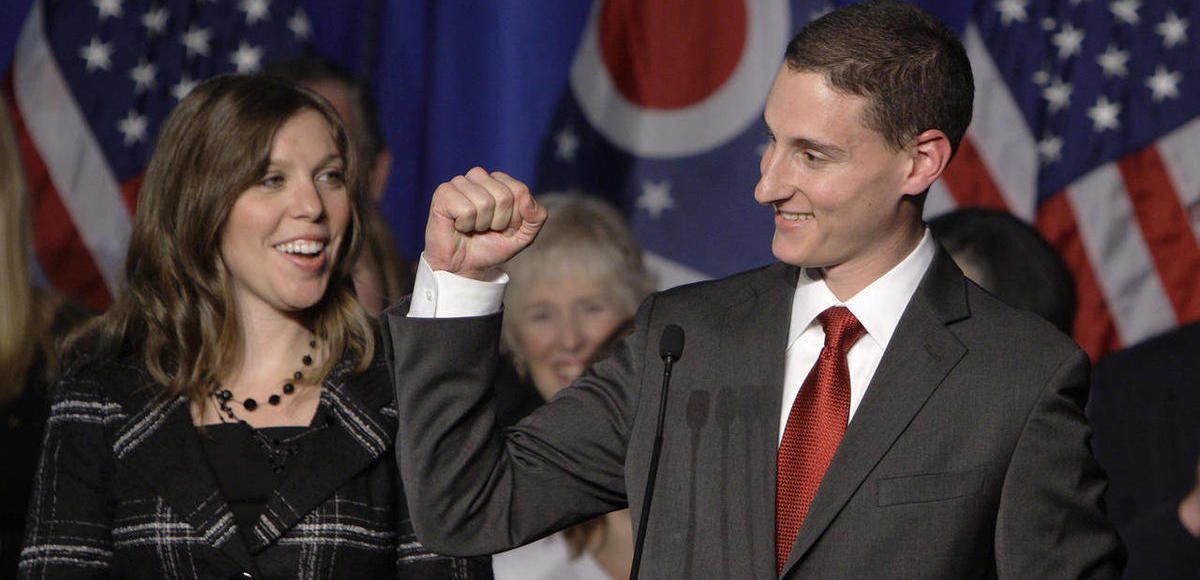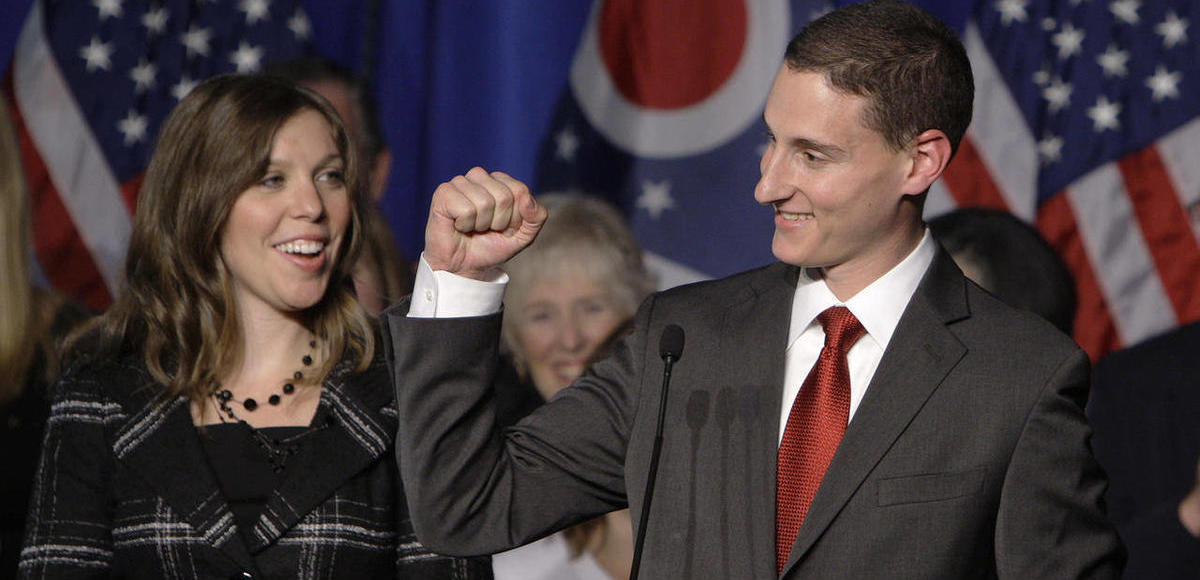 The latest PPD Buckeye State Battleground Poll finds Republican Josh Mandel expanding his lead over incumbent Democratic Sen. Sherrod Brown in Ohio. In May, the state treasurer led 49% to 44%, but that 5-point advantage has now widened to 8 points, 50% to 42%.
"It is extremely bad news for any incumbent to be trailing his challenger by this much, this early, let alone one who is now polling at 50%," said Richard Baris, head of the PPD Poll and Election Projection Model. "We have a long way to go before the 2018 midterm elections, but if Sen. Brown doesn't do something to turn this around, he's going to lose this rematch."
In 2016, President Donald J. Trump defeated Hillary Clinton in Ohio by roughly 8 points, 52.1% to 43.5%. Republican Sen. Rob Portman crushed Clinton ally Ted Strickland, 58.3% to 36.9%.
While both men remain popular in the Buckeye State, Sen. Portman is one of the most popular politicians PPD has polled this year to date. Fifty-nine percent (59%) of likely voters in Ohio approve of the job he is doing in the U.S. Senate, while just 36% disapprove.
Mr. Mandel lost to Sen. Brown in 2012 by roughly 6 points, when Barack Obama carried the state against Mitt Romney by roughly 2 points. But Gov. Romney wasn't a good fit for Ohio, which despite being largely white, is home to significant percentages of working class voters.
Overall, white voters made up 81% of likely voters in the PPD Buckeye State Poll.
Still, Gov. Romney was widely seen as a "for the rich" plutocrat, while Mr. Mandel has at least somewhat embraced President Trump, who remains popular in Ohio. Fifty-four percent (54%) of likely voters in Ohio approve of the job President Trump is doing, while just 41% disapprove.
(Note: And earlier version of the article stated "Fifty-nine percent (54%)" approve of President Trump. It should have read "Fifty-four 54%.")
"Sen. Brown had the good fortune of running for reelection while Mr. Obama was at the top of the ticket in 2012. He dodged a bullet even as Ohio has generally trended more Republican," Mr. Baris added. "Most incumbent Senate Democrats will try to nationalize their races and tie their Republican challengers to President Trump."
"It's not going to work in Ohio, at least not in this current environment."
Mr. Mandel has done a good job coalescing support from the various wings of the Republican Party. He secured the endorsements of Sens. Marco Rubio, R-Fla., Tom Cotton, R-Ark., Ted Cruz, R-Tx., and the very popular Portman. Ohio Governor John Kasich warned earlier last month that he may not endorse Mr. Mandel if "he's a negative guy."
With Gov. Kasich's approval rating at just 43%, down from 47% in May, it's unclear whether his support (or lack of) would have much impact, at all. As of now, 88% of Republicans back Mr. Mandel, while 86% of Democrats back Sen. Brown. Only 74% of Republicans and 66% of self-identified conservatives approve of the job Gov. Kasich is doing.
Independents break for the state treasurer by a large 51% to 39% margin, up from 47% to 43% in May. Moderates, which backed Sen. Brown 54% to 40% in the previous PPD Poll, now prefer the incumbent by only 6 points, 49% to 43%.
"Almost all of the movement in the survey came from persuadable voters, another ominous sign for Sen. Brown," Mr. Baris said. "With more voters identifying with Republicans than Democrats in Ohio, and more so this year than in the previous year, he simply cannot afford to lose independents."
Unlike other oft-cited surveys, PPD Battleground State Polls pegged President Trump's victories on the statewide level in all but two states we identified as battlegrounds within tens of percentage points, including Florida, North Carolina, Michigan, Pennsylvania and Wisconsin. In Ohio, the PPD Poll underestimated his support by roughly 4 points.
[pdfviewer width="740px" height="849px" beta="true/false"]https://www.peoplespunditdaily.com/wp-content/uploads/2017/07/2018-PPD-Buckeye-State-Battleground-Poll-July-8.pdf[/pdfviewer]
The PPD Poll follows level 1 AAPOR standards of disclosure and WAPOR/ESOMAR code of conduct. All publicly released surveys are subscriber– and individual reader donations-funded, not sponsored by any other media outlet, partisan or political entity.
The poll was conducted from July 3 to July 8 (with exception of Independence Day) and are based on 1204 interviews of likely voters participating in the PPD Internet Polling Panel. The PPD Buckeye State Battleground Poll, a subsample of the PPD Battleground State Likely Voter Metrics, are collected in separate state-wide samples.
The PPD Poll has a 95% confidence interval and is not weighted based on party affiliation (party ID), but rather demographics from the U.S. Census Current Population Survey–i.e. age, gender, race, income, education and region. Partisan affiliation is derived from a proprietary likely voter model and demographic weighting, not the other way around.
The sample identified a partisan split of 37.7% Republican, 34.2% Democrat and 28.1% Independent/Other. Read about methodology here.