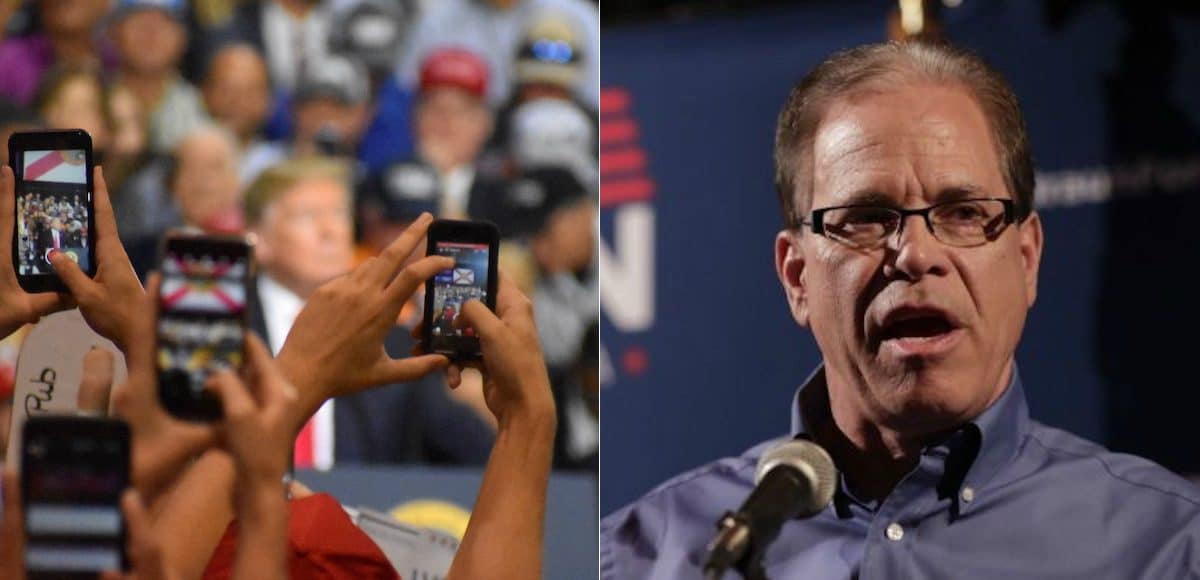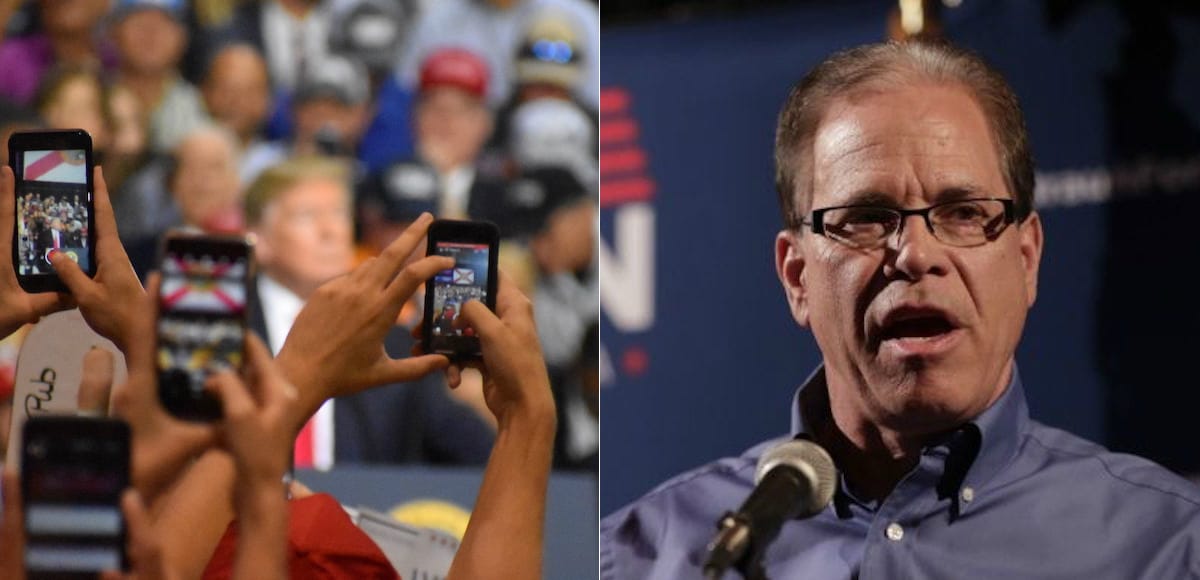 President Donald Trump will head to Evansville, Indiana on Thursday to rally for Republican businessman Mike Braun. The rally, which will take place at The Ford Center at 7:00 pm CT, is the tenth rally that the president has held in The Hoosier State, ever.
"Today, we are announcing our next scheduled Make America Great Again rally on August 30 in Evansville, Indiana," Michael Glassner, Chief Operating Officer for Donald J, Trump for President, Inc. told PPD in an email. "Evansville is a crossroads for so many great Americans in Indiana and the neighboring states, so it's an ideal stop for President Trump's next rally."
The president is expected to tout his economic record and how it has benefited families in Indiana. He will also stress the importance for Hoosiers to get out and vote for Republican nominee Mr. Braun against vulnerable incumbent Democrat Joe Donnelly for the U.S. Senate.
Mr. Donnelly, who benefited from an extraordinarily weak Republican candidate in 2012, is one of — if not, these most — vulnerable Democratic incumbent up for reelection in the U.S. Senate. President Trump remains popular in his vice president's home state, which he won 56.82% to 37.91%.
"The President is expected to report on the booming Trump economy that's lifting up families across Indiana, his tough immigration and trade policies, his new EPA coal rules, and more," Mr. Glassner added.
Mr. Braun, with the exception of attitude, shares much in common with the president. He's a successful businessman and former Democrat, one of many Midwest workers and small business owners who left the Democratic Party during the era of Barack Obama.
"Most importantly, President Trump will remind Hoosiers of the need to get out and vote in midterm elections this fall to protect and expand the GOP majorities in the House and Senate, including supporting Mike Braun in his race against Joe Donnelly for the U.S. Senate."
The race is rated Leans Republican on the PPD Election Projection Model.