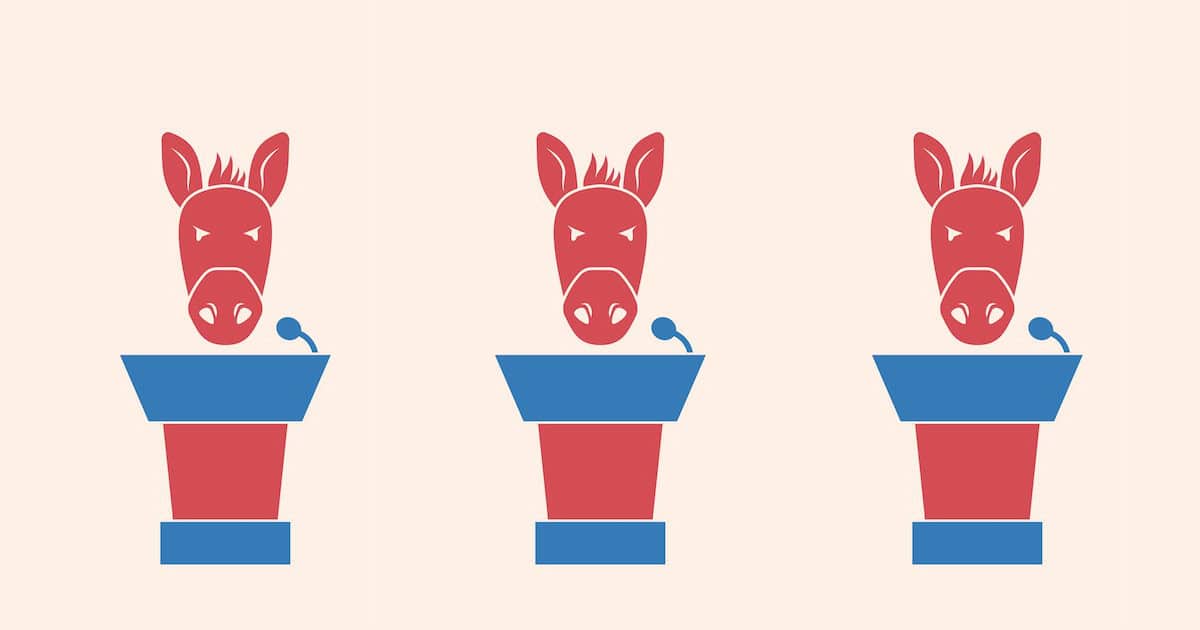 DNC Winnows Down Crowded Field Ahead of Democratic Debate Amid Criticisms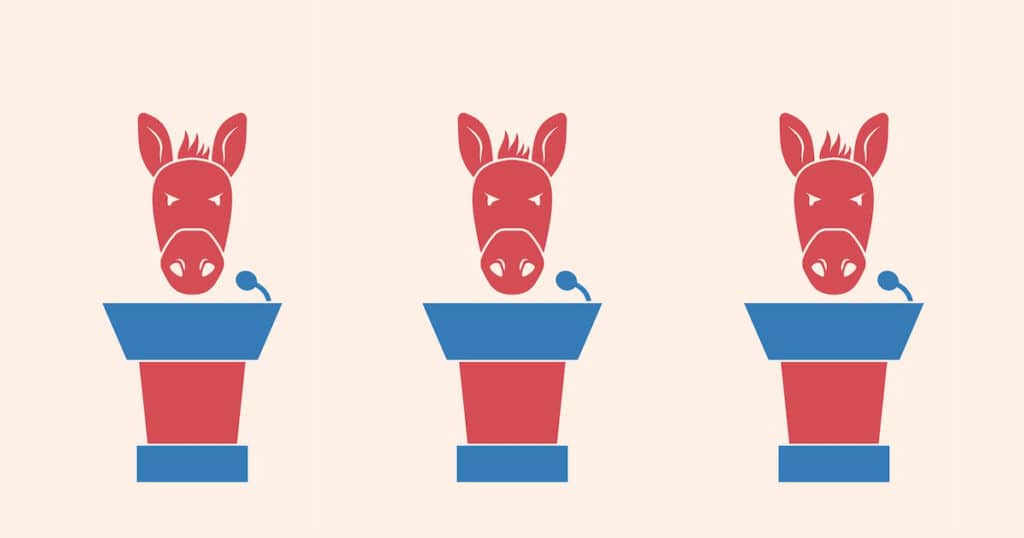 The Democratic National Committee (DNC) announced only ten candidates qualified for the third Democratic debate in Houston, Texas, next month. The deadline for qualification was midnight.
From top left to bottom right — and in alphabetical order — the qualifying candidates include former Vice President Joe Biden, New Jersey Senator Cory Booker, South Bend Mayor Pete Buttigieg, former Secretary of Housing and Urban Development Julian Castro, California Senator Kamala Harris, Minnesota Senator Amy Klobuchar, former Texas Rep. Beto O'Rourke, Vermont Senator Bernie Sanders, Massachusetts Senator Elizabeth Warren, and businessman Andrew Yang.
In order to qualify for the third debate, each candidate must have been receiving at least 2% in qualified national or early state polls and 130,000 individual donors.
Rep. Tulsi Gabbard, D-Ha., who is polling in ninth place in the average of national 2020 Democratic nomination polls, did not qualify for the third debate.
Worth noting, Rep. Gabbard took aim at and damaged Senator Harris, D-Calif., in the second debate. She's currently polling at 3.3% in New Hampshire.
"I think the bigger problem is that the whole process really lacks transparency," she said in an interview with Tucker Carlson on Fox News.  "People deserve having that transparency because ultimately it's the people who will decide who our Democratic nominee will be.
"When you see that lack of transparency," she said, it creates "a lack of faith and trust in the process."
On Wednesday, Senator Kirsten Gillibrand, D-N.Y., who also did not qualify for the debate, announced she was ending her presidential campaign. Senator Gillibrand is the first U.S. senator to drop out of the race, and the third so-called moderate to drop in late August.
Former Colorado Gov. John Hickenlooper said he will run for U.S. Senate against Republican incumbent Cory Gardner, while Washington Gov. Jay Inslee said he'll run for a third term.
More on Tulsi Gabbard in the Polls
The list of DNC-approved polls focuses on the sponsoring organization, not the pollster. For instance, a recent poll sponsored by the Boston Globe and conducted by Suffolk University found Rep. Gabbard taking 3% in New Hampshire.
Even though Suffolk University has a better track record than polls conducted by the University of New Hampshire (UNH), the Boston Globe isn't an DNC-approved sponsoring organization.
In 2016, the final poll conducted by UNH found Hillary Clinton leading Donald Trump by 11 points, while Suffolk University found the race tied. Mrs. Clinton barely carried by the state by a 0.3% margin.
For the U.S. Senate, the DNC-approved poll conducted by UNH found Democrat Maggie Hassan leading incumbent Republican Kelly Ayotte by 4 points, while Suffolk University found then-Senator Ayotte ahead by 2 points.
Now-Senator Hassan edged out the race by just 0.2%, meaning Suffolk was still more statistically accurate.