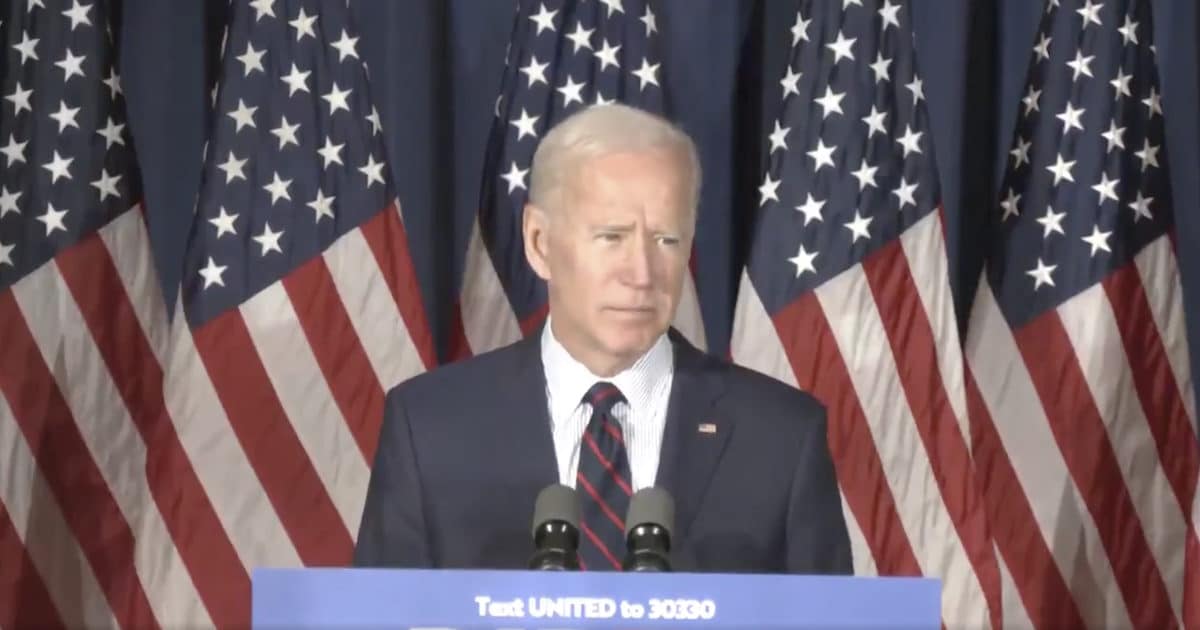 Joe Biden continues to lead in the polls ahead of the South Carolina Primary on Saturday, where 54 delegates are at stake and it is make or break for the former vice president. The Palmetto State is the last chance for Biden to mount a comeback against the now-front-runner socialist Bernie Sanders.
But the size of the win is just as important as the win, itself. A poor showing ahead of Super Tuesday will fail to raise the funds necessary for the once-presumptive front-runner to continue.
An East Carolina University Poll finds Biden leading Sanders by 8 points, 31% to 23%. Public Policy Polling (PPP), a Democratic partisan polling firm, finds Biden leading by 15 points.
The largest lead comes from the Clemson University Poll, which found Sanders in third place behind billionaire activist Tom Steyer. Biden led Steyer 35% to 17%, though it appears to be an outlier.
However, the NBC News/Marist Poll and CBS/YouGov Poll both found a much tighter race before the chaotic debate on Tuesday, 5 and 4 points, respectively. The disparity between the polling results underscores how the former vice president cannot take whatever lead he may enjoy for granted.
The Biden Campaign scored a coveted endorsement on Wednesday that could provide that much-needed buffer between him and Sanders. Rep. Jim Clyburn, D-S.C., who represents the Sixth Congressional District, finally offered his endorsement.
"I know Joe, we know Joe, but most importantly, Joe knows us," Rep. Clyburn said at a presser announcing the endorsement on Wednesday.
"I can think of no one with the integrity, no one more committed to the fundamental principles to make this country what it is than my good friend, my late wife's great friend, Joe Biden."
The Biden Campaign quickly touted the endorsement on Twitter.
"Jim Clyburn is a voice of powerful moral clarity that is heard loud and clear across this country — in our capital and beyond," the campaign tweeted. "He reminds us why we're in public service in the first place — and I'm proud to have his support."