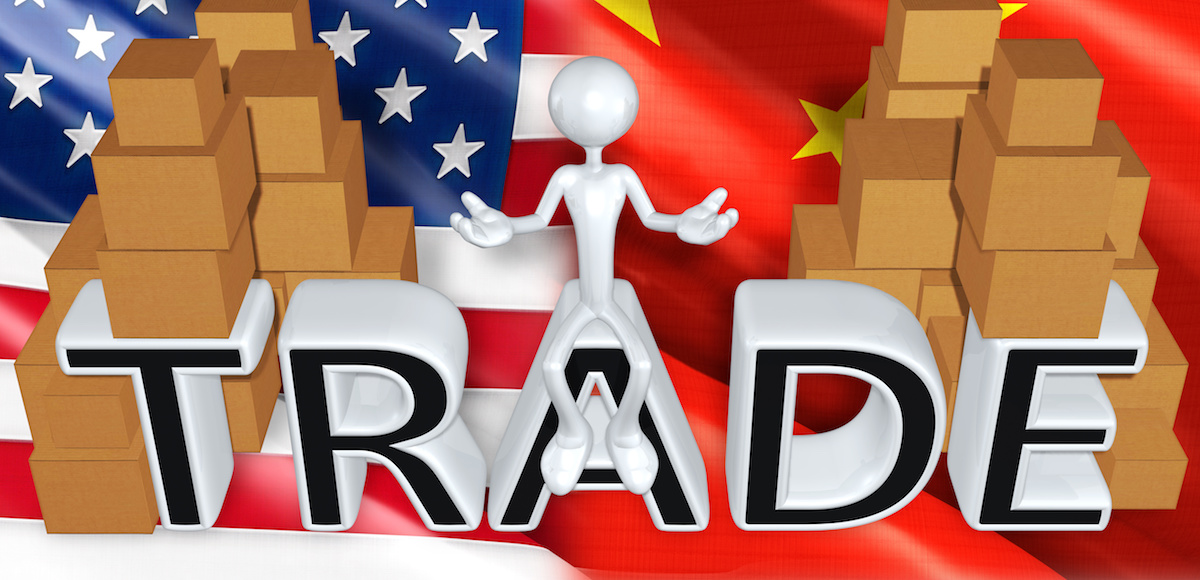 Equity investors had nothing going in their favor Thursday. Emerging markets woke up to the one-two punch of the Argentine Peso falling another 10% and a heightened level of ineptitude from the Turkish Central Bank. The very tail end of Q2 earnings treated us to a few spectacular earnings disasters: DLTR -14%, PVH -13%, ANF -16%.
Followed by a new round of tariffs for China.
By 2:00 PM EST, the market had done a yeoman's job of cutting the deficit on the Dow Jones Industrial Average (INDEXDJX: .DJI) in half, bringing the S&P 500 (INDEXCBOE: .INX) back within 2 points of unchanged, and pushing the NASDAQ Composite (INDEXNASDAQ) through the 8100 level.
All of that trading, only to get smacked in the face by reports that the Trump administration is ready to slap an additional $200 billion of tariffs on China as early as next week.
Within 15 minutes the DJIA had tripled its losses, the S&P 500 was down 10 handles and the teflon NASDAQ composite had turned negative.
Just to put an Explanation Point on the extent of the carnage done to the market, by 3:00 PM, even Amazon.com, Inc. (NASDAQ: AMZN) was down on the day. Not to worry Amazonians, by day's end your stock had regained the $2000 price level for the first time ever.
The timing of the "announcement" on heightened Chinese tariffs was priceless!!
With the U.S. – Mexico – Canada trade negotiations 24 to 36 hours from being reaching a successful conclusion, and the big beautiful stock market 8½ trading hours from posting all time weekly and monthly highs for nearly every major stock market index known to man.
How could you NOT sweep all of those chips off that table, walk over to the table where the Chinese are and quadruple that table limit! Haven't you been paying attention? Didn't anybody read that book?
Seriously, we've seen this movie so many times. The tariff shock headline trade has become the single most predictable market event since they moved the opening bell at the NYSE from 10:00 AM to 9:30 AM in the mid 1980s. 24 to 48 hours later, everything will be fine. Never mind that it might cost people a few basis points on their monthly performance, it's been a great month of August by any metric.
It may even have motivated a few people to come to work on the Friday going into a long weekend.