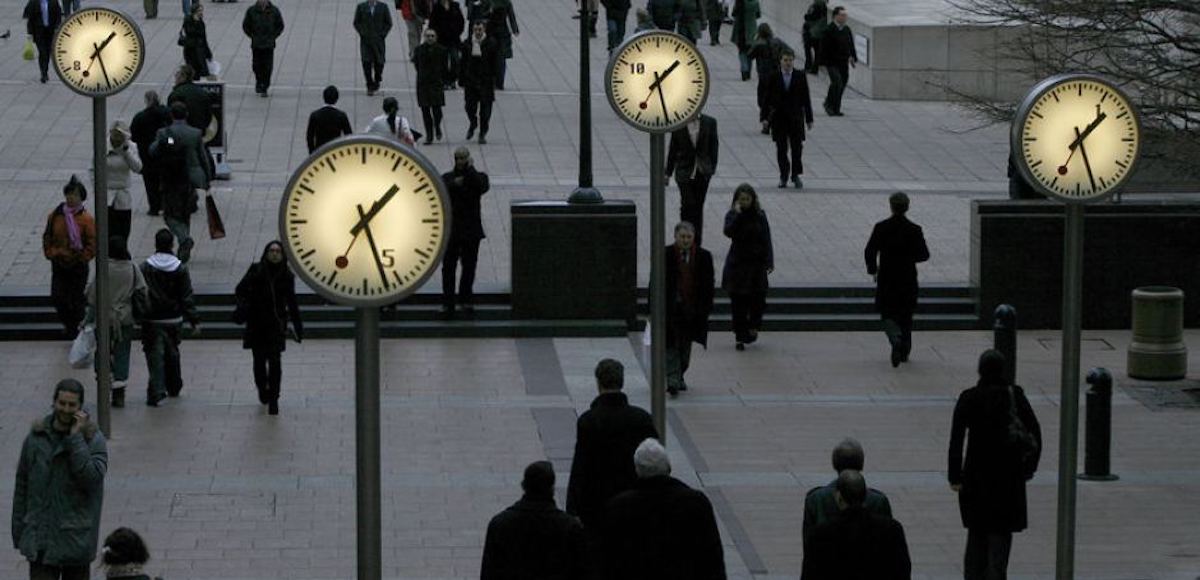 Stocks have been on a rollercoaster ride the first two days of the trading week, as investors adjust to higher interest rates while awaiting the kickoff of third-quarter (Q3) earnings this Friday. Amidst a wide disparity between winners and losers market breadth has held steady with advancing issues trailing decliners by less than 10% both days.
The wide range of performance among Market Averages less than 2 weeks into Q4 spotlight the disparate appetite among major sectors and market themes.
The S&P 500 (.INX) at 2880 is lower by less than -0.2% on the week and sits right at its 50 day moving average. This is less than 2% off the September 20 ATH of 2930.75.
* The Dow Jones Industrial Average (.DJI) at 26,430 remains in the technically strongest position, close to 2% above its 50 day moving average of 25,991. During Q3 the DJIA went from underperformer to outperformer as the US dollar halted its multi month ascent in mid august and U.S. trade tensions eased most global trading partners other than China.
* NASDAQ Composite (.IXIC) at 7738, is 4% below the August 31 closing high of 8110. It broke the 50 day moving average at 7922 last Thursday, and is now halfway between the 50 day and 200 day MA of 7504. The technology space has withstood a few sharp selloffs during the year. The dual headwinds of internet privacy concerns and potential regulatory oversight, may prove its toughest test.
* The DJ Transports at 10,996 is also close to halfway between its 50 and 200 day moving averages. After leading the pack with a +10% gain in Q3, the Transports are 5% off their closing high of 11,571 from mid September. The Transports have always rivaled the technology as a high volatility index, with much of the damage the last 2 weeks attributable to steadily higher Oil prices. The 200 day MA of 10,816 is less than 200 points below. With a 208 decline on Tuesday, further downside could test that level before week's end.
* The Russell 2000 (INDEXRUSSELL: RUT) at 1622 is merely 2 points above its 200 day moving average of 1620. Like the NASDAQ, the Russell 2000 posted its closing ATH of 1740 on August 31. That's where the comparisons end. The Russell is 6.8% below its ATH from late August, with the majority of that decline coming in the last 7 trading days. The 1600 to 1620 level should be a major test of longer term support on any further declines.
Interest Rates Remain in Focus
Rising rates have been very much in focus with the 10-Year Treasury Yield (US10YBY) ranging from 3.20% to 3.25%, levels not seen for over 7 years. The next 2 days will be telling for rates as the Treasury auctions 3 year and 10 year notes today, followed by 30 year bonds on Thursday. Given investors have not seen these yields since 2011, buyers, and we're sure there are many, have been in no rush to commit with Billions of supply just around the corner. Should the 3 part auction meet strong demand, it's likely 3.25% will be cast as a meaningful support level, halting the 40 basis point run in 10 year yields over the last 4 weeks.
Q3 Earnings
With the intense focus in rising treasury yields, it's appropriate that the Q3 earnings season kicks off Friday with a handful of the major money center banks reporting Q3 earnings. As much as the rise in rates and day to day volatility has put investors back on their heels a bit this week, as we've seen so many times, next week could be a different story. If rates back up below 3.20% after the auction today and tomorrow and Q3 earnings get off to a strong start this Friday and early next week, look for stocks to get their footing by early to mid next week.