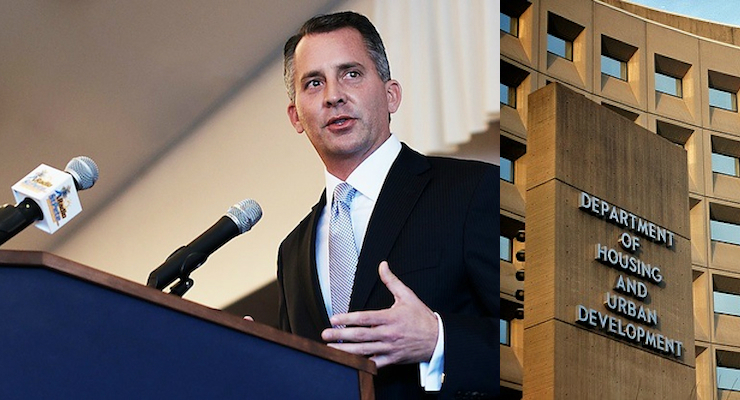 Florida Lawmaker Calls for Probe into Housing and Urban Development Scandal
Seminole, FL – U.S. Representative David Jolly, R-Fla., is calling for a congressional probe into rampant fraud at the Department of Housing and Urban Development (HUD). The Florida lawmaker's announcement comes on the heels of a report by HUD's Office of Inspector General that revealed over 25,000 families in the U.S. currently live in taxpayer supported housing, despite earning more than the threshold maximum allowable income.
"With an ever-growing wait-list for housing assistance from those truly in need, these incidences of waste, fraud and abuse must be eliminated immediately," Rep. Jolly said in a statement to People's Pundit Daily (PPD). "It is time to clean house at HUD."
Eligibility is determined based on the total annual gross income and family size and is limited to U.S. citizens and, thanks to President Obama, "specified categories of non-citizens" who have eligible immigration status. While each situation varies by family and region, in general to qualify for federal subsidized housing through HUD, the total household income may not exceed 50 percent of the median income for the county or metropolitan area in which the family chooses to live.
The report cited a New York family with a combined household income of nearly $500,000, but is paying $1,574 a month to live in taxpayer subsidized public housing.
As a member of the House Committee on Appropriations Subcommittee for Transportation, Housing and Urban Development, which oversees federal dollars for HUD programs, Jolly sent a letter to Secretary Julian Castro Tuesday asking for a response and explanation of the report's findings.
"Every American taxpayer deserves to know that their tax dollars are used for those rightfully in need of assistance, and not irresponsibly squandered by subsidizing those in the highest income brackets," Jolly wrote.
Jolly also wrote Appropriations Subcommittee Chairman Congressman Mario Diaz-Balart to demand a congressional investigation.
"I am requesting of you today that we immediately convene a congressional investigation and hearing upon our return to session to investigate this current failed housing policy by the Department of Housing and Urban Development, and to identify together ways to use the annual budget process to permanently eliminate these incidents of waste, fraud and abuse," Jolly wrote in his letter to Diaz-Balart.
In the Sunshine State, alone, the IG report found 297 instances in which someone was living in taxpayer-funded housing even though they were earning more than the maximum allowable income threshold.