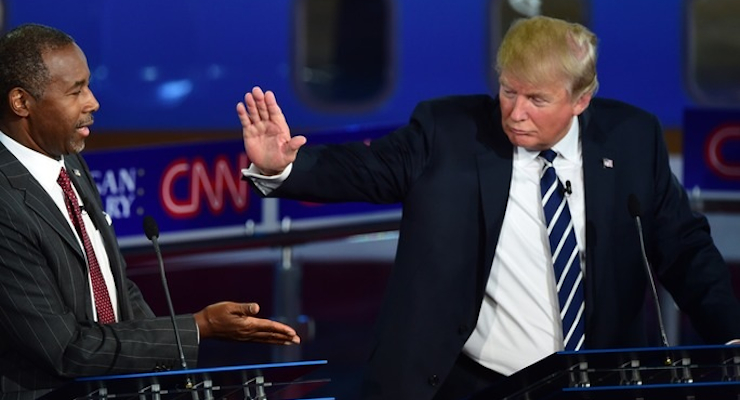 Republican frontrunners Donald Trump and Dr. Ben Carson will soon enjoy a Secret Service detail, according to a report over the weekend from Newsmax. The agency is also beefing up Democratic front-runner Hillary Clinton's security detail, which she has long-enjoyed.
The development comes just days after Trump, the GOP front-runner and billionaire real estate mogul, told The Hill in an exclusive interview that he should have Secret Service protection. The Donald pointed to the large crowds he has drawn on the campaign trail–which are in fact the largest on either side of the aisle–and noted that then-Sen. Barack Obama had Secret Service agents protecting him even before this point in the 2008 presidential cycle.
"I want to put them on notice because they should have a liability. Personally, I think if Obama were doing as well as me he would've had Secret Service [earlier]. I have by far the biggest crowds," Trump said. "They're in no rush because I'm a Republican. They don't give a shit."
Both Trump and Carson have received numerous credible threats, including Mexican drug lord Joaquin "El Chapo" Guzman directly targeting the former on Twitter. A source told Newsmax that Carson had received a number of threats, characterizing them as "off the charts."
Carson's campaign could not be reached to either confirm or deny reports that he was slated to receive Secret Service protection. The report said that Carson was initially reluctant to accept a detail but relented when he was given intelligence about potential threats.
"It is widely believed ISIS would like to strike a major political target in the U.S.," the source told Newsmax.