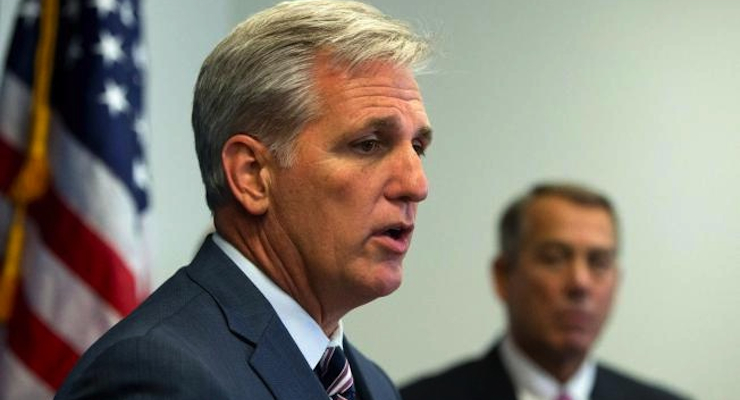 House Majority Leader Kevin McCarthy said Monday on America's Newsroom that he "will support anyone who wins the Republican nomination," even Donald Trump.
"I will support Trump," McCarthy vowed. "I will support anyone."
McCarthy said that–even though he hasn't endorsed and wants to remain neutral–he sees the nomination as a two-man, not a three-man race.
"I personally think this race is down to two people," McCarthy said. "This is race is between Donald Trump and Marco Rubio. I have not endorsed anyone in this race, but when I looked at Cruz's plan he needed South Carolina."
While he insists he is neutral, he did appear to sing Rubio's praises and story before declaring "he needs to win in Florida" in order to move forward. But, ultimately, he said he will do everything to support the eventual nominee.
"Whomever becomes the Republican nominee, they're going to want to be successful. They're going to want the country to be successful."