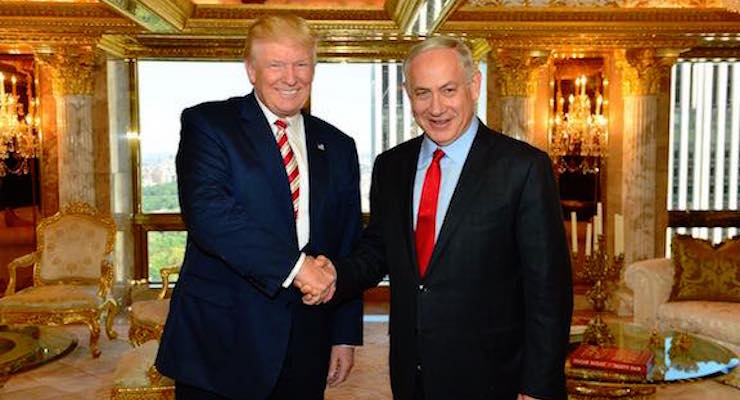 Israeli Prime Minister Benjamin Netanyahu met separately on Sunday with Donald Trump and Hillary Clinton in New York City the day before the first presidential debate. The meetings were arranged in the last 24 hours, with the Republican meeting with the prime minister at Trump Tower.
The Clinton campaign, which cancelled a visit to Charlotte, North Carolina, simply stated that the two spoke about the alliance, which has weakened under President Barack Obama. The Obama administration publicly denounced the U.S. ally and opposed Israel expanding settlements in the West Bank. However, Mr. Obama completed a $38 billion security aid package for Israel, the largest such agreement ever for a U.S. ally with the hope they could calm election year fears among Jewish voters.
The Trump campaign said the two men "discussed the special relationship between America and Israel and the unbreakable bond between the two countries."
The topics at hand during the meeting were military assistance, security and stability in the region. Unlike Mrs. Clinton, Mr. Trump said he recognized Jerusalem has been "the eternal capital of the Jewish People for over 3000 years," and said a Trump administration will finally accept the long-standing Congressional mandate to recognize Jerusalem as the undivided capital of the State of Israel.
Netanyahu met with President Barack Obama on Wednesday in what was likely their last face-to-face consultation.