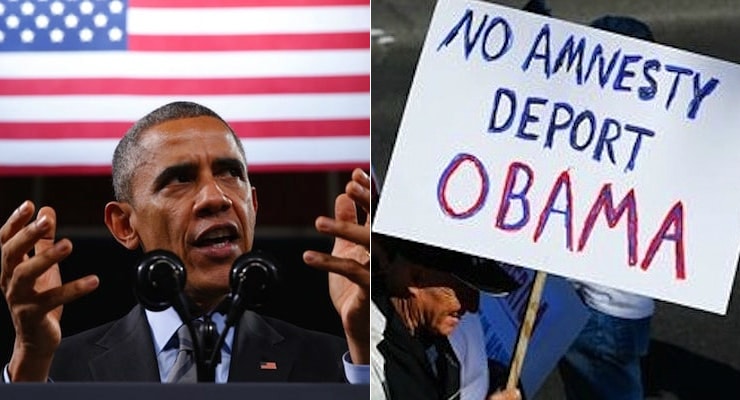 American citizens are paying leftwing bureaucrats overtime to pack the electorate with naturalized immigrants so they can vote against their choice in the presidential election. In an email released by Sen. Ron Johnson, R-Wis., who chairs the Committee on Homeland Security and Governmental Affairs, the Houston field office of U.S. Customs and Immigration Services — a sub-agency of DHS — asked tells immigration bosses "to take advantage of the OT if you can" because the election is coming up.
In other words, make sure the government is working overtime to help elect Hillary Clinton.
"The Field Office due to the election year needs to process as many of their N-400 cases as possible between now and FY 2016," the email reads. "If you have cases in this category or other pending, you are encouraged to take advantage of the OT if you can."
"This will be an opportunity to move your pending naturalization cases. If you have not volunteered for OT, please consider and let me know if you are interested," the email adds.
In response, Sen. Johnson and Sen. Charles Grassley, R-Iowa, sent a letter on Wednesday to Department of Homeland Security Secretary Jeh Johnson accusing the agency of trying to rig the election in favor of Mrs. Clinton to stop Republican Donald Trump.
"We write to express serious concern about an apparent push by your department to rush adjudication of naturalization applications before the upcoming presidential election, presumably in an attempt to create as many new citizens as possible," the jointly written letter reads.
The effort mirrors one to bring in new voters when former President Bill Clinton ran for re-election in 1996. Claude Arnold, a retired U.S. Immigration and Customs Enforcement special agent in charge of Homeland Security Investigations, recalled the 1990s-era push.
"I am not at all surprised by this revelation," Arnold told Fox news. "This is a repeat of the Clinton election playbook. Then it was to help re-elect Bill Clinton, this time it is to help elect Hillary Clinton."
Dan Stein, president of Federation for American Immigration Reform, said the Obama administration is pulling the levers of government to help Mrs. Clinton win,.
"In the pursuit of a partisan advantage, one party has decided integrity in the system is irrelevant," Mr. Stein said. "They don't really care about checking backgrounds or verifying status and eligibility–it is more about increasing the number of eligible voters in the upcoming election."
If the American electorate wasn't "fundamentally transformed" by legal and illegal immigration from it's compositional makeup in 1980, President Obama would've handily lost to Mitt Romney in 2012. In fact, Donald Trump is winning such a large share of the white vote, he would win in a near Reagan-esque landslide.