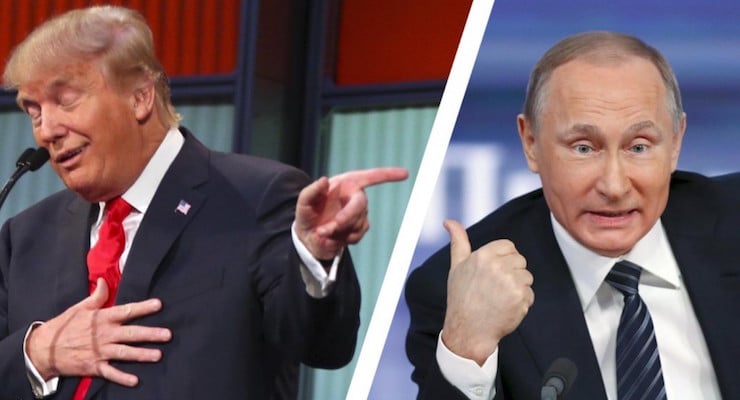 Despite repeated claims by Democrats throughout the summer, the Federal Bureau of Investigation (FBI) says it has found no link between Russia and Donald Trump. The New York Times reported Tuesday the FBI investigated advisers close to Mr. Trump, looked for financial ties to Russian financial oligarchs and individuals involved in hacking the computers of Democrats.
They even chased a lead — which ultimately proved bogus — about possible email communications from the Trump Organization to a Russian bank.
Officials say that the investigations did not uncover any link between Mr. Trump and the Russian government. Regarding the hacking of Democratic emails, the FBI and intelligence officials believe its goal is to reveal secrets to voters before the presidential election, rather than to elect Mr. Trump. Further, sources from the intel community have told PPD that the widely-cited evidence fingering Russia for the WikiLeaks hacks is thin, at best.
"The level of sophistication would point to Russia or another state actor, but it hasn't been established one way or the other," the source, who works on cyber crimes said. "In truth, these email likely have come from multiple sources."
Supporters of Hillary Clinton are furious at the Bureau for what they see as a lack of legal scrutiny of Mr. Trump by law enforcement officials, fair or not. This weekend, they began demanding FBI Director James Comey discuss the results of the investigation publicly, as he did last week when he announced that a new batch of emails possibly connected to Mrs. Clinton had been discovered.
While a part of the investigation involved Paul Manafort, the former Trump campaign chairman, the case focus was on his ties with a kleptocratic government in Ukraine and whether he declared the income in the United States. Officials say it was not focusing on whether there was any Russian influence.
Mr. Manafort, a veteran Republican political strategist, served as an adviser to that country's ousted president, Viktor F. Yanukovych.
Meanwhile, the FBI spent the weekend obtaining a warrant to review newly found emails "pertinent" to the Clinton email investigation. A law enforcement official told People's Pundit Daily on Sunday they include but are not limited to a laptop top Clinton aide Huma Abedin shared with her husband, now the disgraced New York Democratic congressnman Anthony Weiner.
While FBI investigators found the emails on a device seized during an unrelated investigation of Mr. Weiner, who was sexting with a 15-year old girl, sources tell PPD the laptop was used to make multiple back ups for Abedin, a revelation indicating she lied to the FBI and under oath during a deposition for the watchdog group Judicial Watch.
In February 2013, Abedin signed a routine State Department document under penalty of perjury in which she promised to "turn over all classified or administratively controlled documents and materials" before she left her government job, and promised that she was not retaining copies, "including any diaries, memorandums of conversation or other documents of a personal nature."
The source, who has knowledge of the probe, said investigators would complete the review of Abedin's emails expeditiously, but it was unclear whether developments would come before the election on on Tuesday, November 8.