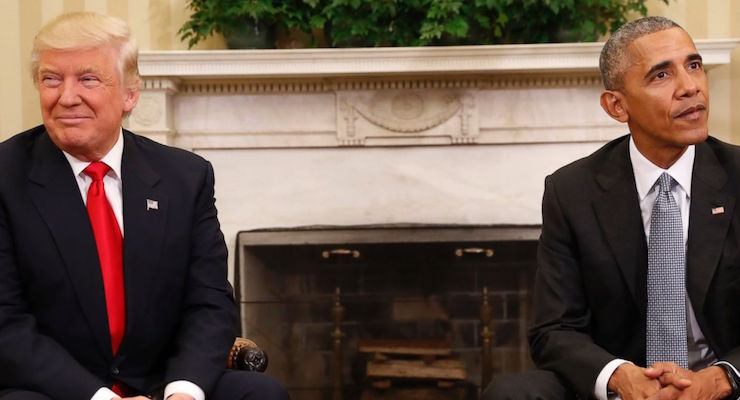 President-elect Donald Trump and President Barack Obama met at the White House and pledged to work together as the transition of power begins. The two men publicly setting aside years of animosity in hopes of moving the nation forward in the future.
The presidential victor's visit to Washington is the first since winning the November 8 election in the largest landslide for a Republican since 1988. There was no visible sign of division between Mr. Trump and Mr. Obama after what the president viewed to be an unlikely meeting that went on for roughly an hour.
"It is important for all of us, regardless of party, regardless of political preferences to now come together, work together," Mr. Obama said. "If you succeed, the country succeeds."
"It could have, as far as I'm concerned, gone a lot longer," Mr. Trump said after what was supposed to be a 15-minute meeting in the Oval Office. "We discussed a lot of different situations, some wonderful and some difficulties. He's explained some of the difficulties."
They took no questions from reporters who were allowed into the Oval Office briefly after they finished.