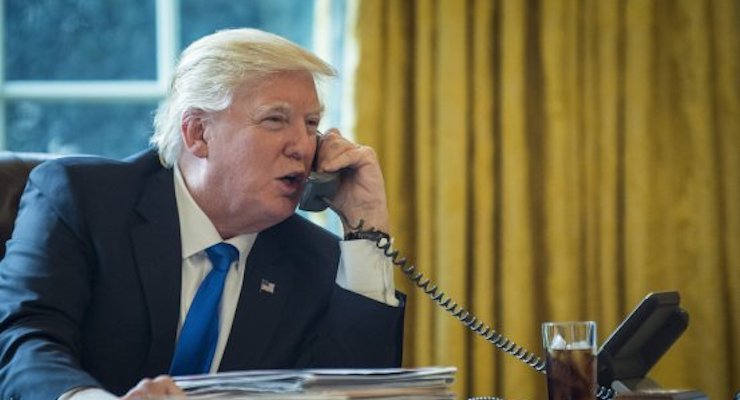 President Donald Trump J. agreed to meet alliance leaders in Europe in May in a phone call Sunday with NATO Secretary General Jens Stoltenberg. The two spoke about the separatist conflict in eastern Ukraine, according to the White House.
The unconventional Republican was elected in November on a pledge to push free-riding and bandwagoning members of NATO to meet their funding obligations. NATO allies, including those in the European Union, have placed the financial burden on the United States as they offer more than generous social benefits to their less-economically productive citizens.
Unsurprisingly, the proposal has drawn opposition from neoconservative Republicans as well as liberal internationalist Democrats, while European allies who fear Russian President Vladimir Putin are increasingly worried.
A White House statement said President Trump and Stoltenberg "discussed how to encourage all NATO allies to meet their defense spending commitments."
"President Trump agreed to join in a meeting of NATO leaders in Europe in May," the statement said, adding they also "discussed the potential for a peaceful resolution of the conflict along the Ukrainian border."
Over the past week, violence between the Ukrainian military and Russia-backed eastern separatists have increased. More than 40 people have been killed in both government- and rebel-held territories.