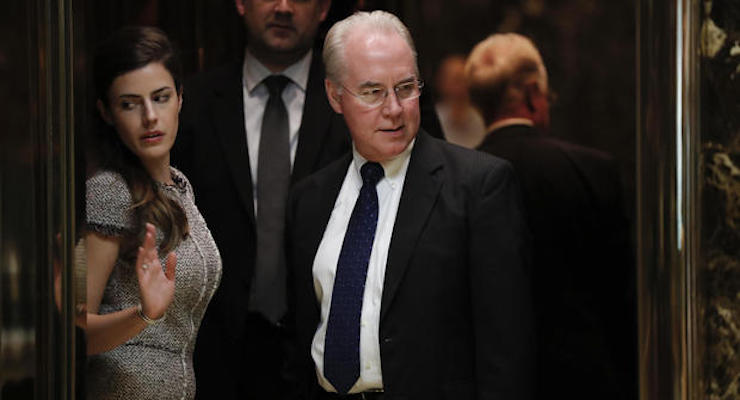 The Senate voted 52 – 47 to confirm Rep. Tom Price, R-Ga., as Secretary of the Health and Human Services Department (HHS). The Democrats had tried to delay his nomination, as with most all President Donald J. Trump's Cabinet picks, but he can now lead the Republican effort to repeal and replace ObamaCare.
Mr. Price was not only a staunch opponent of the former president's signature health care law, but also introduced a detailed plan to repeal and replace it in the House of Representatives.
Born in Lansing, Michigan, Secretary Price grew up in Dearborn and graduated with an M.D. from the University of Michigan. He completed his residency at Emory University in Atlanta, and decided to settle in the suburb of Roswell, where he still lives to this very day. He ran an orthopedic clinic in Atlanta for 20 years before returning to Emory as assistant professor of orthopedic surgery.
Secretary Price also was the director of the orthopedic clinic at Atlanta's Grady Memorial Hospital.