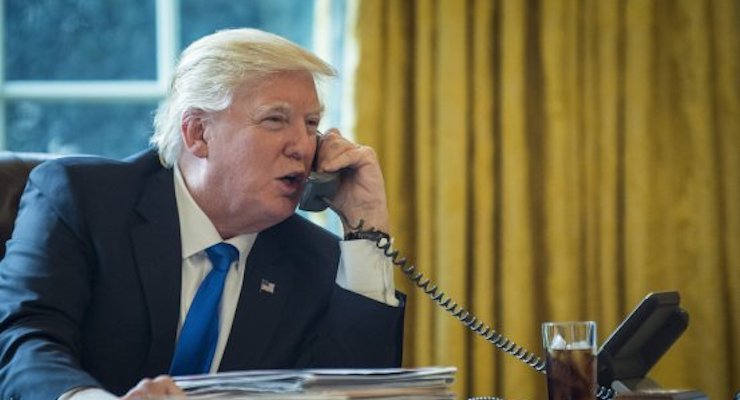 The White House has asked the U.S. Congress to investigate whether the Obama administration abused its executive "investigative authority" during the 2016 campaign. President Donald J. Trump accused his predecessor of using an ongoing probe into Russia's influence on the presidential election as a ploy to wiretap phones in Trump Tower.
A spokesman for Mr. Obama denied he specifically ordered a wiretap on "any U.S. citizen," but his statement made omissions, parsed words and raised more questions.
"A cardinal rule of the Obama administration was that no White House official ever interfered with any independent investigation led by the Department of Justice," Kevin Lewis, a spokesman for the former president said in a statement. "As part of that practice, neither President Obama nor any White House official ever ordered surveillance on any U.S. citizen. Any suggestion otherwise is simply false."
President Trump took to Twitter on Saturday to level the charges, which have been floating around for tweets.
[social-media-buttons]
Terrible! Just found out that Obama had my "wires tapped" in Trump Tower just before the victory. Nothing found. This is McCarthyism!

— Donald J. Trump (@realDonaldTrump) March 4, 2017
Is it legal for a sitting President to be "wire tapping" a race for president prior to an election? Turned down by court earlier. A NEW LOW!

— Donald J. Trump (@realDonaldTrump) March 4, 2017
I'd bet a good lawyer could make a great case out of the fact that President Obama was tapping my phones in October, just prior to Election!

— Donald J. Trump (@realDonaldTrump) March 4, 2017
How low has President Obama gone to tapp my phones during the very sacred election process. This is Nixon/Watergate. Bad (or sick) guy!

— Donald J. Trump (@realDonaldTrump) March 4, 2017
As People's Pundit Daily previously reported, sources say the wiretap that picked up on the conversation between Lt. Gen. Michael Flynn and Russian Ambassador Sergey Kislyak during the presidential transition was one of several surrounding the then-president-elect and members of his transition team.
Federal law prohibits the government from listening in on the conversations of a private U.S. citizen without a warrant, which sources–and now the president–say the Obama administration tried to get and failed before finding a more favorable judge.
The wiretap did not reveal any criminal wrongdoing on behalf of President Trump, his surrogates or members of his transition team.
[social-media-buttons]