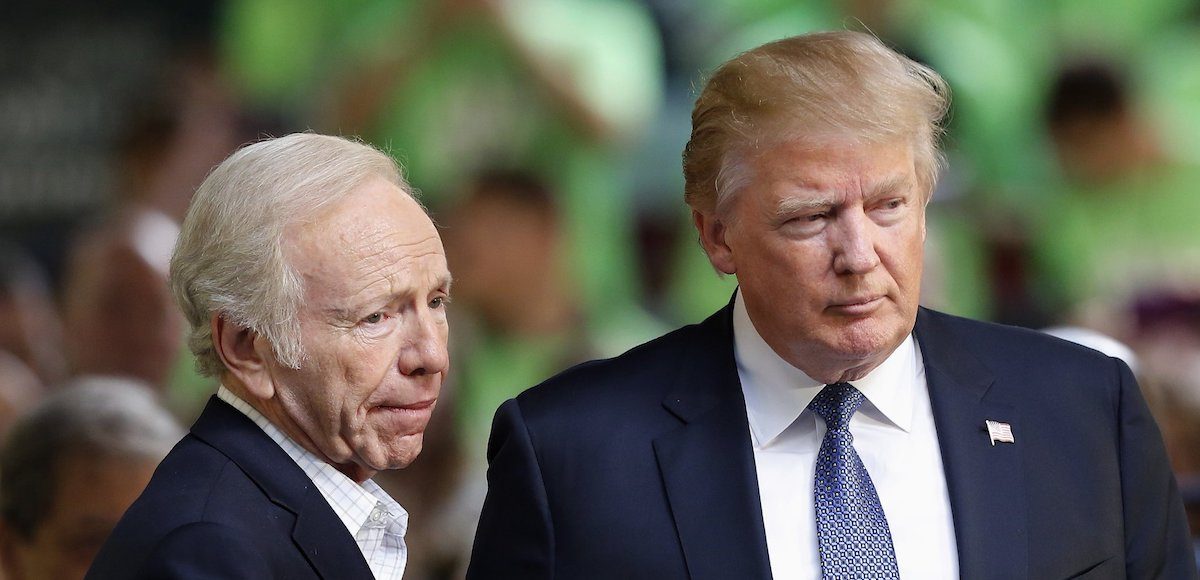 White House Press Secretary Sean Spicer said Wednesday President Donald J. Trump will interview former Sen. Joe Lieberman, D-Ct., for director of the FBI. President Trump, along with Attorney General Jeff Sessions and Deputy Attorney General Rod Rosenstein, have been interviewing candidates to replace James Comey, who was fired for his handling of the Clinton email investigation.
Mr. Lieberman was the Democratic vice presidential candidate, running shotgun on the ticket below Al Gore in 2000, as well as a former senator from Connecticut known for his independent voice. He entered the U.S. Senate in 1989 as a Democrat, but left as an Independent in 2013 after the party took a hard left turn under Barack Obama and its posture grew more anti-Israel.
He also served recently as the co-chair for No Labels, a political organization composed of Republicans, Democrats, and independents, whose mission is to "usher in a new era of focused problem solving in American politics." Sen. John Cornyn, R-Texas, who was interviewed for the post on Saturday before he removed himself, called Mr. Lieberman a "brilliant selection."
"I think he would get 100 votes. Everybody loves Joe Lieberman," said Majority Whip Cornyn. ""People know he's going to shoot straight no matter what happens, and I think it's a pretty brilliant selection if that's what he does."
The FBI Agents Association (FBIAA) over the weekend endorsed former House Intelligence Committee Chairman and FBI Special Agent Mike Rogers for the next director. The FBIAA, which represents over 13,000 active duty and retired Agents, urged President Trump to nominate the former Republican congressman, who served in the House of Representatives from 2001 to 2104 and as the Chairman of the House Intelligence Committee from 2011 to 2014.
Attorney General Sessions and Deputy Attorney General Rosenstein interviewed four candidates for the position that Saturday, but Mr. Rogers was not one of them. He was subsequently interviewed for the position. However, the FBI Agents Association endorsement is undoubtedly at odds with most of President Trump's base, who will see Rep. Rogers as a card-carrying member of the "deep state," the permanent bureaucracy currently under fire for weaponizing surveillance for political purposes.
Secretary Spicer told reporters aboard Air Force One on Wednesday that President Trump will also interview Frank Keating, a Republican and former Oklahoma governor; Richard McFeely, a former FBI official; and Andrew McCabe, the bureau's current acting director, for the job of director of the FBI.