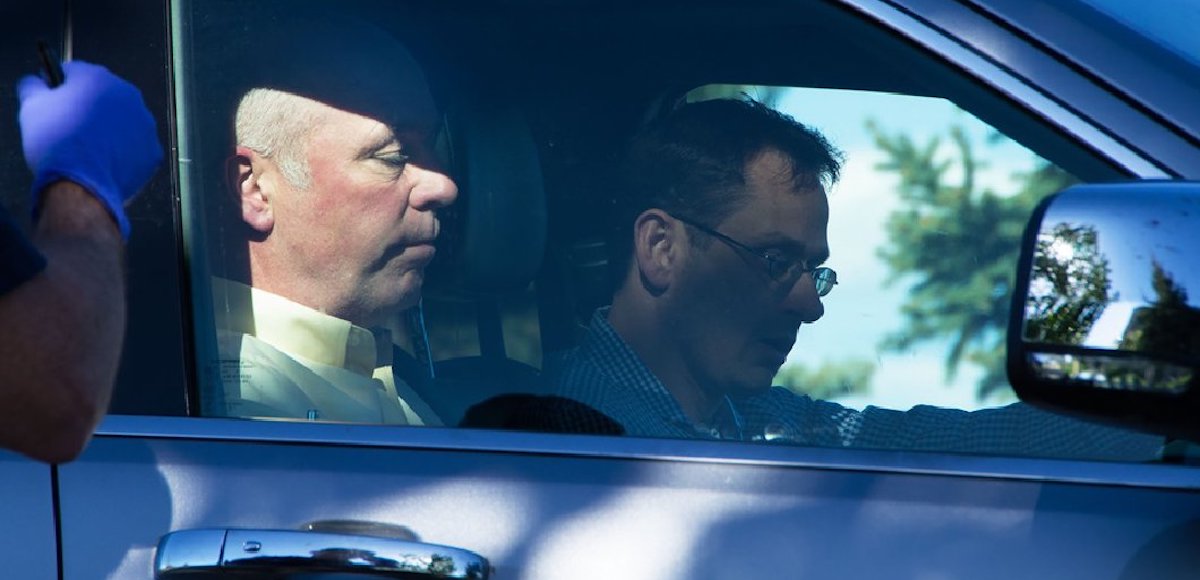 The Fox News reporter who corroborated allegations Montana GOP candidate Greg Gianforte "body slammed" another reporter has changed her story. Fox News reporter Alicia Acuna originally said Gianforte grabbed Guardian reporter Ben Jacobs with both holds around the neck and threw him to the ground.
But she said Thursday during an interview on "The Laura Ingraham Show" that she misstated the neck grab.
According to Acuna's first account, Jacobs walked into the candidate's room with a voice recorder and put it up to Gianforte's face. He began asking if he had a response to the newly released Congressional Budget Office (CBO) report on the American Health Care Act (AHCA) and Gianforte repeatedly told him he would get to him later.
Jacobs persisted and Gianforte told him to talk to his press secretary, Shane Scanlon. When he refused to comply, Gianforte grabbed Jacobs "with both hands" and slammed him to the ground.
"One of you guys said last night that he put his hands around his neck," Ingraham said. "Which, as somebody who's done a lot of taekwondo and self-defense, to me that seemed, that might not be exactly right."
"You know, and I'm the one who said that," Acuna replied, "I saw both his hands go up, not around his neck in a strangling type of way, but more just on each side of his neck, just grabbed him and I guess it could've been on his clothes, I don't know."
As People's Pundit Daily previously reported, Gianforte, who is competing in the special election for Montana's vacant U.S. House seat, has been cited for misdemeanor assault. Gallatin County Sheriff Brian Gootkin said in a statement that Jacobs did not have injuries that warranted a felony assault charge.
"Following multiple interviews and an investigation by the Gallatin County Sheriff's Office it was determined there was probable cause to issue a citation to Greg Gianforte for misdemeanor assault," Sheriff Gootkin said. "The nature of the injuries did not meet the statutory elements of felony assault. Greg Gianforte received a citation on Wednesday night and is scheduled to appear in Gallatin County Justice Court between now and June 7, 2017."
Worth noting, police did speak to other witnesses who had a different story, which more closely resembled the candidate's statement. With conflicting statements, police relied on the level of injury to determine the charge.
Scanlon said Jacobs "aggressively shoved a recorder in Greg's face … Greg then attempted to grab the phone that was pushed in his face. Jacobs grabbed Greg's wrist, spun away from Greg, pushing them both to the ground. It's unfortunate that this aggressive behavior from a liberal journalist created this scene at our campaign volunteer BBQ."
Prior to the charge, the special election to fill Interior Secretary Ryan Zinke's former congressional seat on Thursday was thought to have been close after Democrats poured nearly $500,000 in outside money into the state. Gianforte faces Democrat Rob Quist.
However, Gianforte over the last week began pulling away and among the votes already cast ahead of Election Day, he was poised to sail to an easy victory. Montana has early voting in federal elections and estimates suggest early vote could represent as much as 70% of the total expected. Remaining votes are being cast Thursday.