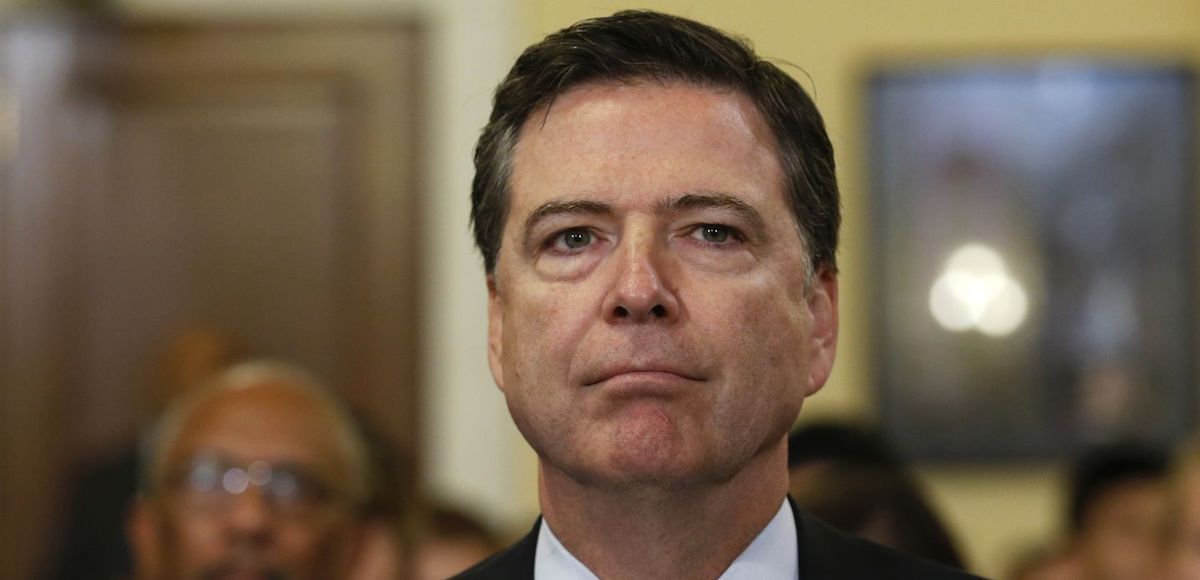 Former FBI Director James Comey refused to accuse President Donald Trump of obstruction of justice during a Senate Intelligence Committee hearing. Worth noting, he also chose not to repeat the statement under oath that he leaked to the media on Wednesday.
When asked by Sen. Richard Burr, R-N.C., the Chairman of the Senate Intelligence Committee, the former director dodged.
"I don't think it's for me to say. That'll be a question for the special counsel."
He went on to say that special counsel investigations "sometimes turn up" illegalities unrelated to the initial reason for their appointment.
Mr. Comey deciding to stop short of characterizing President Trump's comments as obstruction of justice, was expected. The idea the President's actions rise to the level of obstruction is something legal experts on both sides have mocked.
But it would also mean that Mr. Comey, himself, committed at least one crime that is punishable by up to three years in jail. If at the time he construed the comment to be obstruction of justice, he was legally required under 18 USC 4 and 28 USC 1361 to report it.
"Under the law, Comey is required to immediately inform the Department of Justice of any attempt to obstruct justice by any person, even the President of the United States," a former defense attorney who now works at Fox News noted. "Failure to do so would result in criminal charges against Comey. He would also, upon sufficient proof, lose his license to practice law."
He did not.
Sen. Mark Warner, D-Va., the Ranking Member of the Intelligence Committee, did not follow up on the issue with any further questions. In follow up questioning, Mr. Comey again admitted he did in fact tell President Trump he wasn't the target of any investigation, whether criminal or counter-intelligence in nature.
Sen. James Risch, R-Id., point blank asked Mr. Comey if his statement "directed" or "ordered" him to drop any investigation. He said no. When asked if anyone has been prosecuted for obstruction of justice for "hoping" for an outcome, he again said no.