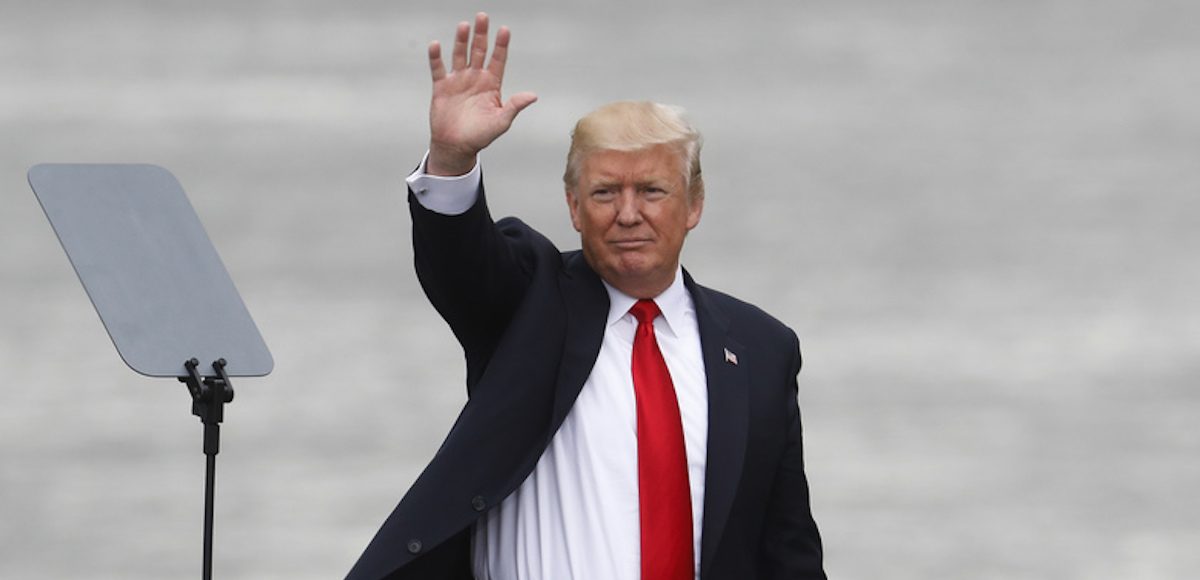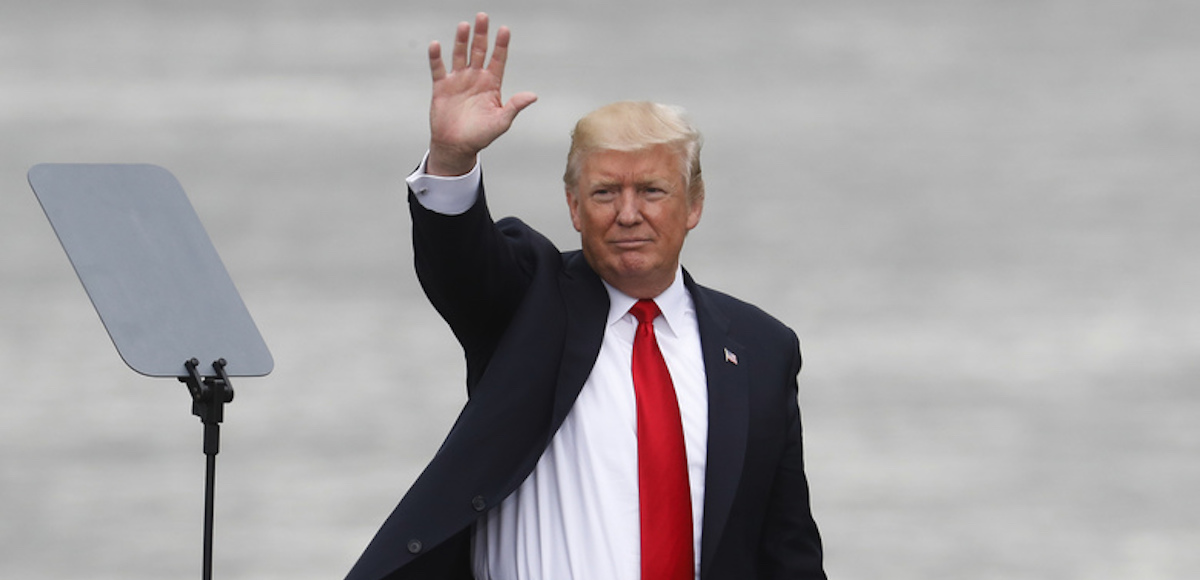 President Donald J. Trump returned to the Midwest on Wednesday to pitch Middle America on his plan to create a "first-class" infrastructure in the United States. The President, who overwhelmingly carried the Buckeye State where he remains popular today, said it was "time to rebuild our country" and to "put America first."
"America must have the best, fastest and most reliable infrastructure anywhere in the world," President Trump said. "We will fix it," said Trump, standing along the Ohio River. "We will create the first-class infrastructure our country and our people deserve."
The President unveiled his plan to make major reforms and modernize America's infrastructure, including to privatize air traffic control, at the White House on Monday. It consists of shifting funds for national infrastructure to states, cities and corporations, who will more efficiently shoulder most of the cost of rebuilding roads, bridges, railways and waterways.
It marks a significant departure from how the government has previously tackled infrastructure programs in the past. Most public officials agree rebuilding infrastructure is badly needed and long overdue, but historically, the government played a major role and devoted substantial resources to paying the cost of large-scale projects.
They have been plagued by labor and cost inefficiencies. President Trump proposed establishing a nonprofit, self-funding corporation which, in the case of air traffic control, would use digital satellite-based tracking systems, rather the the land-based radar used now to guide flights in the United States.
"This new entity will not need taxpayer money," President Trump said. "Dozens of countries have already made significant changes with results, and we're going to top them."
According to economists' estimates, outdated air traffic control infrastructure cost the U.S. economy 25 billion a year in economic output, though estimates vary. Certain elements to the proposal will require approval by Congress, thus, approval by Americans. Worth noting, the infrastructure plan was and remains the most supported proposal in the history of the People's Pundit Daily (PPD Poll) Big Data Poll.
He also renewed his call for the U.S. Senate to pass healthcare reform. In an effort to project urgency, President Trump was joined by two families—one from Dayton, Ohio, and another from Louisville, Kentucky—who have suffered as a result of regulations, cost increases and penalties related to ObamaCare.
Anthem Inc (NYSE:ANTM) announced Tuesday that it will not participate in Ohio's ObamaCare exchange, leaving roughly 20 of the state's counties without any insurers. Further, premiums have increased by an average of 86% in Ohio.
"Health care is about so much more than dollars and cents. It's about real people."