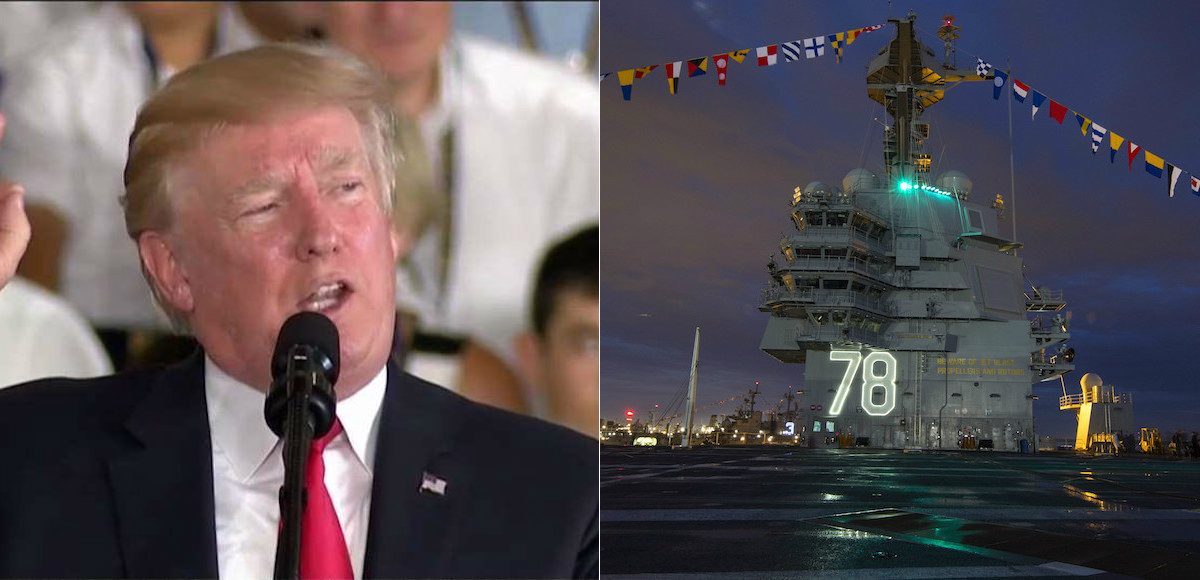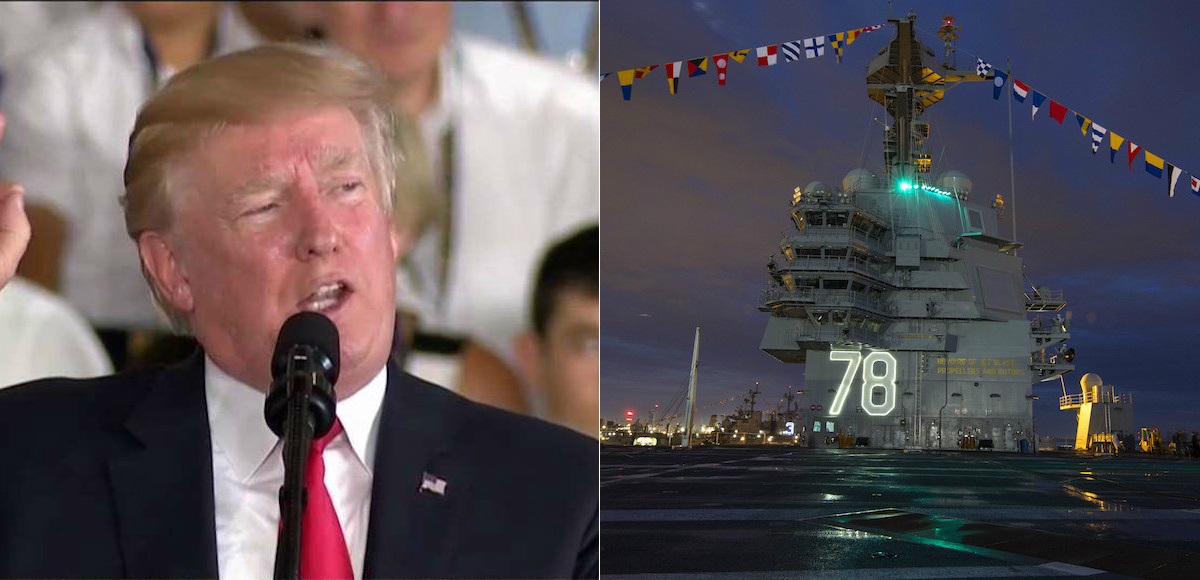 President Donald J. Trump officially commissioned the USS Gerald Ford, a state-of-the-art aircraft carrier named after the nation's 38th president.
"American hands constructed a 100,000 ton message to the world–American might is second to none," President Trump said. And we're getting bigger, and better and stronger every single day of my administration."
It's the president's second trip to the USS Gerald Ford and comes at the end of what the White House coined "Made in America Week." Since Monday, the Trump Administration has highlighted products manufactured in the United States.
"The nation's going to be very proud of USS Gerald R. Ford," said Chief of Naval Operations Adm. John Richardson. "Welcome aboard 100,000 tons of Made in the USA."
Docked at Naval Station Norfolk in Virginia, the USS Gerald R. Ford (CVN 78) measures 1,092 feet in length and 256 feet in width, weighing a total 100,000 tons as the president noted.
"This ship is the deterrent that keeps us from having to fight in the first place," President Trump said.
It hosts a crew of 4,539 servicemen. About 5,000 shipbuilders and tradesman worked on the project, which cost a total $12.9 billion.
"Wherever this vessel cuts through the horizon our allies will rest easy and our enemies will tremble with fear," President Trump said. "To every worker from Newport News Shipbuilding and every craftsman who helped build this incredible fortress of the sea, today we solute you."
Former President Gerald Ford rose to the rank of lieutenant commander in the Navy during World War II. He became president after Richard Nixon resigned during the Watergate scandal. Susan Ford Bales, the former president's daughter, christened the vessel in 2013 and called on the crew to "bring her to life" in today's ceremony.
WATCH COMMISSION BELOW
[brid video="153593″ player="2077″ title="President Donald Trump Commissions USS Gerald R Ford"]