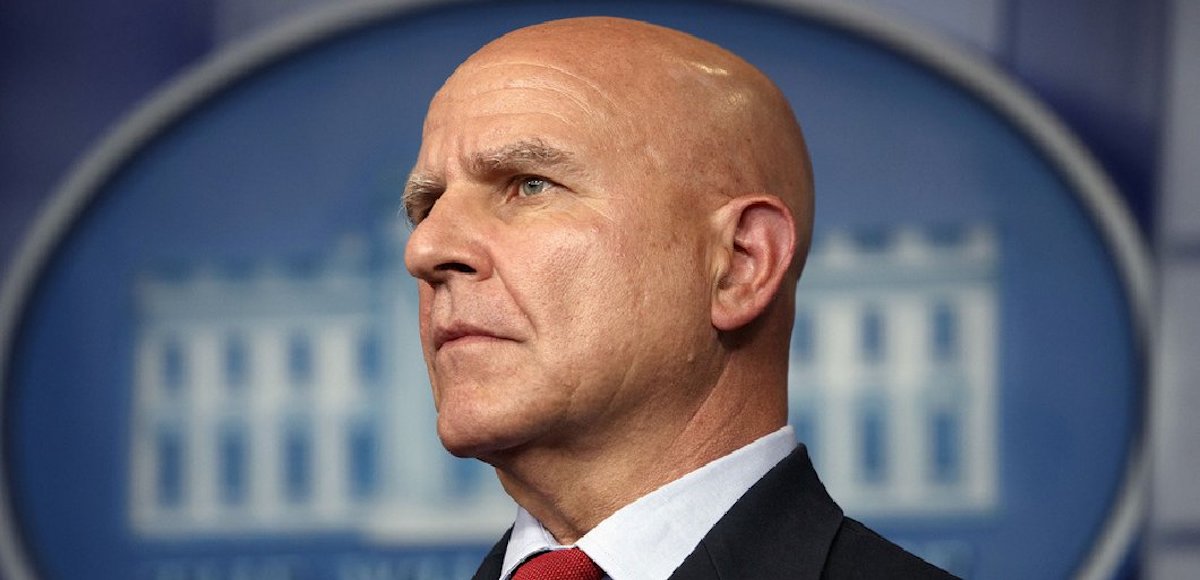 National Security Advisor H.R. McMaster is "subverting" President Donald Trump on "everything" relating to foreign policy, particular foreign interventions. The President ran and won on an "America First" agenda that seeks to keep the nation out of foreign conflicts.
But according to a new report by The Daily Caller (TheDCNF), who spoke with former members of the National Security Council (NSC), Gen. McMaster is a "sycophant" of retired Army Gen. David Petraeus and is trying to move the Trump Administration away from the President's campaign promises.
"Everything the president wants to do, McMaster opposes," another former senior official told TheDCNF in what they say was a "wide-ranging" interview. "Trump wants to get us out of Afghanistan — McMaster wants to go in. Trump wants to get us out of Syria — McMaster wants to go in. Trump wants to deal with the China issue — McMaster doesn't. Trump wants to deal with the Islam issue — McMaster doesn't."
"You know, across the board, we want to get rid of the Iran deal — McMaster doesn't. It is incredible to watch it happening right in front of your face," the official said. "Absolutely stunning."
Mr. McMaster has repeatedly clashed with the populist forces in the Trump Administration and represents a more neoconservative (neocon) wing of the Republican Establishment. Last Thursday, Derek Harvey, a senior director for the Middle East brought on by Lt. Gen. Michael Flynn who remained close to Steve Bannon, was removed from the NSC after Secretary of Defense James Mattis, a McMaster ally, complained.
McMaster did lose a battle over the Central Intelligence Agency's (CIA) covert operations in Syria, which as People's Pundit Daily has reported, funds so-called rebels verifiably under the command of al-Qaeda. President Trump shut down the operation after watching a video of the rebels executing a young boy.
However, he won a victory with the hiring of Cyril Sartor to serve as senior director for Africa, given prior relationship with the CIA. The official said he fully expects the National Security Advisor to continue to purge "campaign Trump" loyalists over the next two weeks.
"I just fear there is a real creeping of status quo thinking that is taking over the place," another official said. "I was upset while I was there in seeing how empowered Obama holdovers under McMaster were to essentially perpetuate Obama-era policies."
It was initially believed that Mr. Harvey's deputies–Joel Rayburn and Michael Bell–would remain on the NSC. But earlier this week Michael Bell took over Harvey's position and they were removed. Deputy National Security Adviser K.T. McFarland, a brilliant realist foreign policy and Flynn ally, was pushed out of the NSC in April, though she remained in a weakened position until May.
"The Trumpian view that we were trying to put forward was shut down," he declared.