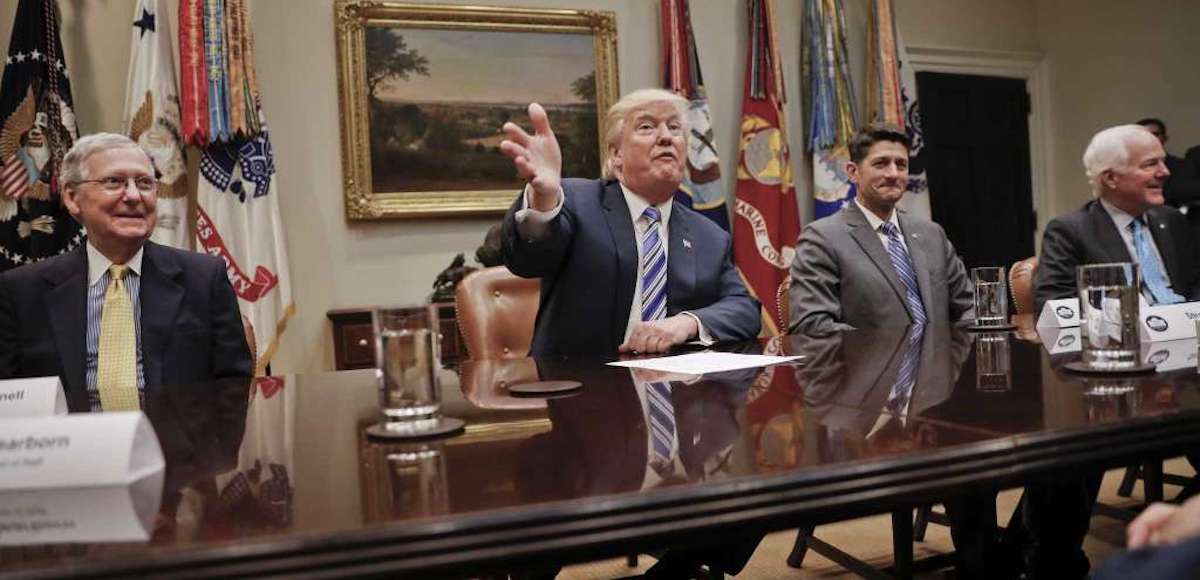 President Donald Trump took to Twitter ahead of the scheduled announcement of his decision on Deferred Action for Childhood Arrivals, or DACA. Attorney General Jeff Sessions is expected to hold a press conference at 11:00 AM EST and announce the DACA program will be rescinded with a 6-month delay for lawmakers to fix the pgroam.
"Congress, get ready to do your job – DACA!" he tweeted.
The deadline for President Trump to decide whether to reverse DACA is September 5, 2017, which was set by 10 States demanding an end to what they argue the law views to be illegal executive amnesty. Otherwise, as the 9 attorneys generals and 1 governor led by Texas Attorney General Ken Paxto wrote to Attorney General Sessions, the States will take the Trump Administration to court.
As People's Pundit Daily (PPD) previously explained, DACA faces overwhelming, almost insurmountable odds of survival no matter what President Trump decides. As courts have affirmed, the crucial legal challenges to DACA have already been affirmed by courts when they struck down a similiar program.
On June 15, 2012, the Obama Administration via the Secretary of Homeland Security announced DACA. It stated certain people who came to the United States by 2007 as children were allowed to request consideration of deferred action for a period of 2 years, subject to renewal if they met certain guidelines.
In 2014, Barack Obama expanded protection from deportation to the parents of illegal immigrants with Deferred Action for Parents of Americans and Lawful Permanent Residents, or DAPA. The Trump Administration revoked DAPA, but has thus far refused to end DACA.
Attorney General Sessions has stated publicly the program should be ended because he knows it is unconstitutional and indefensible in court.
Even lawyers at the Department of Homeland Security (DHS) told then-Secretary John Kelly, who is now White House Chief of Staff, the Obama era policy is unlikely to hold up to legal scrutiny.
"Congress needs to do their job and solve the problem," Majority Leader Kevin McCarthy, R-Calif., said in response.