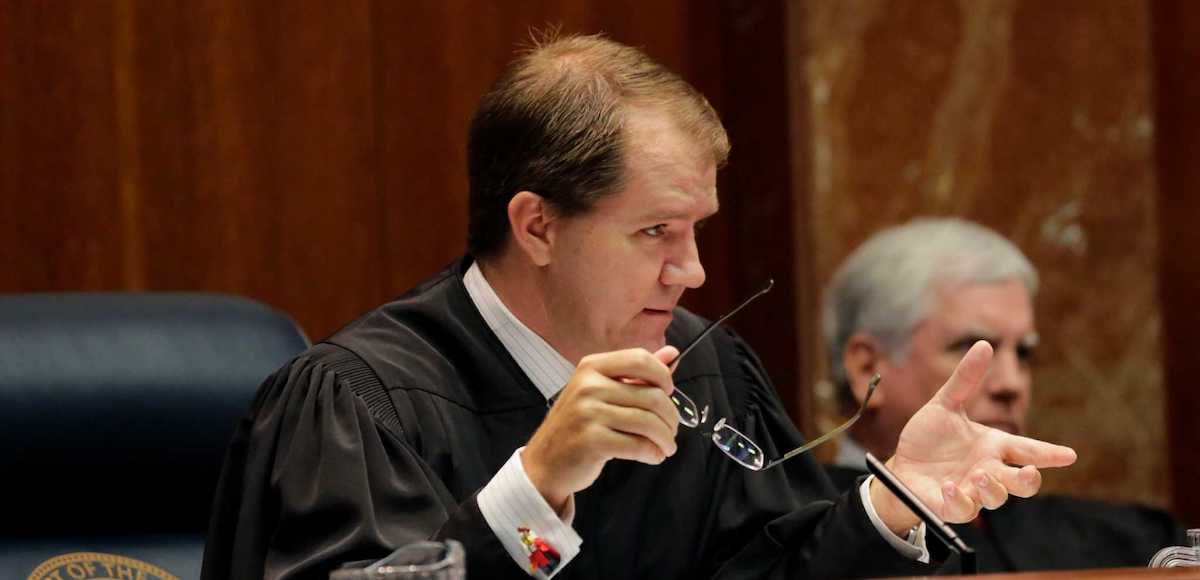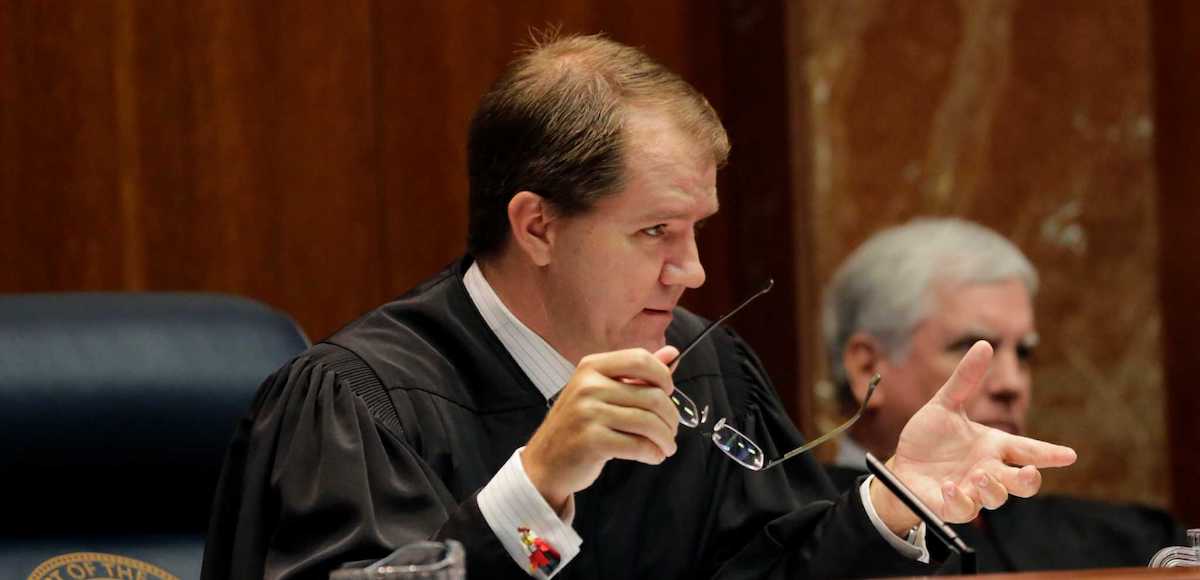 President Donald Trump has nominated Texas conservatives Don Willett and James Ho to the powerful Fifth Circuit Court of Appeals. The nominations, which were first reported by Dallas News, run by The Dallas Morning News, are being applauded by conservatives.
Justice Willet, who serves on the Texas Supreme Court, is also prolific tweeter with nearly 98,000 followers. He was previously mentioned as a potential candidate to replace Antonin Scalia on the U.S. Supreme Court.
Senator John Cornyn, R-Texas, said in a phone call with reporters. Willett "has developed an outstanding reputation as a very fine jurist."
James Ho, is a former Texas Solicitor General and former clerk for Supreme Court Justice Clarence Thomas. He also served at the Justice Department (DOJ) under President George W. Bush. Now, he's a partner in the Dallas office at the firm of Gibson, Dunn & Crutcher, as well as the co-chair of the firm's Appellate and Constitutional Law practice group.
Interesting to note, Mr. Ho worked as chief counsel on the Senate Judiciary Committee for Sen. Cornyn, who said he and Willet will demonstrate "fidelity to the law" and respect their "oath of office."
"We don't need judges who are basically going to usurp the role of the legislature and become policy makers. Because as un-elected public officials, there is no way for the people to hold them politically accountable," Sen. Cornyn said. "I'm confident that both Judge Willett and Jim Ho will be that kind of judge on the Fifth Circuit."
President Trump is also nominating Kyle Duncan, a private attorney with ties to the Lone Star State who previously represented Hobby Lobby during its successful lawsuit against the Obama Administration. The Green family challenged the ObamaCare contraception mandate.
"As Texas' attorney general, I had the pleasure of working with both Don and James and can attest to their brilliance as lawyers and their unwavering commitment to the rule of law," Texas Governor Greg Abbott said in a statement. "I look forward to their swift approval by the U.S. Senate and to their service on the 5th Circuit, where I know they will uphold the Constitution."
Kurt Engelhardt, the chief judge of the Eastern District of Louisiana, was also chosen by President Trump, according to Texas Attorney General Ken Paxton.
"I am confident that all four nominees will faithfully adhere to our country's founding principles embodied in the Constitution," Attorney General Paxton said.