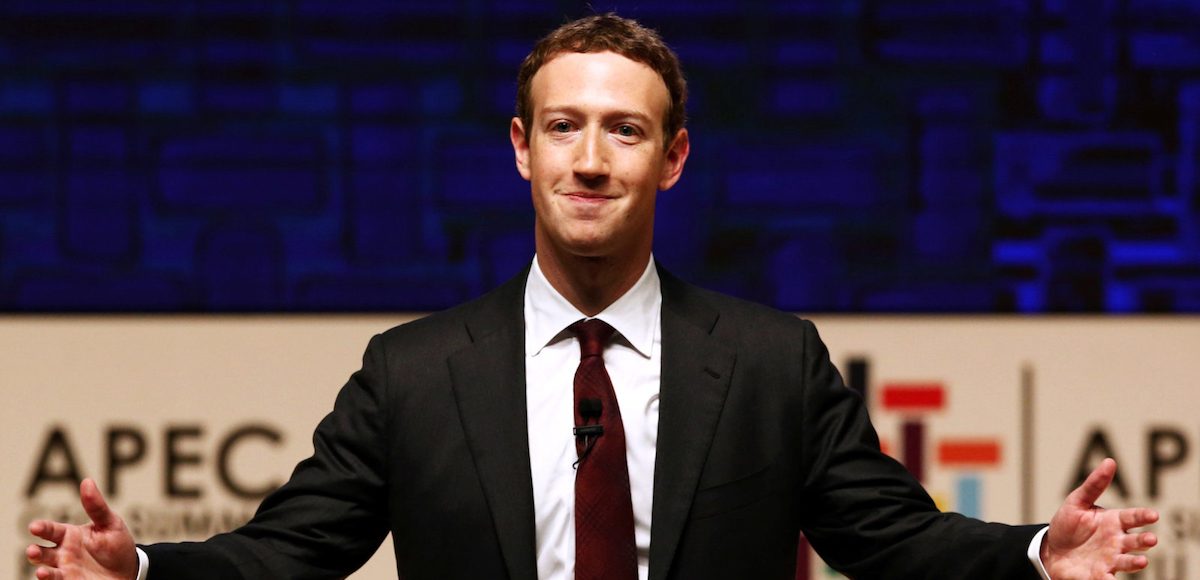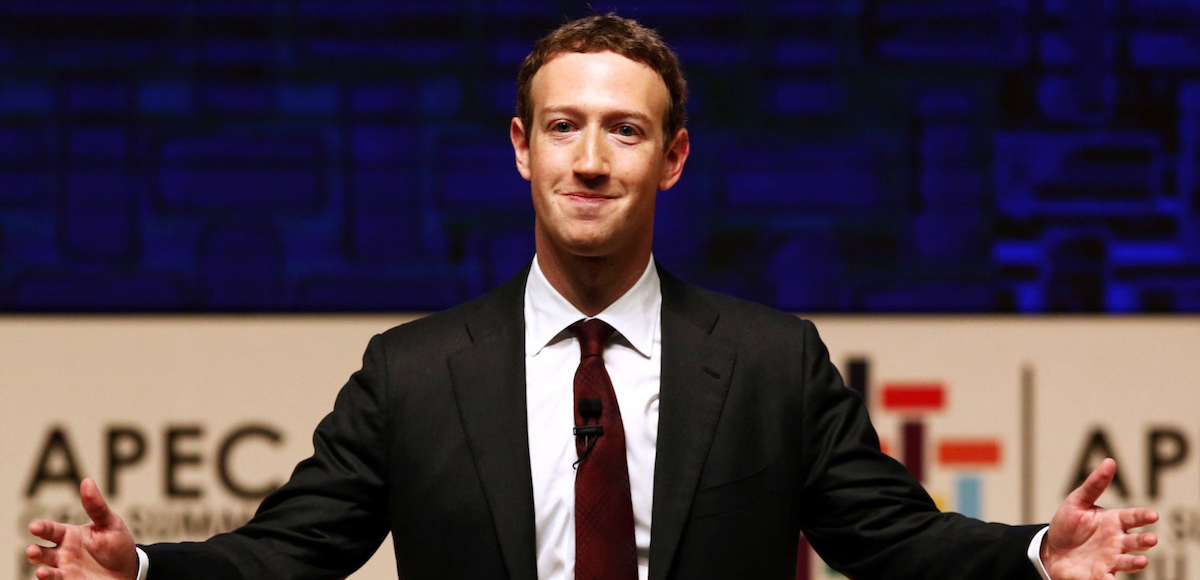 Big Tech and social media executives being characterized as experts on Russian election meddling in Congress were actively helping to elect Hillary Clinton. The emails belonging to Clinton campaign chairman John Podesta and released by the anti-secrecy group WikiLeaks are riddled with proof of actual collusion.
Simply search queries reveal constant contact between Mr. Podesta, top Clinton campaign officials and industry executives. They include Facebook CEO Mark Zuckerberg (here), Facebook COO Sheryl Sandberg (here), former Google CEO Eric Schmidt (here) and other executives demonstrating a willingness to use dangerous power to influence public opinion.
Let's start with Facebook, which has been in the news cycles the most lately over alleged ads purchased by Russia. We encourage you to click on the query links provided and read WikiLeaks for yourself. There's too much information to cover in one article, which we will use to establish two things:
a collusion scheme between the Clinton campaign and these executives existed and,
due to that relationship, the individuals involved cannot be seen as credible or impartial
Facebook CEO Mark Zuckerberg & COO Sheryl Sandberg
A simple search for Ms. Sandberg in the Podesta Emails turns up a treasure trove of information, which undeniably demonstrates she was in the tank for Secretary Clinton. But she actually used Facebook resources with the aim to tip the election in favor of the 2016 Democratic nominee
Wishing you a happy New Year. 2015 was challenging, but we ended in a good place thanks to your help and support. Look forward to working with you to elect the first woman President of the United States.
In just 1 of the 50 email hits that came up, Cheryl Mills told Joel Benenson that she had "arranged for Sheryl Sandberg and her researcher" from Facebook to attend a meeting on March 5 with Mrs. Clinton, a Democratic polling firm and the rest of her team.
"I have arranged for Sheryl Sandberg and her researcher to be available on 5 March at 10am to step through the research on gender and leadership by women," Ms. Mills wrote. "The HRC meeting begins at 11am."
When Mr. Podesta reached out to Ms. Sandberg following the death of her husband, she responded by saying "I have to believe in heaven now" before quickly pivoting back to their work.
"I still want HRC to win badly," she wrote. "I am still here to help as I can."
Ms. Sandberg built a relationship with Mr. Podesta and introduced Mark Zuckerberg to him when he was developing philanthropic strategies. But with her admittedly "following every move!" the campaign made, the relationship was inextricably intertwined and, indeed, built upon their shared political goals, as another email shows.
"He wants to meet folks who can inform his understanding about effective political operations to advance public policy goals on social oriented objectives (like immigration, education or basic scientific research}, she wrote in that introduction email.
Twitter CEO Jack Dorsey
Twitter claims that they have found roughly 200 accounts linked to Russia bots, though offer no information on the accounts or the methodology they used to identify them. On Wednesday, the New York Times cited a so-called study conducted by a group run by deep-staters and neoconservatives such as Bill Kristol and former acting CIA chief Mike Morell.
It claimed that Russia used Twitter more widely known than before to manipulate U.S. politics in general. They also flat-out refuse to reveal which Twitter accounts they unilaterally decided are attributable to the Kremlin. They won't even tell journalists what standard they are using to determine what is "anti-Americanism."
While it's not the top focus of congressional scrutiny, at least not at the moment, Twitter has long been accused of double-standards. Jack Dorsey, the social media giant's chief executive officer, at the very least attended a dinner with then-Secretary Clinton.
According to an email released by WikiLeaks, the campaign decided to tell The Washington Post that it was a "technology policy discussion" and the purpose of it was to discuss "Internet Freedom."
That's rich.
Conservative users and activists have been suspended without cause or reason, conservative journalists have had their links removed or blacklisted, their verifications applications either flat-out rejected or unduly scrutinized, and so on.
Mr. Dorsey wasn't the only one at that dinner, which is just the tip of a not-melting iceberg.
Google CEO Eric Schmidt (Former)
As the aforementioned email proves, then- and now-former Google CEO Eric Schmidt also attended that dinner on "Internet Freedom," but definitely not the end of his involvement in the Clinton campaign.
In an extensive email drafted with the title, "Notes for a 2016 Democratic Campaign," Mr. Schmidt covers everything from using Big Data to influence voters' views and engagement to the use of Internet polling rather than traditional random-sample, phone-based polling.
"Find a way to do polling online and not on phones," he wrote in section "d) Media (paid), (earned) and (social), and polling" of his strategy paper. It was a suggestion Clinton campaign manager Robby Mook agreed with.
However, perhaps Mr. Mook felt threatened by his knowledge, but he just wanted him to focus on building the online tools needed to track and influence voters in battleground states.
"This is great and there's a lot of helpful stuff in here but I think he and his effort should be focused on building the needed tools and not encompass campaign structure and launch dates, etc.," he wrote Cheryl Mills on April 15, 2014.
Worth noting, in late October People's Pundit Daily (PPD) was contacted by a source with knowledge of the results of Google Consumer Surveys. At the time, the PPD U.S. Presidential Election Daily Tracking Poll and PPD Battleground State Polls were showing Mr. Trump poised for an upset over Mrs. Clinton.
They urged us to stay strong, not buckle and report the data. Why? Their data mirrored our data.
Nevertheless, the Schmidt document makes it crystal clear that he was willing and able to put the knowledge and data obtained by Google to work for Clinton, which is downright terrifying. Mr. Schmidt also worked closely with Barack Obama in his reelection bid against Mitt Romney.
"Here are some comments and observations based on what we saw in the 2012 campaign," he opened up the internal draft paper. If we get started soon, we will be in a very strong position to execute well for 2016."
He used that knowledge to lead a team of 10 in Brooklyn that was responsible for online engage and fundraising tools.
Read the full email for yourself, here.
Bottom Line
Just as we should keep in mind George Stephanopoulos is a former Clinton lackey masquerading as a journalist on ABC News, so too should we put the "expertise" of Big Tech and social media executives into proper context. As Glenn Greenwald recently wrote, one major Russian election meddling story after another has collapsed without so much as an apology or retraction.
As sad as it is, we cannot just assume executives, media outlets or politicians are telling the truth. The latter should be a given, but the evidentiary standard in journalism is nonexistent and trust in media is at an all-time low.
Mrs. Clinton has gone on a book tour to cry about how the unproven use of bots on social media were unfair in The World vs. Donald Trump matchup last November. It's a bit more ludicrous when considering she had Big Media, social media and Big Tech on her side.