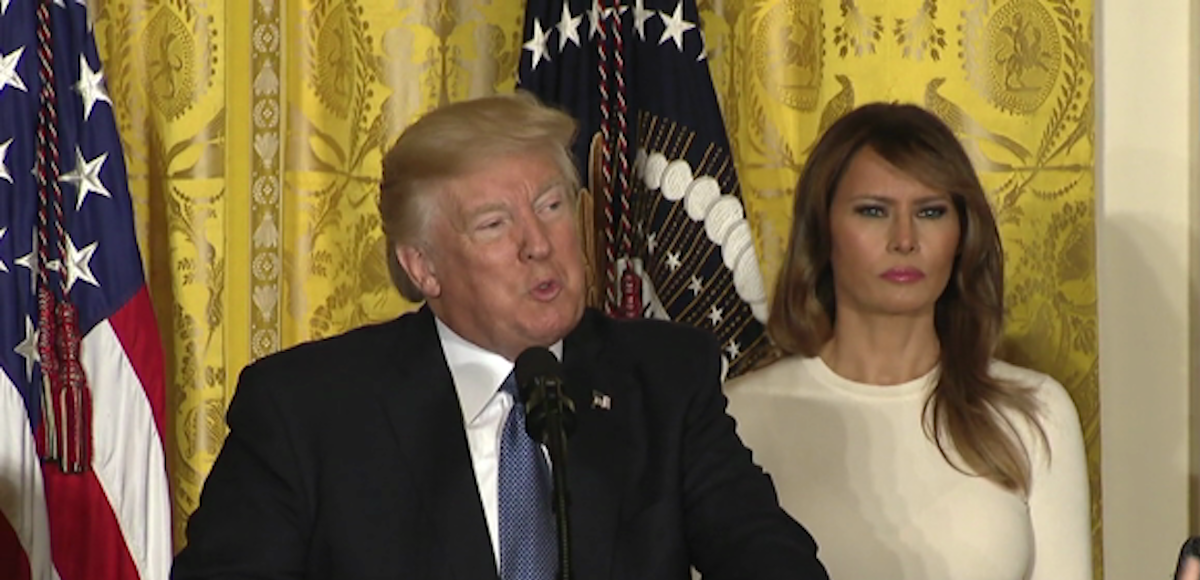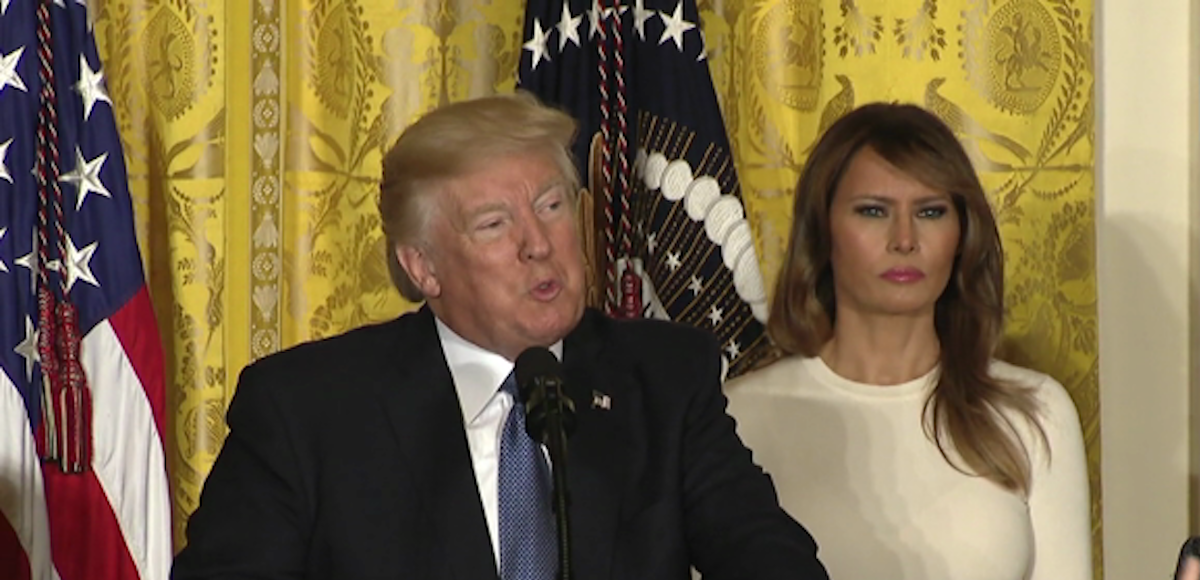 [brid video="168608″ player="2077″ title="President Trump Hosts Hispanic Heritage Month Event at White House"]
President Donald Trump hosted a Hispanic Heritage Month event at the White House on Friday, saying Hispanic-Americans are "a vital part of the fabric of this nation."
"No matter who we are or where we come from, we are all Americans," Mr. Trump said during remarks at the reception in the East Room.
The President also spoke economics and about the recent devastating hurricanes that hit Texas, Florida and Puerto Rico, two issues he clearly believes can bring the nation together. He used his time on the former talking about tax reform, which he said will be a benefit to all U.S. citizens and business owners.
"Does anybody object to paying less taxes?" he asked. "I don't see any hands."
President Trump offered his and the prayer of a nation to the victims of Hurricane Maria in Puerto Rico, and of the devastating earthquake in Mexico.