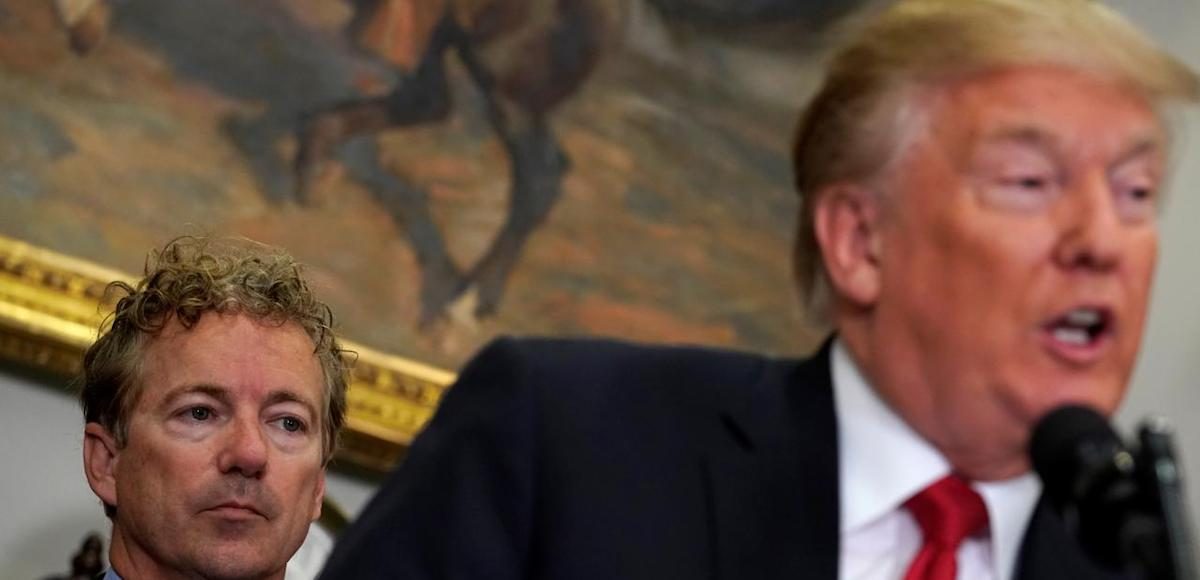 Senator Rand Paul, R-Kty., told President Donald Trump he's "all in for tax cuts" even though he voted against the $4 trillion budget plan. However, he assured the President on Twitter that he is still in on tax reform, the the "biggest, boldest cuts possible" and "soon."
I'm all in for tax cuts @realDonaldTrump. The biggest, boldest cuts possible – and soon!

— Senator Rand Paul (@RandPaul) October 20, 2017
The libertarian-leaning senator was the only Republican to vote "No" on the budget Thursday due to the lack of offsets in spending in the plan. But his support on tax reform will be crucial to getting what is perhaps the biggest agenda priority for the Trump Administration.
"What I'm asking us to do is be responsible, budget for this, actually act like we really believe in what we say that the debt is a problem," he said.
President Trump took a victory lap on Twitter over the budget plan passage, which allows committees to move forward on tax reform.
The Budget passed late last night, 51 to 49. We got ZERO Democrat votes with only Rand Paul (he will vote for Tax Cuts) voting against…..

— Donald J. Trump (@realDonaldTrump) October 20, 2017
….This now allows for the passage of large scale Tax Cuts (and Reform), which will be the biggest in the history of our country!

— Donald J. Trump (@realDonaldTrump) October 20, 2017