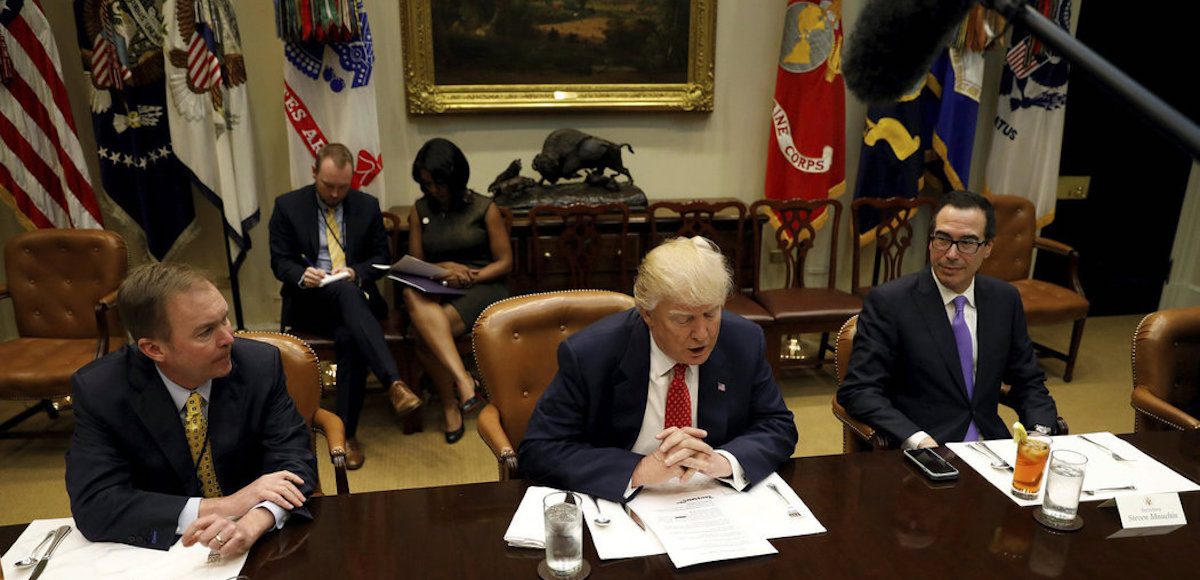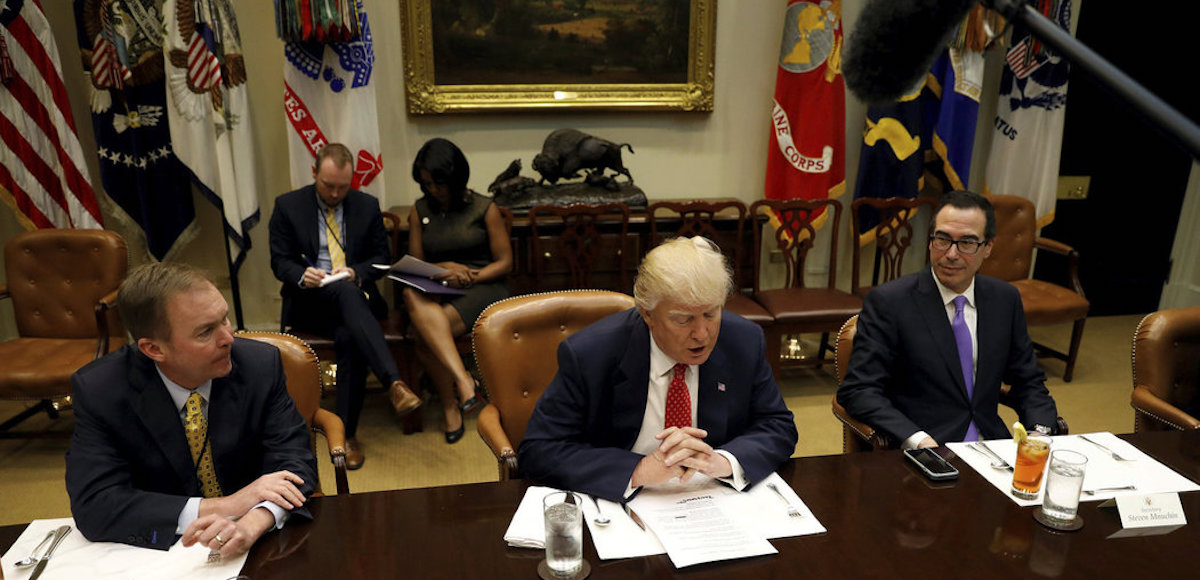 President Donald Trump will unveil his second budget proposal, which increases funding for border security and the opioid crisis, while proposing trillions in cuts to domestic spending.
On national security and border security, the budget includes $300 billion for the U.S. military, which Congress approved last week with the passage of the Bipartisan Budget Act of 2018. The deal, which was also met with bipartisan opposition, took the issue of military readiness off the table in the next shutdown fight that is looming in March.
The Trump Administration will ask Congress for an additional $23 billion in border security, which includes the hiring and training of 2,750 new Customs and Border Protection (CBP) agents. The federal budget proposal will also include $18 billion to fund the wall on the U.S. southern border with Mexico over the next 2 years.
On the domestic side, President Trump will introduce a $1.5 trillion plan to rebuild America's infrastructure. The plan is one of the most popular items on the Trump agenda ever polled and enjoys bipartisan support among the electorate and in Congress.
President Trump has made the opioid crisis in the country a priority in his administration. In his second budget, he'll again ask lawmakers to fund his efforts to combat it. He's asking for another $13 billion to fund crisis-prevention and treatment programs.
The Trump budget also proposes a whopping $3 trillion in cuts to domestic spending over the next 10 years.