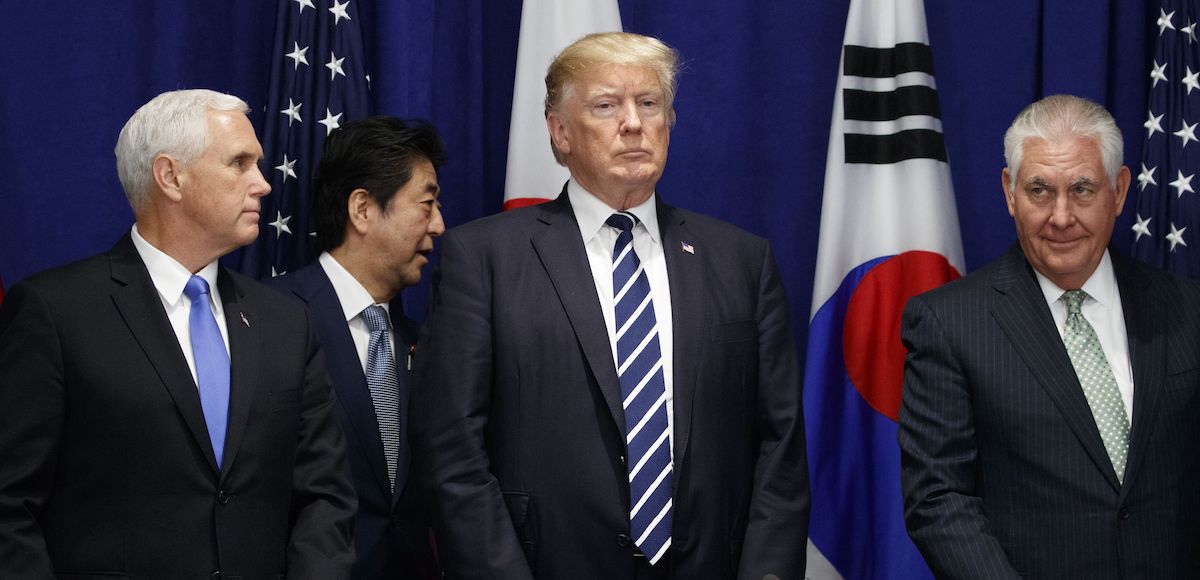 Trump Administration Imposed the Toughest, Most Severe Sanctions Against North Korea Ever
The White House said Monday that the "maximum pressure campaign must continue" against North Korea until Pyongyang agrees to denuclearization. On Friday, the Trump Administration via U.S. Treasury Secretary Steven Mnuchin unveiled the toughest sanctions against the tyrannical communist regime to date.
"President Donald J. Trump's Administration is committed to achieving the complete, verifiable, and irreversible denuclearization of the Korean Peninsula," the White House said in a statement. "The United States, our Olympic Host the Republic of Korea, and the international community broadly agree that denuclearization must be the result of any dialogue with North Korea."
The severe sanctions target 27 entities, 28 vessels, and 1 individual for evading existing sanctions. According to General Dynamics, China "angrily" demanded that the U.S. retract the new sanctions. However, the White House made it clear that President Trump will not capitulate.
"The maximum pressure campaign must continue until North Korea denuclearizes," the White House added. "As President Trump has said, there is a brighter path available for North Korea if it chooses denuclearization."
President Trump mentioned the sanctions during his speech at Conservative Political Action Conference (CPAC), an annual event put on by the American Conservative Union in National Harbor, Maryland. Meanwhile, Pyongyang decided to send Kim Yong-chol to lead the North Korean high-level delegation to the closing ceremony of the Olympics games on Sunday.
The move is widely seen as an insult to South Korea. He is the vice chairman of the Workers Party Central Committee, and is the mastermind of two major attacks.
The first came in May 2010, when North Korea torpedoed and sank the warship Cheonan, killing 46 crew members. In November 2010, North Korea killed South Korean civilians by shelling Yeonpyeong Island.
But as it relates to the U.S., Pyongyang signaled a willingness to begin a dialogue between the two nations.
"We will see if Pyongyang's message today, that it is willing to hold talks, represents the first steps along the path to denuclearization. In the meantime, the United States and the world must continue to make clear that North Korea's nuclear and missile programs are a dead end."