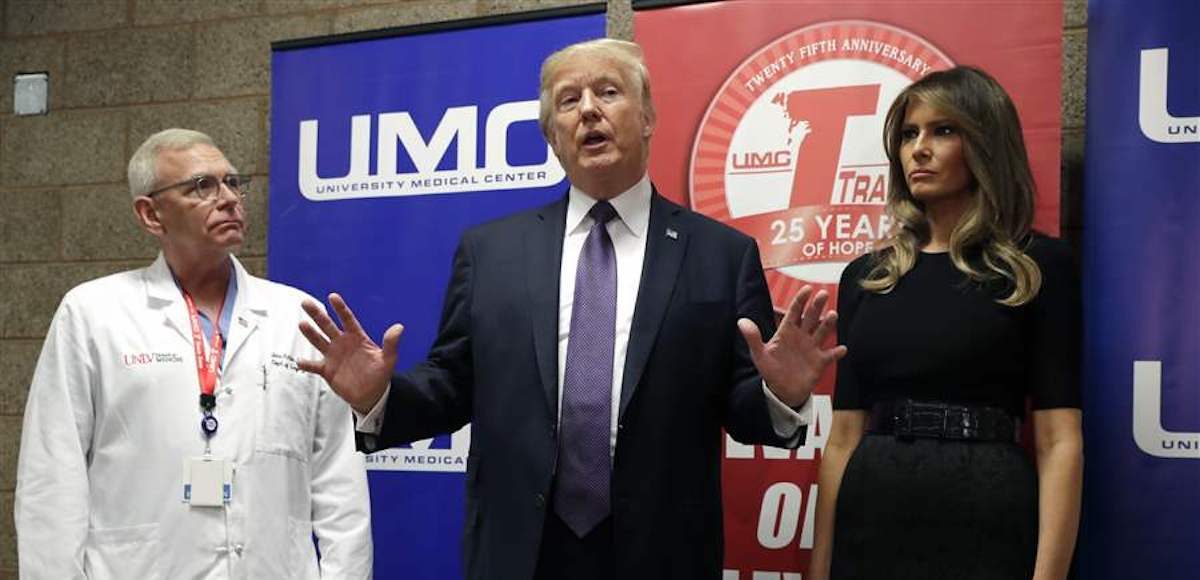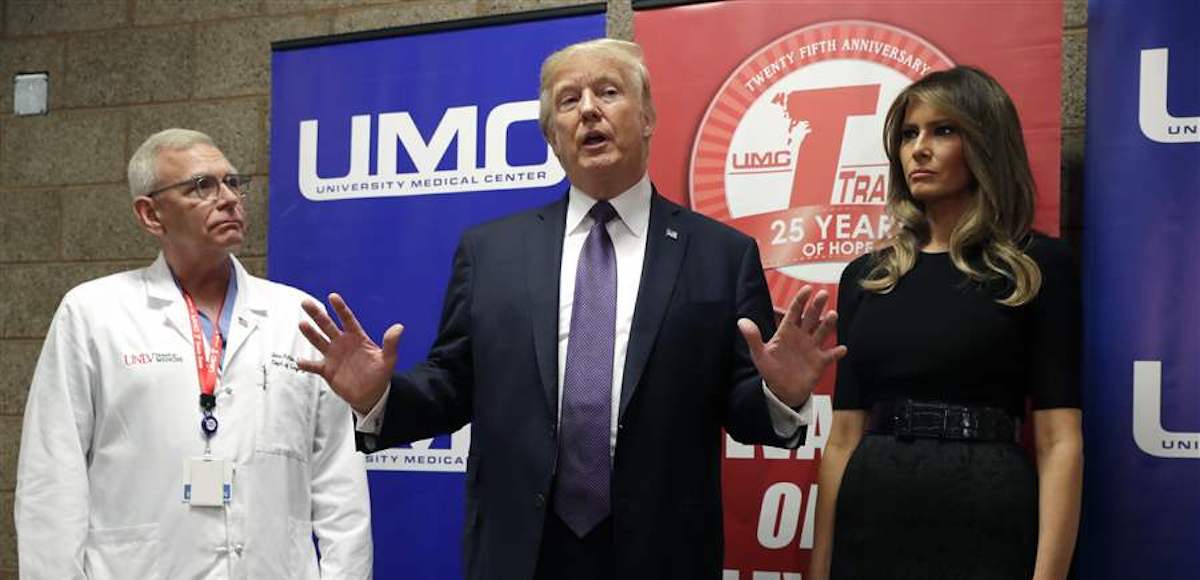 President Donald Trump said during the Governors' Ball at the White House on Monday that he will take executive action on bump stocks regardless of what Congress decides. The nation's governors gathered in D.C. to discuss public safety and other issues, particularly school safety.
"I'm writing out bump stocks myself," President Trump said in the State Dining Room. "I don't care what they do in Congress. I'm writing that out myself."
The president's remarks come after a school shooting in Parkland, Florida left 17 people dead. A bump stock, which is a mechanism that allows a semi-automatic rifle to repeatedly pull the trigger at a high rate, was used by Stephen Paddock in Las Vegas, Nevada, in 2017.
He met with the National Rifle Association (NRA) at the White House on Monday morning before the gathering of governors. The NRA, which is made up of millions of law-abiding gun owners, has been targeted by the left for boycotts and scapegoating since the shooting.
"They're on our side," President Trump told the governors.
In truth, the NRA has been pushing lawmakers to strengthen the National Instant Criminal Background Check System (NICS), which is a product of their lobbying on Capitol Hill. Only 5 years ago, Senate Minority Leader Chuck Schumer, D-N.Y., promised NRA President Wayne LaPierre that he would support a bill that beefs up NICS and expands it to include mental health reform.
However, while President Trump said the gun rights group was on board with a rifle ban for young adults below the age of 21, the NRA's stated position contradicts that claim.
As People's Pundit Daily (PPD) just explained, the statistical data doesn't support the idea that younger people are more likely to commit gun violence than other adults. The average age for perpetrators of mass shootings is 33 years-old. Further, less than 3% of all gun murders are committed with rifles.
Mr. Paddock, the perpetrator of the deadliest mass shooting in U.S. history, was 64 years old. Andrew Kehoe, who committed the most deadly mass murder at a U.S. school on May 18, 1927, was in his late 50s.
Mr. Kehoe used explosive devices to kill 38 elementary school children and 6 adults, not an AR-15 or some other rifle.