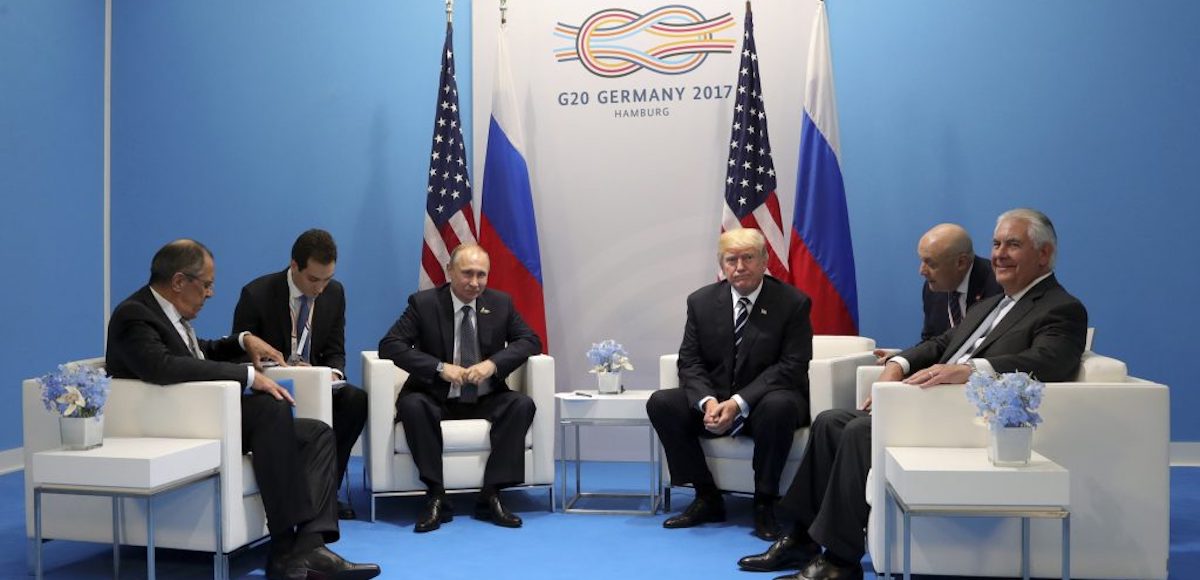 The Trump Administration expelled 60 Russian diplomats and intelligence operatives from the United States, 48 from the embassy and 12 from the United Nations (UN). The U.S. has also demanded that the Russian consulate in Seattle be shut down and provided one week for the individuals involved to comply.
"Today President Donald J. Trump ordered the expulsion of dozens of Russian intelligence officers from the United States and the closure of the Russian consulate in Seattle due to its proximity to one of our submarine bases and Boeing," the White House said in a statement.
"The United States takes this action in conjunction with our NATO allies and partners around the world in response to Russia's use of a military-grade chemical weapon on the soil of the United Kingdom, the latest in its ongoing pattern of destabilizing activities around the world."
The U.S. State Department said Russia used a military-grade nerve agent to attempt to murder a British citizen and his daughter in Salisbury on March 4. The attack put countless civilian lives at risk and in fact resulted in serious injury to 3 people, including a police officer.
European Union (EU) leaders agreed last week that it was highly likely Russia was behind the nerve agent poisoning of Sergei Skripal and his daughter in southern England. The United Kingdom (UK) expelled 23 Russian diplomats last week, though Russia denies any role in the attack in Salisbury.
Fourteen nations belonging to the EU and Ukraine have also announced expulsions. Ukrainian President Petro Poroshenko said his decision was made "in the spirit of solidarity with our British partners and transatlantic allies and in coordination with EU countries".
The total for each nation now stands at:
| | |
| --- | --- |
|  United States | 60 |
|  Ukraine | 13 |
|  Germany | 4 |
|  Poland | 4 |
|  France | 4 |
|  Lithuana | 3 |
|  Czech Republic | 3 |
|  Netherlands | 2 |
|  Latvia | 1 |
|  Estonia | 1 |
"Today's actions make the United States safer by reducing Russia's ability to spy on Americans and to conduct covert operations that threaten America's national security," the White House added. "With these steps, the United States and our allies and partners make clear to Russia that its actions have consequences. The United States stands ready to cooperate to build a better relationship with Russia, but this can only happen with a change in the Russian government's behavior."