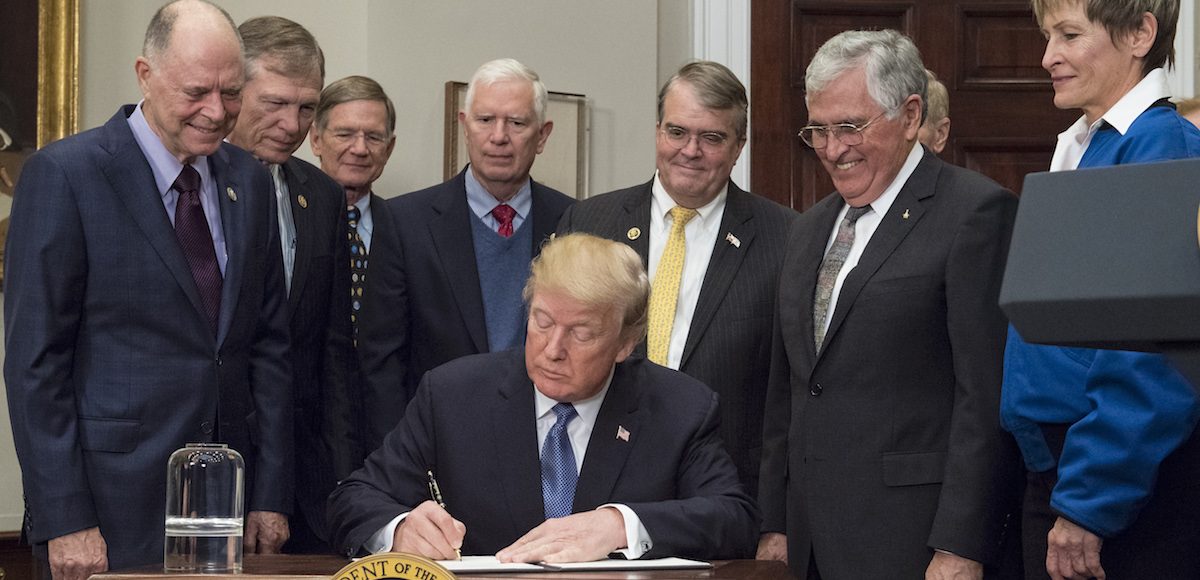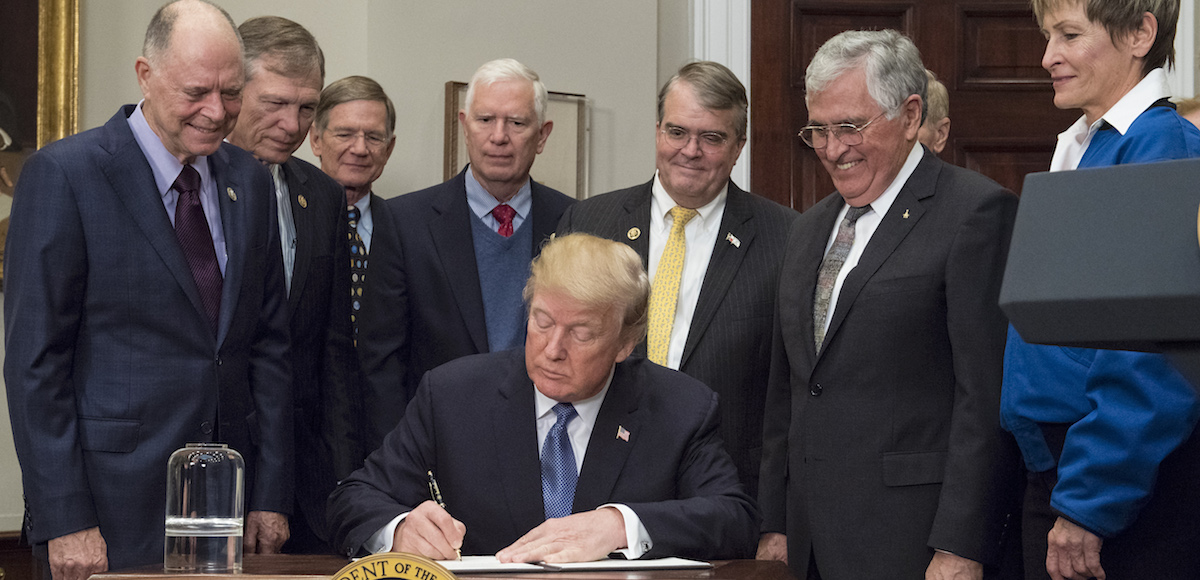 President Donald Trump has directed Joint Chiefs of Staff Chairman General Joseph Dunford to create a sixth branch of the military service — Space Force. The announcement came during the third meeting of the National Space Council.
"This is a giant step toward inspiring future generations and toward reclaiming America's proud destiny in space," President Trump said in a statement, adding he has already directed the U.S. Pentagon "to immediately begin the process necessary to establish a Space Force as the sixth branch of the Armed Forces."
Space Policy Directive – 3 signed by the president provides guidelines and direction to ensure the U.S. is a leader in providing a safe and secure environment as commercial and civil space traffic increases. The new directive also aims to reduce the growing threat of orbital debris to the common interest of all nations.
"That's a big statement," he added. "We are going the have the Air Force and the Space Force; separate but equal."
Though it hasn't received much media attention, President Trump has already established himself as a consequential leader in space exploration.
In his first 100 days, he signed the National Aeronautics and Space Administration Transition Authorization Act of 2017. Then-acting NASA Administrator Robert Lightfoot said it was vital for "our nation's space, aeronautics, science, and technology development programs to thrive."
In June 2017, the president revived the National Space Council for the first time in 24 years, and empowered them to help implement his space policy. That policy is to make human exploration of the solar system a national priority.
In December 2017, President Trump signed Space Policy Directive 1, establishing a public-private partnership for human missions to the Moon, Mars and beyond. The National Aeronautics and Space Administration (NASA) said the directive will lay the foundation that will eventually enable human exploration of Mars.
"NASA looks forward to supporting the president's directive strategically aligning our work to return humans to the Moon, travel to Mars and opening the deeper solar system beyond," Mr. Lightfoot said of the directive. "This work represents a national effort on many fronts, with America leading the way."
"We will engage the best and brightest across government and private industry and our partners across the world to reach new milestones in human achievement."
The directive was the result of a unanimous recommendation made by the new council, which is chaired by Vice President Mike Pence, after its first meeting on October 5.
In May 2018, the president signed Space Policy Directive – 2, which reforms U.S. commercial space regulatory framework with a goal to ensure the nation maintains its role as a leader in space commerce.
"Now we are ready to begin the next great chapter of American space exploration," President Trump said. "We are Americans, and the future belongs totally to us."