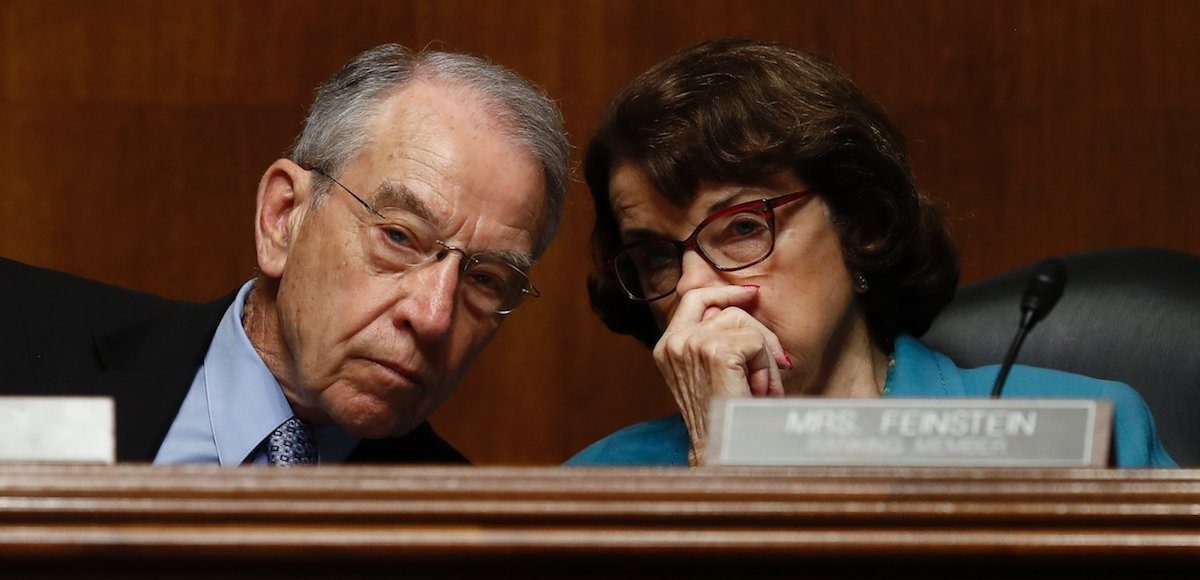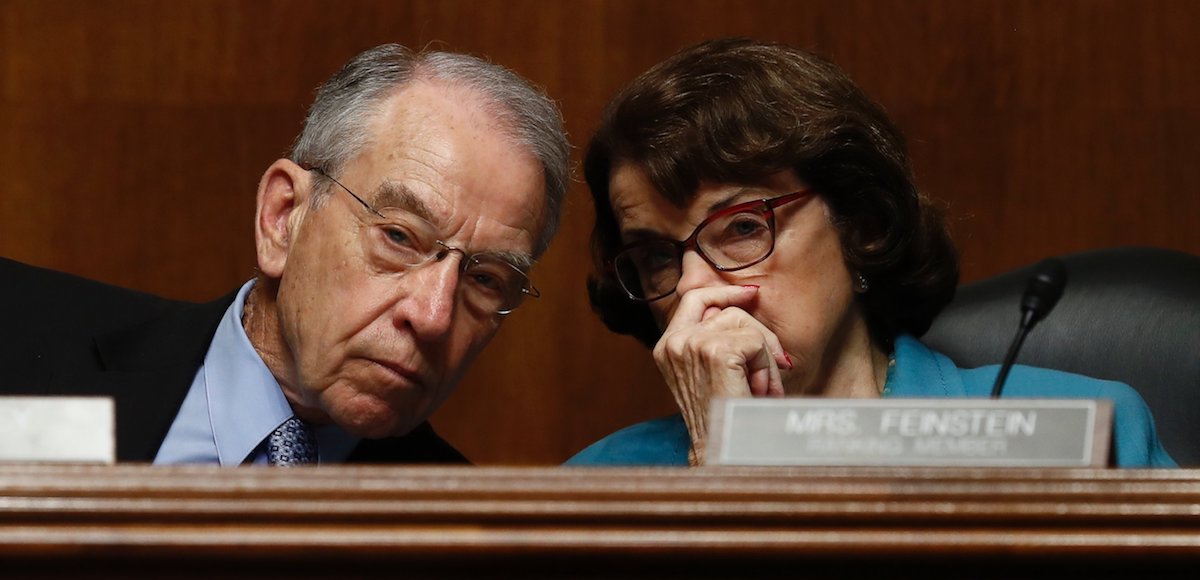 Senate Judiciary Committee Chairman Chuck Grassley, R-Ia., said he looks forward to President Donald Trump's Supreme Court nominee getting "his or her hearing in the weeks ahead." Justice Anthony Kennedy, 82, a notable swing vote on the Court, announced his retirement effective July 31, 2018.
"I expect the President will soon nominate someone for the Senate to consider. I encourage the President to choose a nominee with the credentials, intellect and commitment to the rule of law necessary to serve on the Supreme Court. I look forward to having the nominee before us in the Senate Judiciary Committee for his or her hearing in the weeks ahead."
Justice Kennedy was nominated to the U.S. Supreme Court by President Ronald Reagan in 1987, and was sworn in on February 18, 1988. He has authored important majority opinion in landmark cases that handed both sides of the aisle important political victories.
Though he was nominated by a Republican and wrote for the majority in Boumediene v. Bush and Citizens United v. FEC., he was not a reliably conservative vote. Since the retirement of Sandra Day O'Connor in 2006, Justice Kennedy has been the swing vote on the Roberts Court's 5–4 decisions.
His replacement could alter the ideological lean of the Court to conservatism for generations to come.
For gay rights, he authored the majority opinion in the landmark cases of Lawrence v. Texas, and Obergefell v. Hodges. However, when Chief Justice John Roberts dealt the Republican Party a devastating blow by rewriting the law to uphold ObamaCare, it was Justice Kennedy who tried on multiple occasions to talk him out of what the base viewed as a betrayal.
"For more than three decades, Justice Kennedy served with great distinction on the Supreme Court of the United States," Chairman Grassley added. "He helped chart the course of American jurisprudence, and made his mark as a staunch defender of First Amendment rights, especially the freedom of speech and religious liberty."
"He set an example of integrity and wisdom that I hope all jurists will emulate."
The White House said President Donald Trump will choose a Supreme Court nominee from the list he released to the American people during the campaign, which was updated in 2017.
Justice Neil Gorsuch, who was plucked from the president's list, has been an important textualist defender of the First and Fourth Amendments during the session on multiple cases, including recent cases on religious liberty (Arlene's Flowers and Masterpiece Cakeshop), public sector unions and privacy.
President Trump said Wednesday at the White House that he gave Justice Kennedy an opportunity to make suggestions for his replacement. The two met during a meeting earlier in the day, during which the president thanked him for his thirty years of service to the nation on the Court.
"Justice Kennedy has been a tireless voice for individual rights and the Founders' enduring vision of limited government," President Trump said. "His words have left an indelible mark not only on this generation, but on the fabric of American history."
President Donald J. Trump's Supreme Court List
Amy Coney Barrett of Indiana, U.S. Court of Appeals for the Seventh Circuit
Keith Blackwell of Georgia, Supreme Court of Georgia
Charles Canady of Florida, Supreme Court of Florida
Steven Colloton of Iowa, U.S. Court of Appeals for the Eighth Circuit
Allison Eid of Colorado, U.S. Court of Appeals for the Tenth Circuit
Britt Grant of Georgia, Supreme Court of Georgia
Raymond Gruender of Missouri, U.S. Court of Appeals for the Eighth Circuit
Thomas Hardiman of Pennsylvania, U.S. Court of Appeals for the Third Circuit
Brett Kavanaugh of Maryland, U.S. Court of Appeals for the District of Columbia Circuit
Raymond Kethledge of Michigan, U.S. Court of Appeals for the Sixth Circuit
Joan Larsen of Michigan, U.S. Court of Appeals for the Sixth Circuit
Mike Lee of Utah, United States Senator
Thomas Lee of Utah, Supreme Court of Utah
Edward Mansfield of Iowa, Supreme Court of Iowa
Federico Moreno of Florida, U.S. District Court for the Southern District of Florida
Kevin Newsom of Alabama, U.S. Court of Appeals for the Eleventh Circuit
William Pryor of Alabama, U.S. Court of Appeals for the Eleventh Circuit
Margaret Ryan of Virginia, U.S. Court of Appeals for the Armed Forces
David Stras of Minnesota, U.S. Court of Appeals for the Eighth Circuit
Diane Sykes of Wisconsin, U.S. Court of Appeals for the Seventh Circuit
Amul Thapar of Kentucky, U.S. Court of Appeals for the Sixth Circuit
Timothy Tymkovich of Colorado, U.S. Court of Appeals for the Tenth Circuit
Robert Young of Michigan, Supreme Court of Michigan (Ret.)
Don Willett of Texas, Supreme Court of Texas
Patrick Wyrick of Oklahoma, Supreme Court of Oklahoma