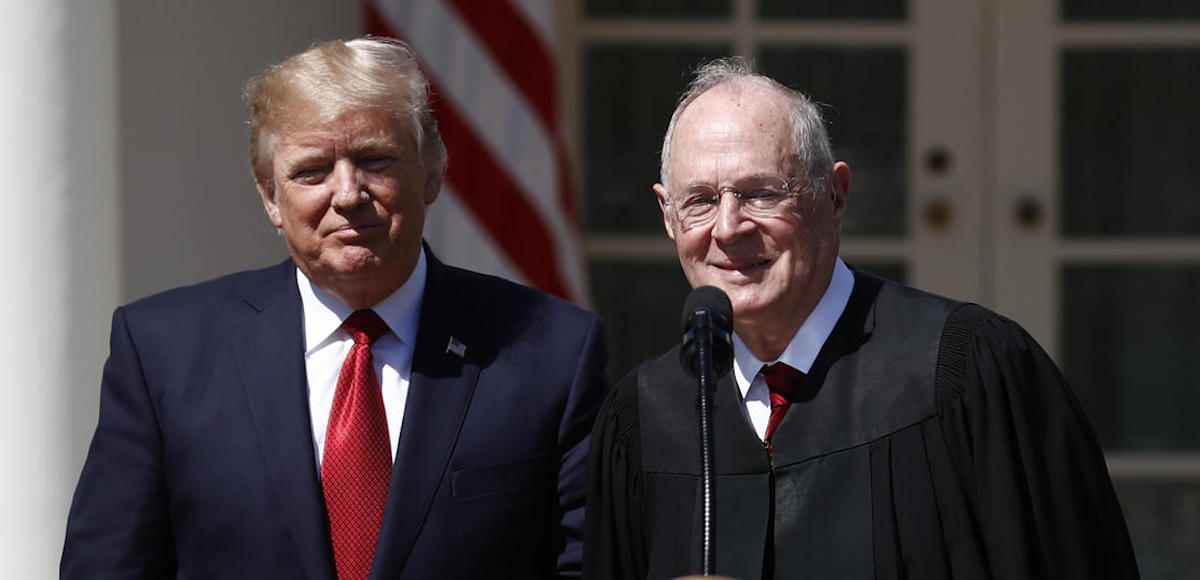 Justice Anthony Kennedy announced he will retire from the U.S. Supreme Court, effective July 31, 2018. The vacancy left by the conservative-leaning swing vote sets up a battle to preserve the ideological lean of the court.
The White House said President Donald Trump will address the announcement shortly. Justice Kennedy visited the White House to tell President Donald Trump about the retirement earlier Wednesday after the court had read their final opinions for the session.
"I just want to thank Justice Kennedy for his spectacular service," President Trump said in remarks to reporters afterward. "He's an amazing man."
The president again pledged to nominate a replacement from the list he previously released and campaigned on.
President Donald J. Trump's Supreme Court List
Amy Coney Barrett of Indiana, U.S. Court of Appeals for the Seventh Circuit
Keith Blackwell of Georgia, Supreme Court of Georgia
Charles Canady of Florida, Supreme Court of Florida
Steven Colloton of Iowa, U.S. Court of Appeals for the Eighth Circuit
Allison Eid of Colorado, U.S. Court of Appeals for the Tenth Circuit
Britt Grant of Georgia, Supreme Court of Georgia
Raymond Gruender of Missouri, U.S. Court of Appeals for the Eighth Circuit
Thomas Hardiman of Pennsylvania, U.S. Court of Appeals for the Third Circuit
Brett Kavanaugh of Maryland, U.S. Court of Appeals for the District of Columbia Circuit
Raymond Kethledge of Michigan, U.S. Court of Appeals for the Sixth Circuit
Joan Larsen of Michigan, U.S. Court of Appeals for the Sixth Circuit
Mike Lee of Utah, United States Senator
Thomas Lee of Utah, Supreme Court of Utah
Edward Mansfield of Iowa, Supreme Court of Iowa
Federico Moreno of Florida, U.S. District Court for the Southern District of Florida
Kevin Newsom of Alabama, U.S. Court of Appeals for the Eleventh Circuit
William Pryor of Alabama, U.S. Court of Appeals for the Eleventh Circuit
Margaret Ryan of Virginia, U.S. Court of Appeals for the Armed Forces
David Stras of Minnesota, U.S. Court of Appeals for the Eighth Circuit
Diane Sykes of Wisconsin, U.S. Court of Appeals for the Seventh Circuit
Amul Thapar of Kentucky, U.S. Court of Appeals for the Sixth Circuit
Timothy Tymkovich of Colorado, U.S. Court of Appeals for the Tenth Circuit
Robert Young of Michigan, Supreme Court of Michigan (Ret.)
Don Willett of Texas, Supreme Court of Texas
Patrick Wyrick of Oklahoma, Supreme Court of Oklahoma