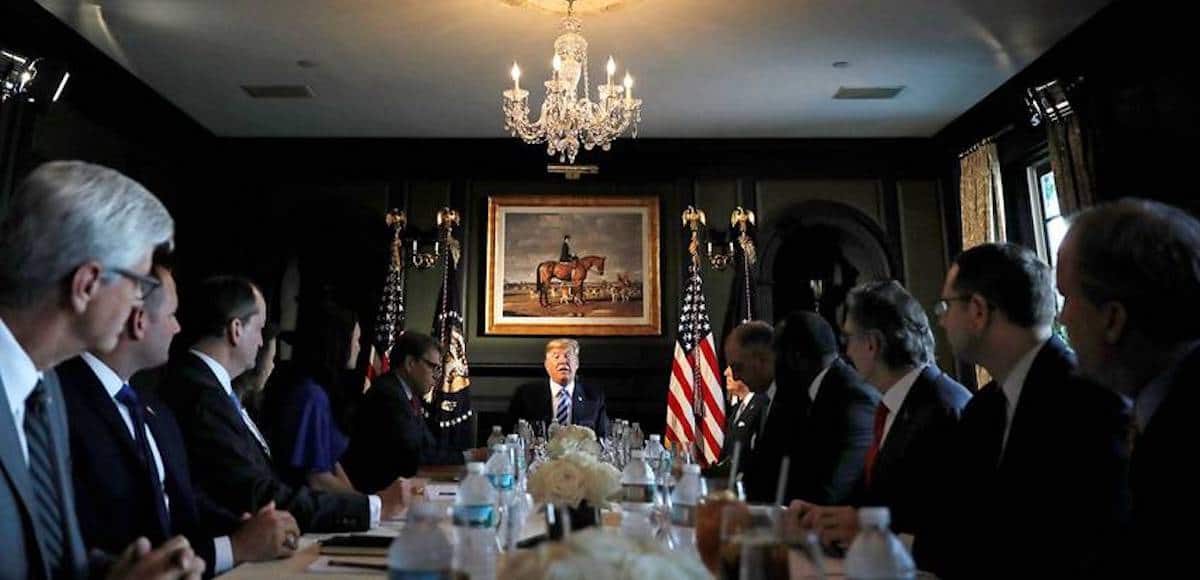 President Donald Trump reacted to the recent and ongoing bloodshed in Chicago, calling it "an absolute and total disaster" resulting from "bad leadership."
"We must strengthen community bonds with law enforcement, including cities like Chicago that have been an absolute and total disaster," President Trump said at a Prison Reform Roundtable in Bedminister, N.J., on Thursday.
"We'll be talking about Chicago today because that is something that, in terms of our nation, nobody would believe it could be happening," he added. "They had 63 incidents last weekend and 12 deaths."
Mayor Rahm Emanuel is trying to survive a growing chorus calling for his resignation amid the violence in Chicago. The list includes Chance the Rapper and Reverend Gregory Livingston. Roughly 200 protesters briefly shut down Chicago's Lake Shore Drive on August 2.
Police Superintendent Eddie Johnson noted that homicides are actually down in the city by about 20% from last year. In 2017, Chicago had 650 homicides, down from 771 the year before.
However, Chicago still had more killings than New York and Los Angeles, combined. At least 7 people were killed and 32 were wounded during Memorial Day weekend.
Last weekend, at least 11 people were shot dead and 70 others injured, which President Trump called an "absolute and total disaster." No arrests have been made in the shootings, Superintendent Johnson conceded.
Mayor Emanuel has refused to pick up the phone to request help from the Trump Administration, who is putting together a plan to address this and other issues important to inner city communities.
State Rep. La Shawn Ford, D-Chicago, said the city is "not a Trump-free zone" and called on Mayor Emanuel to work with the Trump Administration to help the communities most affected by violence.
"That's bad stuff happening, and probably, I guess, you have to take from the leadership. That's called bad leadership," President Trump said. "There's no reason, in a million years, that something like that should be happening in Chicago."