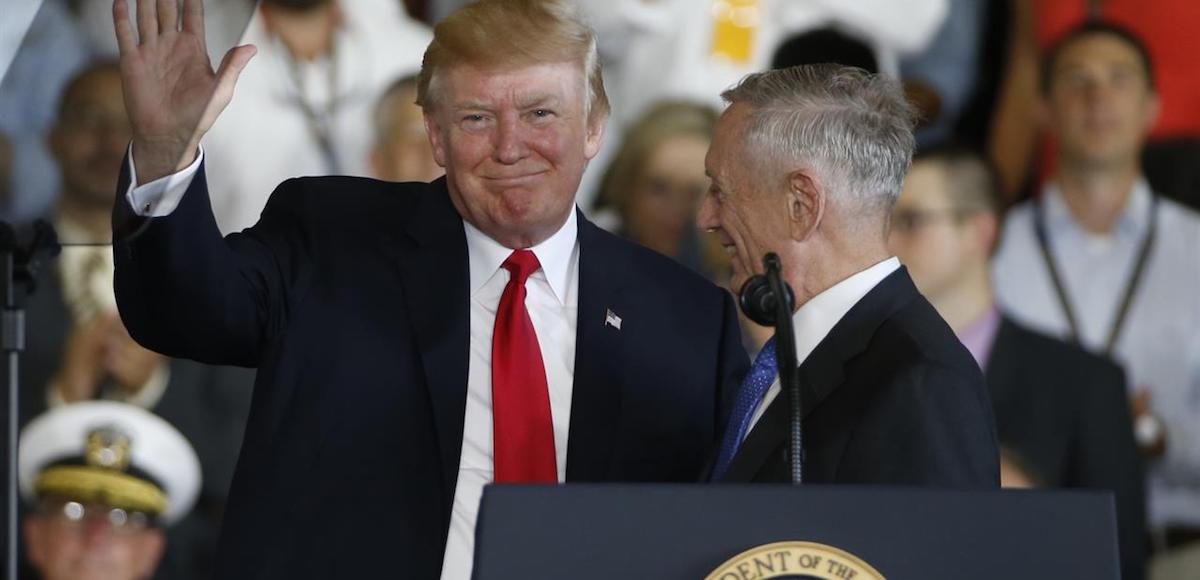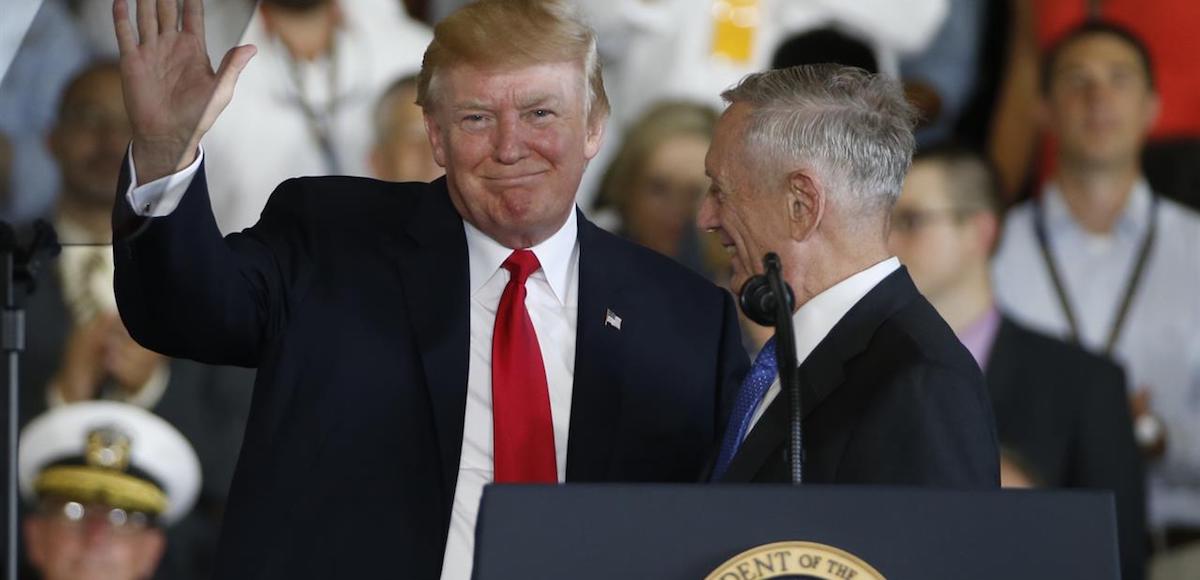 Shakeup Comes Two Months Earlier than Scheduled, Amid Policy Disagreements Over Foreign Conflict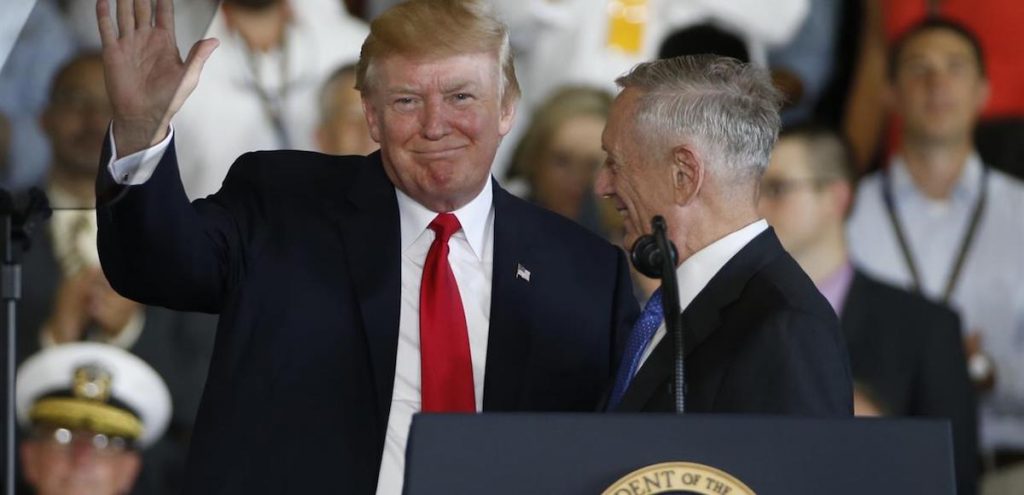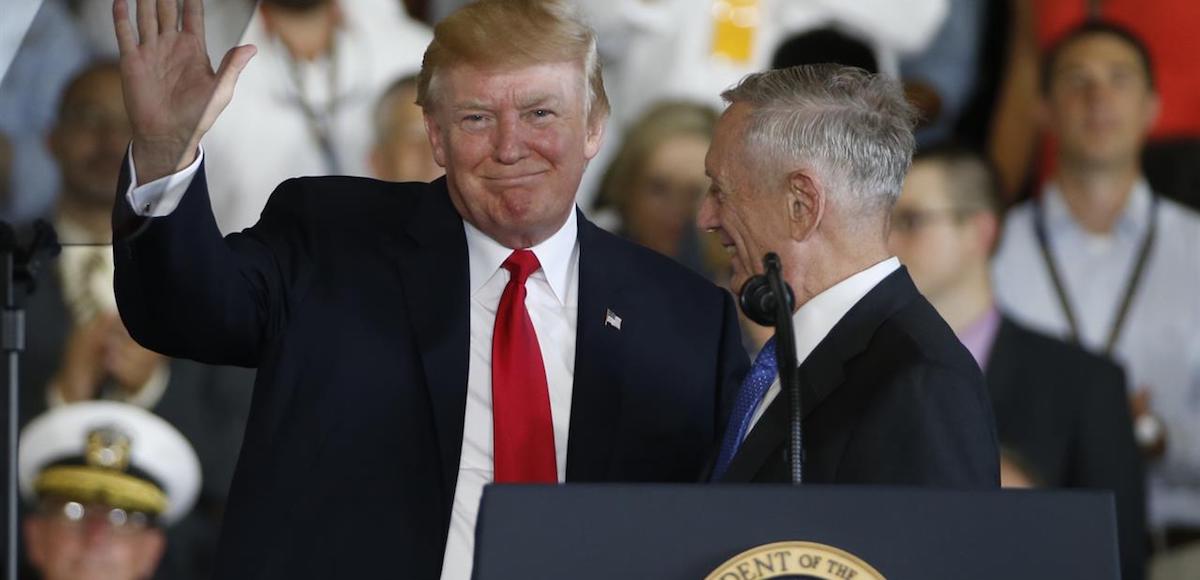 President Donald Trump announced on Twitter Sunday that Patrick Shanahan, the deputy defense secretary will take over for General James Mattis as acting secretary of defense, effective January 1.
"I am pleased to announce that our very talented Deputy Secretary of Defense, Patrick Shanahan, will assume the title of Acting Secretary of Defense starting January 1, 2019," the president tweeted. "Patrick has a long list of accomplishments while serving as Deputy, & previously Boeing. He will be great!"
In his resignation letter, General Mattis said he was "proud of the progress we have made over the last two years," but clearly indicated differences of opinion over the nation's role and alliances abroad were key to his decision.
"Because you have the right to have a secretary of defense whose views better align with yours on these and other subjects, I believe it is right for me to step down from my position," he wrote to the president.
The Trump Administration has always been a push-and-pull between the more interventionist wing of the mainstream Republican establishment, and the "America First" wing represented by the president.
Eight months ago, the president told his national security team in the Situation Room U.S. troops must come home from Syria. The primary objective, at least publicly, had been to defeat ISIS, or the Islamic State.
Last week, President Trump declared the U.S. would withdraw military troops from Syria. Recent estimates peg the number of remaining ISIS fighters at roughly just 2,000.
But the decision was made without the consent or support of his more hawkish advisors, , who also support the effort to use the civil war as a predicate for regime change to remove Syrian President Bashar al-Assad.
Many in the Trump Administration are concerned a similar announcement regarding Afghanistan is imminent. That includes General Mattis, who was initially scheduled to retire at the end of February, 2018.
There are currently 14,000 U.S. troops serving in Afghanistan, most of whom are part of the seemingly never-ending NATO-led mission to train, advise and assist Afghan forces.
The longest war in U.S. history began almost immediately after the attacks on September 11, 2001. President Trump has long-criticized continued U.S. involvement, and as a candidate campaigned on prioritizing illicit drug trades over foreign intervention.
The U.S. spent more than $1 trillion on military operations, more than $100 billion on "nation-building," or funding and training an army of 350,000 Afghan soldiers. Roughly 2,400 U.S. soldiers have lost their lives.
Meanwhile, opium production in Afghanistan skyrocketed to a record high 9,000 metric tons for the year in 2017, rising 87% compared with 2016.
The departure of General Mattis is the latest in a recent post-2018 midterm shakeup for the administration.
President Trump fired Jeff Sessions as attorney general for behavior conservatives at best characterize as incompetence. The Democratic takeover in the U.S. House played no small role in the firing of Interior Secretary Ryan Zinke and White House Chief of Staff John Kelly.
Mr. Zinke was fired for ethics questions that would've dominated the lower chamber with hearings and the president will now need a chief of staff that is more politically savvy than General Kelly.