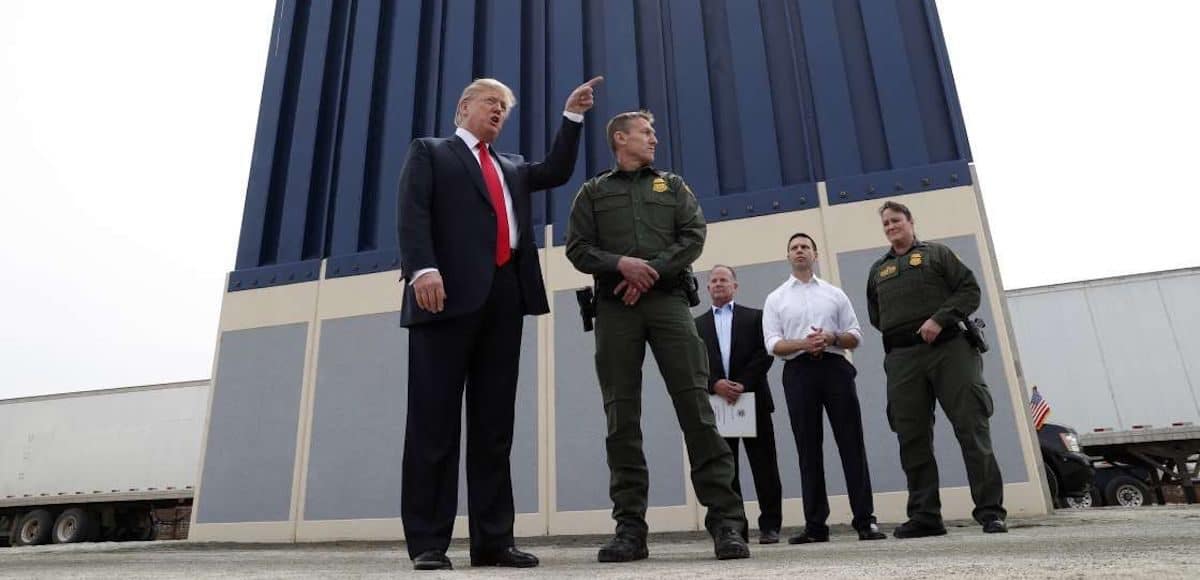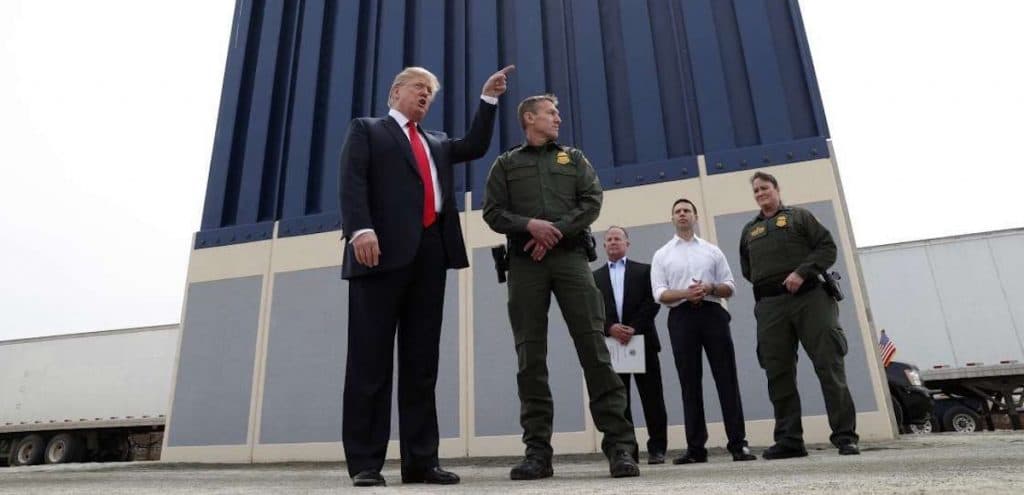 President Donald Trump threatened Friday to close the southern border entirely if Democrats don't support funding for the wall and immigration reform.
"We will be forced to close the Southern Border entirely if the Obstructionist Democrats do not give us the money to finish the Wall & also change the ridiculous immigration laws that our Country is saddled with," the president tweeted. "Hard to believe there was a Congress & President who would approve!"
"….The United States looses soooo much money on Trade with Mexico under NAFTA, over 75 Billion Dollars a year (not including Drug Money which would be many times that amount), that I would consider closing the Southern Border a "profit making operation." We build a Wall or….."
"…..close the Southern Border. Bring our car industry back into the United States where it belongs. Go back to pre-NAFTA, before so many of our companies and jobs were so foolishly sent to Mexico. Either we build (finish) the Wall or we close the Border……"
"…..Honduras, Guatemala and El Salvador are doing nothing for the United States but taking our money. Word is that a new Caravan is forming in Honduras and they are doing nothing about it. We will be cutting off all aid to these 3 countries – taking advantage of U.S. for years!"
The president's threat comes as the government shutdown continues, a police officer in California was killed by an illegal immigrant and several new migrant caravans backed by liberal activist groups are heading to the southern border.
"This suspect is in our country illegally. He doesn't belong here. We will find him. We will arrest him, and we will bring him to justice," Stanislaus County Sheriff Adam Christianson said Thursday at a press conference.
The sheriff slammed Democrats for not supporting the border wall and immigration reform, accusing them of supporting policies that are killing citizens and law enforcement officers, for political gain.
"This is not a game," said Art Del Cueto, head of the 2544 Border Patrol Council. "The individuals out there making this a political game need to stop. They need to realize we need better border security, the wall being a big part of it."
"How many more American citizens have to die because of these individuals?"