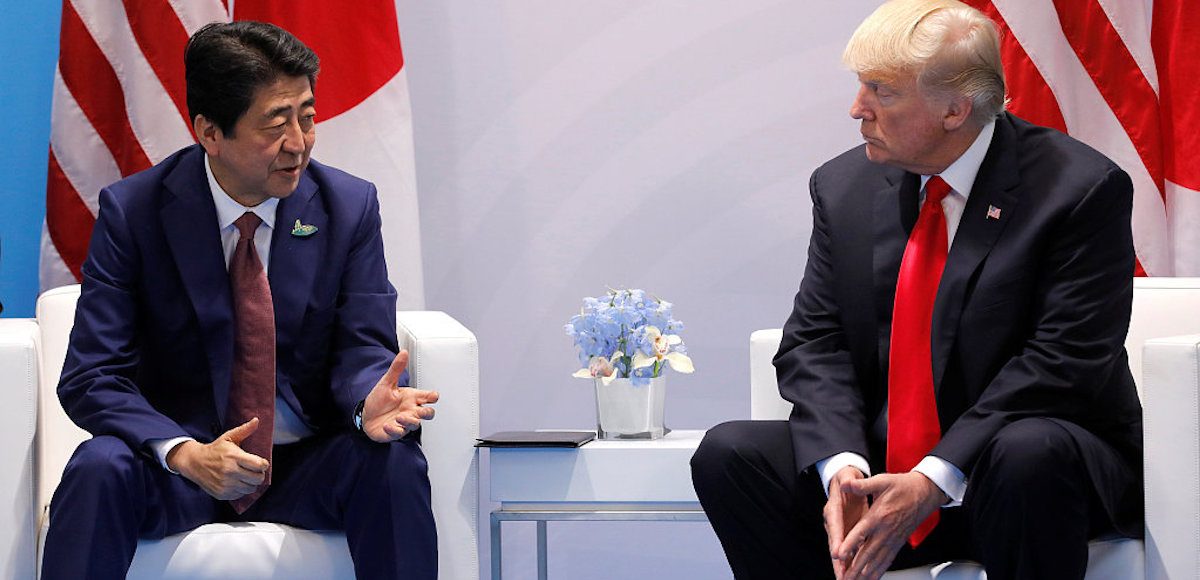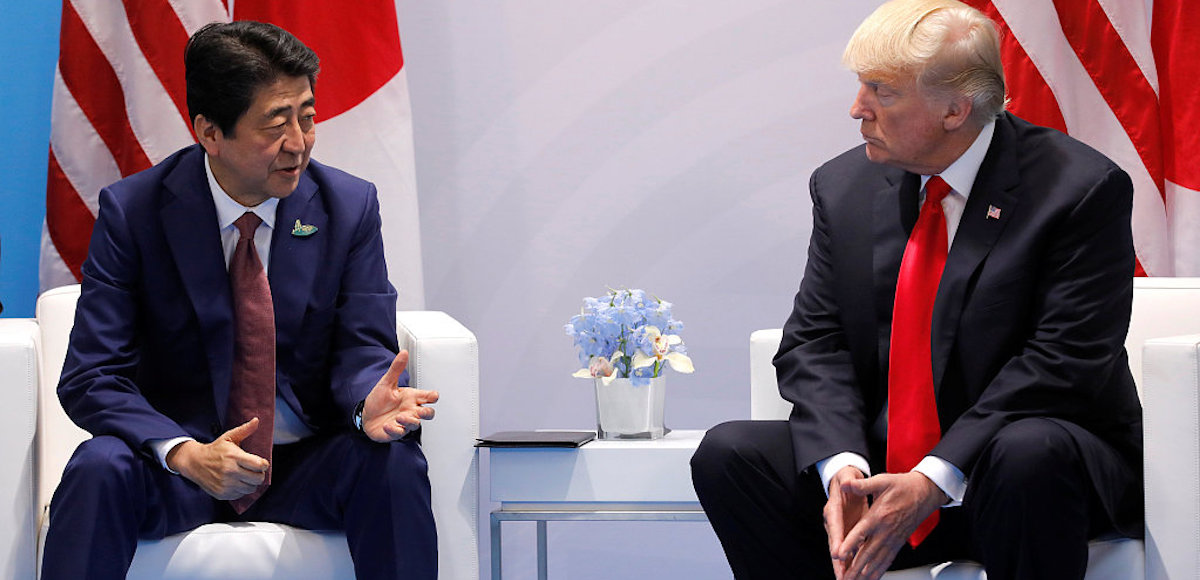 Japanese Prime Minister Shinzō Abe and U.S. President Donald Trump are weighing in after North Korea on Tuesday launched a missile over Hokkaido, Japan's northern main island. He condemned North Korea's latest missile launch, calling it a "serious and grave threat" to the nation.
"We will do our utmost to protect people's lives," Prime Minister Abe said in a statement. "This reckless act of launching a missile that flies over our country is an unprecedented, serious and important threat."
The people of Japan residing in the danger area were warned to take cover in basements after the launch. It was the first test of a midrange ballistic missile (MRBM) designed to carry a nuclear payload, which splashed into the northern Pacific Ocean. But it demonstrated that the rogue communist regime can indeed hit the U.S. territory of Guam, making good on a threat made a few weeks ago before Kim Jong Un backed down.
Meanwhile, the White House said that President Trump spoke with Prime Minister Abe about the "grave" North Korean threat.
"President Trump and Prime Minister Abe committed to increasing pressure on North Korea, and doing their utmost to convince the international community to do the same," the statement said.
The President issued a separate statement late Tuesday, saying that "all options are on the table."
"The world has received North Korea's latest message loud and clear: this regime has signaled its contempt for its neighbors, for all members of the United Nations, and for minimum standards of acceptable international behavior," President Trump said in a written statement released by the White House. "Threatening and destabilizing actions only increase the North Korean regime's isolation in the region and among all nations of the world. All options are on the table."
The South Korean air force put on a show of force after the launch, conducting a live-fire drill involving 8 powerful MK-84 bombs, officials confirmed. Seoul's presidential spokesman Park Su-hyun said four F-15 fighters dropped the ordinance and accurately hit targets at a military field near South Korea's eastern coast. Each bomb has an explosive yield of a ton.