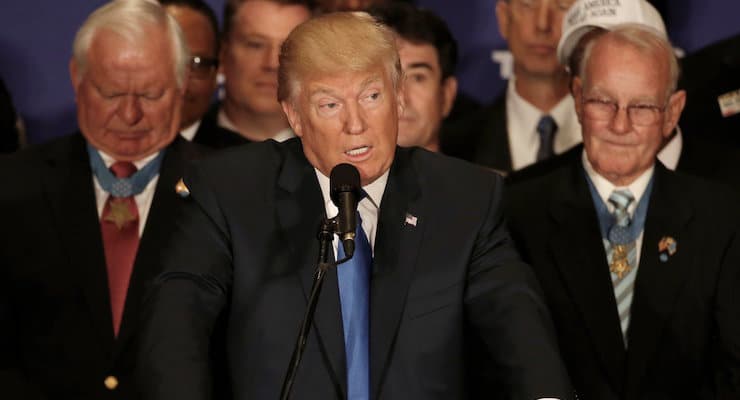 A recent essay in The Wall Street Journal described Donald Trump thusly: "Rather like the crazy boy-emperors after the fall of the Roman Republic, he may have problems with impulse control — and an uncontrolled, ill-formed, perpetually fragmented mind."
That this observation appeared under the headline "The Gathering Nuclear Storm" — and was written by a conservative journalist, Mark Helprin — should give us pause.
The rubber bands Trump's advisers had wrapped around his brain to hold it together during the debate with Hillary Clinton apparently snapped after about the first half-hour. Freed from the restraints, Trump went on to rant against a former Miss Universe's weight gain and a female comedian "who's been very vicious" to him.
Centuries hence, historians will pore over the debate manuscript and attempt to answer the question, "Who was Rosie O'Donnell?" They will try to explain the civilizational import of Sean Hannity, whose name Trump evoked seven times as a kind of defender.
But let us move on to the "big stuff." National security.
Trump had this to say at the debate:
"But when you look at NATO — I was asked on a major show, 'What do you think of NATO?' And you have to understand, I'm a businessperson. I did really well. But I have common sense. And I said, 'Well, I'll tell you. I haven't given lots of thought to NATO. But two things…'"
Not having given lots of thought to NATO didn't deter the Republican nominee from talking out loud about ditching U.S. obligations under the 67-year-old North Atlantic Treaty Organization — rattling our European allies and pleasing Russia's Vladimir Putin.
Trump went on: "I said, and very strongly, NATO could be obsolete because — and I was very strong on this, and it was actually covered very accurately in The New York Times, which is unusual for The New York Times, to be honest — but I said, 'They do not focus on terror.' And I was very strong. And I said it numerous times."
During a televised Republican primary debate last year, conservative talk show host Hugh Hewitt asked Trump, "What's your priority among our nuclear triad?" Trump tossed one of his incoherent word salads, showing he hadn't the foggiest idea what the triad was.
Marco Rubio rushed to the audience's rescue: "The triad is our ability … to conduct nuclear attacks using airplanes, using missiles launched from silos or from the ground and also from our nuclear subs."
In March, Trump suggested letting Japan and South Korea possibly develop their own nuclear weapons, setting off fears in Asia of an out-of-control regional arms race. Trump has done considerable business with South Korea's Daewoo, it's been reported. Daewoo — which fell into bankruptcy in 1999 amid a $43 billion accounting fraud — is also involved with nuclear energy and could make a lot of money if South Korea developed its own nuclear weapons.
Then there was Trump's extraordinary act of inviting a foreign adversary, Putin's Russia, to hack Clinton's email. William Inboden, who served in the National Security Council during the George W. Bush administration, characterized Trump's comments as "tantamount to treason."
Toward the end of the debate, Trump — looking deflated and exhausted — thought it wise to bring up the question of Clinton's "stamina."
Sensing things had not gone well for him, the boy-emperor lashed out the next day at his enemies — the microphone, the moderator and the beauty queen.
"For 90 minutes, I watched (Clinton) very carefully," Trump bellowed. "And I was also holding back. I didn't want to do anything to embarrass her."
You've got to hand him this: He didn't embarrass her.