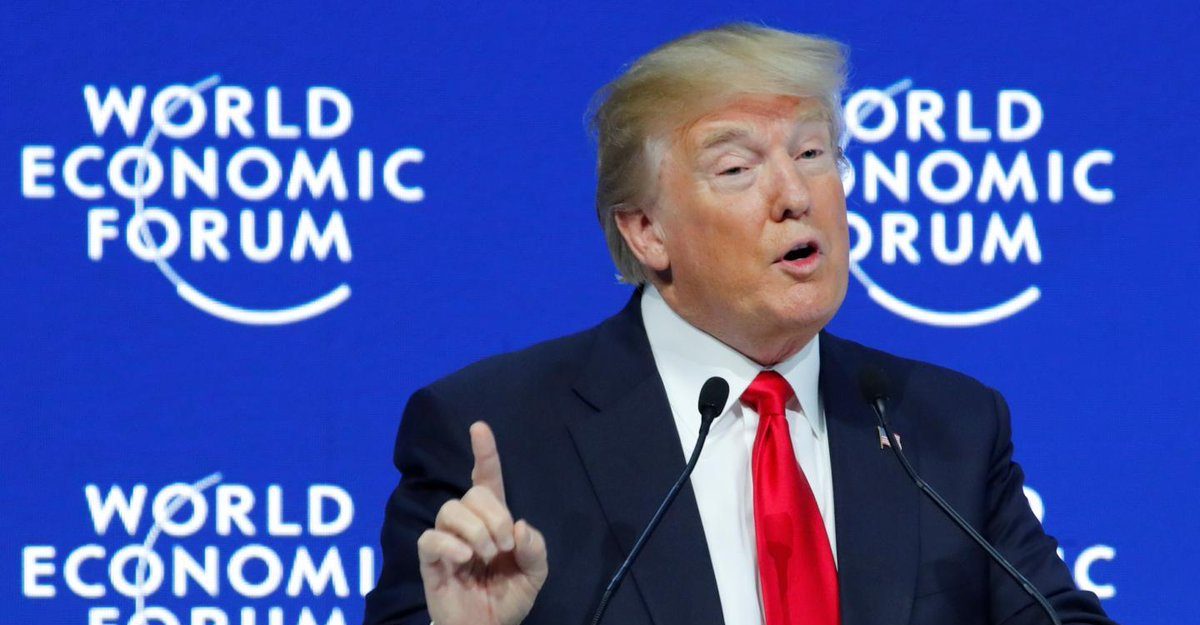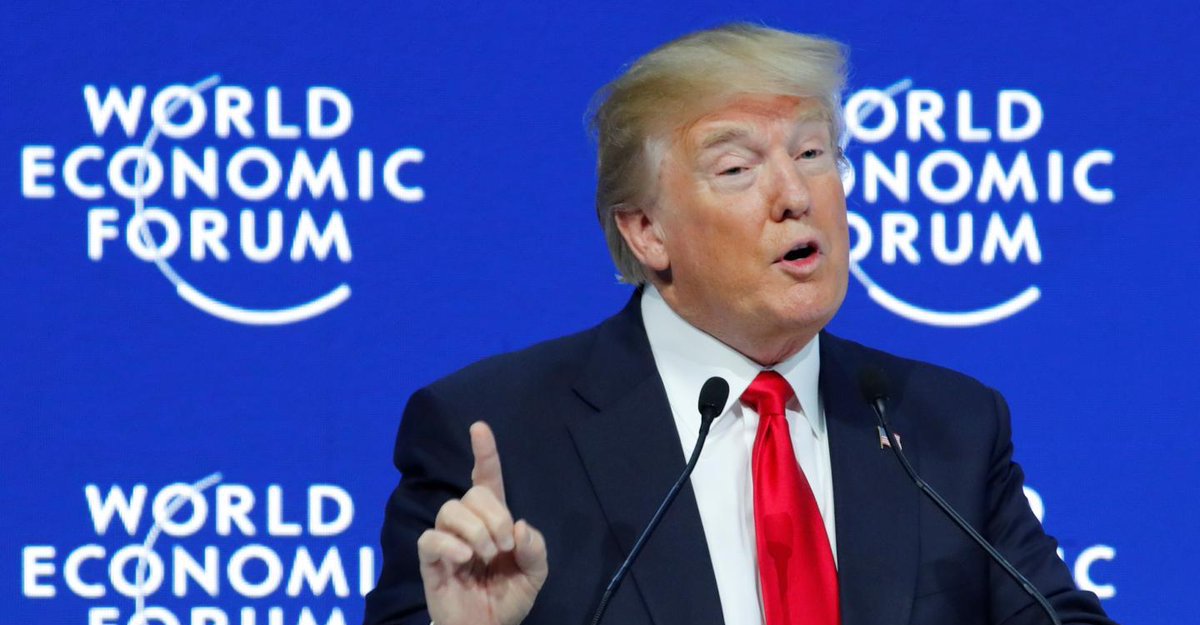 The good news is that President Trump wants to boost economic growth, which is a laudable goal after the economy's sub-par performance during the Obama years.
The bad news is that he may sabotage his good reforms of tax policy and regulation with protectionism.
In a column earlier this month for the Wall Street Journal, Robert Zoellick warns about the likely consequences.
The Trump administration has stacked up a pile of trade cases that will come tumbling down early in 2018. More important than any specific case is the signal of a strategy of economic defeatism. …Mr. Trump's tactic will likely trigger retaliation from other countries. …"safeguards" to block imports of solar panels and washing machines…doesn't even require a claim of unfairness. …these amount to an overture to the big show: likely withdrawal from the North American Free Trade Agreement, the U.S.-Korea Free Trade Agreement or both. …The president…relies on the support of economic isolationists who find it easier to blame others than to make America more competitive. Killing Nafta would fit the bill.
Charles Hughes addresses the same topic for Economics 21 and specifically explains that the net effect of trade barriers on solar panels will be to destroy jobs.
President Trump approved new tariffs on solar imports… Manufacturing of solar panels is only one component of the solar industry, which employs between 260,000 and 374,000 workers.  Out of this group, only 38,000 work in manufacturing. Even this oversells the number of people whose work would be insulated from competition from imports, as Solar Energy Industries Association estimates that only 2,000 of these solar manufacturing workers make the products covered by the tariffs.  Significantly more people work in installation. Their jobs would be at risk from higher solar panel prices that would reduce demand for installations, with one estimate that the tariffs would cost 23,000 U.S. jobs in the first year.
These numbers are not a surprise. There have been many studies looking at the impact of protectionism and lost jobs are the usual result, both because trade barriers create inefficiencies, reduce consumer buying power, and increase input prices.
As is so often the case, it's a question of the seen versus the unseen.
But don't take my word for it. Here's President Reagan talking about trade shortly before he left office (h/t: Cafe Hayek).
By the way, some people try to justify Trump's protectionism by citing some protectionist policies during the Reagan years.
As explained by Colin Grabow and Scott Lincicome in National Review, that is historical revisionism.
Trumpist efforts to save U.S. jobs through higher tariffs, bilateral trade deals, and lower trade deficits can find no "conservative" justification in Reagan-era trade actions. In fact, it's just the opposite. The Reagan administration did indeed pursue unilateral import restrictions and foreign-trade "enforcement" actions, but history shows that — unlike protectionist policies proposed by Trump — such moves were intended to liberalize trade… Reagan also often sought to educate his fellow Americans on the U.S. trade balance, even extemporaneously (and correctly) explaining at a 1985 press conference that trade deficits often correlate with job growth and economic vitality. …Reagan negotiated and concluded the 1988 Canada–United States Free Trade Agreement — the basis for the North American Free Trade Agreement (NAFTA). …Reagan administration negotiators also helped launch the Uruguay Round under the General Agreement on Tariffs and Trade (GATT), which would in 1994 strike the single biggest blow for free trade in the last 70 years by establishing the World Trade Organization (WTO).
Amen. I may have to revise my assessment of Reaganomics and give the Gipper an even better grade.
So what would it mean if Trump's protectionist push led to similar statist policies by other nations?
A World Bank study gives us an idea of the potential implications.
This paper quantifies the wide-ranging costs of potential increases in worldwide barriers to trade…a coordinated global withdrawal…from all existing bilateral/regional trade agreements, as well as from unilateral preferential schemes coupled with an increase in the cost of traded services, is estimated to result in annual worldwide real income losses of 0.3 percent or US$211 billion relative to the baseline after three years. …Highlighting the importance of preferences, the impact on global trade is estimated to be more pronounced, with an annual decline of 2.1 percent or more than US$606 billion relative to the baseline if these barriers stay in place for three years. Second, a worldwide increase in tariffs up to legally allowed bound rates coupled with an increase in the cost of traded services would translate into annual global real income losses of 0.8 percent or more than US$634 billion relative to the baseline after three years. The distortion to the global trading system would be significant and result in an annual decline of global trade of 9 percent or more than US$2.6 trillion relative to the baseline in 2020.
I wonder if those numbers underestimate the threat given how tit-for-tax protectionism caused much greater levels of damage during the 1930s.
Anyhow, let's conclude with a very effective (and concise) video from Matt Ridley on the principle of comparative advantage. It's about trade between two people, but the same principle applies to trade between nations. Simply stated, trade allows for specialization, which enables higher productivity (and therefore higher wages and living standards).