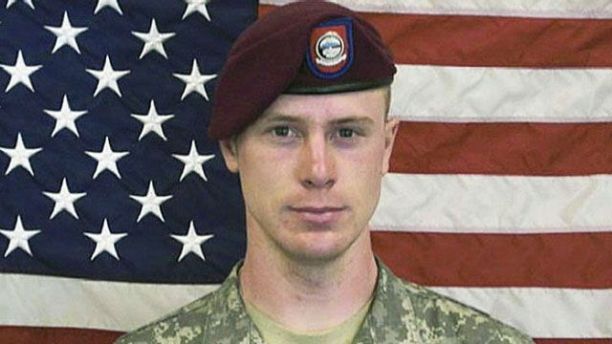 The American public was initially skeptical of the exchange, disapproving of the deal by a slim margin in the days following the breaking news. But, as we first anticipated, public sentiment has grown even more negative as more of the scandalous details of the exchange emerge.
The latest Rasmussen Reports survey found that 54 percent now disagree with the decision to release the "Taliban Five" from the Guantanamo Bay detention center at Gitmo in exchange for Bergdahl. That opposition is up 11 points from 43 percent just one a week ago, and just 29 percent now agree with Obama's decision, an 11-point drop from 40 percent last week.
A new Washington Post-ABC News poll found 73 percent say that — if it is shown that Bergdahl did indeed desert — he should be charged with a military crime. Meanwhile, just 20 percent oppose charging Bowe Bergdahl and support for such charges is bipartisan. In the WaPo/ABC poll, 70 percent of Democrats and 82 percent of Republicans agreeing. Democrats, in the WaPo/ABC poll, said they supported the deal 62 to 30 percent before desertion is posed to the respondent. However, they support it by just a 48 to 43 percent margin after the pollster explains the details of his desertion.
The two polls represent the first time a majority of Americans disapprove of the swap.
The first WaPo/ABC News poll found what other pollsters found, including Pew and ABC News, which was a plurality of voters opposed to the exchange and a large amount undecided. Now, 51 percent disapprove of the deal, while just 39 percent approve.
The president's job approval on foreign policy has fallen to an all-time low amid the controversy, which has followed a rash of never-ending foreign policy failures.
A recent USA Today/Pew Research poll released on June 9 found 43 percent of Americans say it was wrong for Obama to make the deal, compared with just 34 percent who say it was the right thing to do. The CBS News poll conducted around the same time showed 45 percent of Americans disapproved of the deal, while 37 percent approved.
Worth noting, despite the wavering support for the deal among Democrats, Rasmussen found a deeply concerning trend among Democrats. While 75 percent of Republicans and 60 percent of unaffiliated voters said they believe the administration should have consulted with congressional leaders before making the exchange, just 39 percent of Democrats agreed. Perhaps, it was the way Rasmussen asked the question, but either Democrats are unaware that President Obama broke the law requiring he give Congress 30-day notice or they simply don't care.
Even Senator Diane Feinstein isn't okay with that.