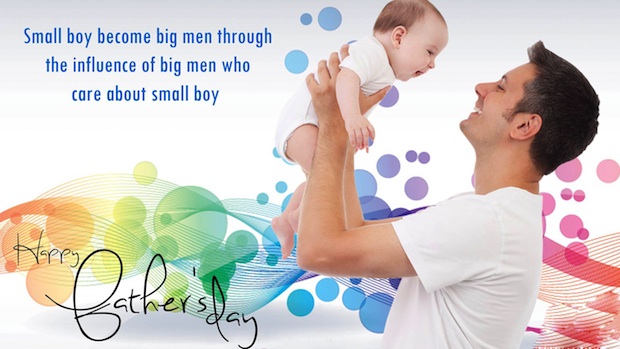 For Father's Day 2014, Rasmussen Reports conducted a survey on the importance of both the holiday, and the actual role of a father. As fatherlessness grows in American, the holiday ranks lower than ever in terms of importance to Americans. However, most still agree on the importance of fatherhood itself.
A survey of 1,000 adults conducted on June 9-10, found that just 10 percent of American adults consider Father's Day one of America's most important holidays, while 26 percent rate it as one of the least important holidays. Yet, 61 percent place it somewhere in between the two options.
However, 68 percent of American adults say the role of father is the most important role a man can play in their life. Unfortunately, the crisis of fatherlessness has grown considerably since the "Great Society" reforms incentivized families to have children out of wedlock. As the People's Pundit identified in Our Virtuous Republic, "in 1964 a full 93 percent of children born in the United States were born to married parents." Now, less than 59 percent of all children born in American boast the same.
Baris also notes that "marriage decreases the probability of child poverty by upwards of 82 percent. Sadly, the survey reflects the decreased significance society has placed on the role of father, which has had a dramatic impact on the nation's societal well-being.
Dr. Helen Smith similarly argued American society has become anti-male. Men are sensing the backlash and are consciously and unconsciously going "on strike." They are dropping out of college, leaving the workforce and avoiding marriage and fatherhood at alarming rates.