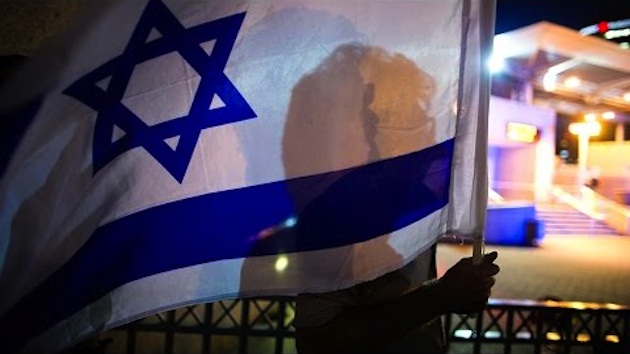 President Obama has had the worst relationship with Israel than any other post-1947 U.S. administration and is currently working to undermine the election of Israeli Prime Minister Benjamin Netanyahu. However, according to a new Gallup survey, Americans overwhelmingly support Israel, with a whopping 70 percent of Americans saying they now view the country favorably.
Further, despite unprecedented pro-Palestinian media coverage last summer, when asked Americans will choose Israel over Palestine. A near-supermajority — 62 percent — say they sympathize more with the Israelis than the Palestinians in the Mideast conflict. On the flip side, the Left's increasing anti-Israeli sentiment is increasingly becoming a fringe position, as just 17 percent currently view the Palestinian Authority favorably, down from 19 in 2014.
Just 16 percent of Americans sympathize more with the Palestinians' plight.
The results from Gallup's Feb. 8-11 World Affairs survey suggest that neither President Obama nor the coverage during the 50-day conflict between the Israelis and Palestinians in the Hamas-controlled Gaza Strip last summer had much of an impact on Americans' views of their most-trusted ally in the region.
"In fact, Israel's public image in the U.S. has been fairly strong since 2005, with an average 68 percent of Americans viewing it favorably," said Lydia Saad of Gallup. "But from 2000 to 2004, when hostilities between Israel and the Palestinians were running high, its favorable score averaged 60 percent."
Interestingly, Israel's favorable rating was more volatile before President Obama's tenure, but often not in the manner an increasing number on the Left would like. During the 1991 Gulf War, in the pre-Iron Dome era, positive views of Israel skyrocketed to 79 percent after that country suffered Iraqi rocket attacks that could not be trivialized by pro-Palestinian media outlets.
Since Gallup began measuring Americans' impression of the Palestinian Authority, the percentage viewing it favorably has averaged just 17 percent, where it stand now. In 2005, when then-assumed moderate Mahmoud Abbas was elected to succeed now-known supporter of terror Yasser Arafat as Palestinian president, Americans' views hit 27 percent favorable.
While increasing number of liberals are beginning to adopt anti-Israeli sentiment and, when asked to choose sides, will choose the side of the Hamas-supporting Palestinian Authority, 48 percent of the Democratic Party as a whole will choose Israel. However, when compared to Republicans — who are nearly unanimous in their support for Israel at 83 percent — and, independents who by a 59-percent majority agree, the Democrats' support for Israel is on the decline.
In 2014, a 54-percent majority of Democrats chose the region's only bastion of self-governance and liberty. Though the current 48 percent of Democrats is still slightly higher than the 42 percent measured in 1988, the trend is less than clear. In 1991, the number of Democrats who sided with Israelis was above 60 percent, and though we observe an increase from 1993 to 2014, the trend line suggests soft support.
"Throughout all of this, Israel's positive image in the U.S. remains broadly intact nationally, even as Democrats' sympathy for Israel may have slipped," Saad added. "The percentage of Democrats viewing Israel favorably is also down, currently at 60 percent, vs. 74 percent a year ago."