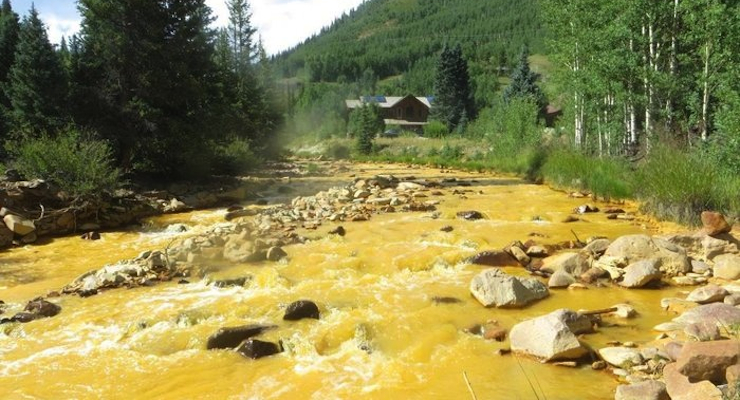 When an EPA cleanup team with heavy equipment attempted to breach a dam at Gold King Mine in Colorado, they released million of gallons of contaminated water with toxic heavy metals into a creek that flows into the Animas River. Now, voters want "heads to roll" at the agency known for handing down draconian penalties to private companies for accidents far less damaging to the environment.
"It is really a tragic and very unfortunate incident," EPA Administrator Gina McCarthy says, "EPA is taking responsibility to ensure that that spill is cleaned up."
But, according to a new Rasmussen Reports survey, there is a wide divide between the voters' definition of holding the EPA accountable and McCarthy's definition of taking responsibility. The poll finds a majority of likely voters–51 percent–want the EPA employees involved with the spill to be fired, while just 35 percent believe they should be formally reprimanded. Only 3 percent told Rasmussen no disciplinary action should be taken against these federal workers, while 11 percent reported they were not sure.
The orange plume of toxic water forced the closure of seven public water supply systems before it even found its way into the San Juan River in New Mexico. Water samples taken after the spill showed lead concentrations in some places that were 3,500 times the normal levels in and around Durango. The wastewater also contained manganese, zinc, copper and cadmium, along with other contaminants.
The economic damage has been severe, as well. Many businesses on the river use the river for their primary revenue source. Those people who want to file claims for damages–either due to economic or health reasons–can and should do so by clicking HERE.
The national survey of 1,000 Likely U.S. Voters was conducted on August 13 and 16, 2015 by Rasmussen Reports. The margin of sampling error is +/- 3 percentage points with a 95% level of confidence.