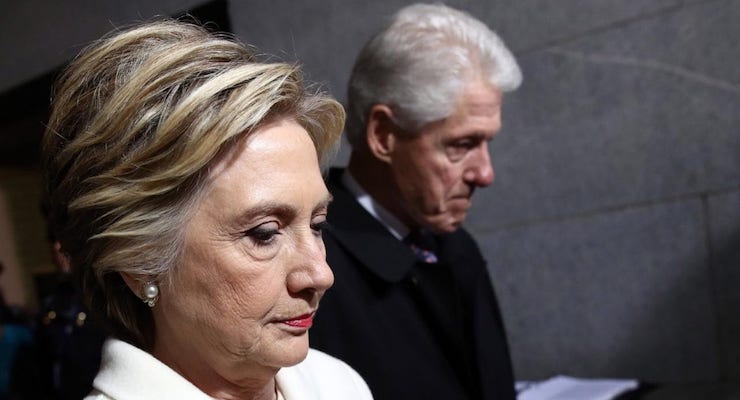 As People's Pundit Daily previously reported, Hillary R. Clinton is weighing whether to run for mayor of New York City and "Hillary for Mayor" signs have already been made. But a new poll finds there is little desire for the former secretary of state to get back into politics.
A Rasmussen Reports survey finds that just 23% of Likely U.S. Voters want to see the failed 2016 Democratic presidential candidate run for mayor of New York City, while a whopping 58% say no.
The survey of 1,000 Likely Voters was conducted on March 2 & 5, 2017 by Rasmussen Reports. The margin of sampling error is +/- 3 percentage points with a 95% level of confidence.  See methodology.
[social-media-buttons]