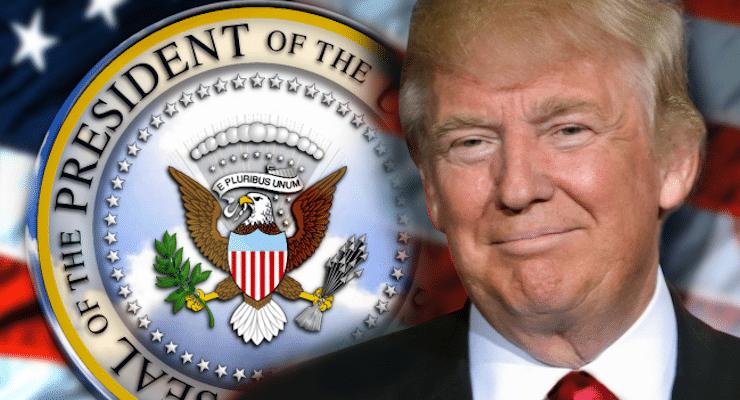 President Donald J. Trump's approval remains solid and is highest among likely voters in states in the Midwest Rust Belt and South, the PPD Big Data Poll finds.
The PPD Poll, which conducted the most accurate polling in 2016, finds 50% of likely voters nationwide approve of the job President Trump is doing, while 43% disapprove. Support for the president has slipped nationally, but in key Midwest battlegrounds–including Ohio (58/39), Michigan (52/47) , Pennsylvania (51/48), and Iowa (59/39)–the president is above water and viewed more favorably juxtaposed to the nation as a whole.
Nationwide, 49% of voters view the president favorably–59% of whites, 12% of blacks, and 31% of Hispanics–while 45% view him unfavorably.
(See full demographics and historical favorability rating data)
Generally speaking, the South is the other region of the country where majorities of voters widely approve of the president's job performance. In Florida, the nation's largest battleground and President Trump's second home state, 51% approve and 47% disapprove.
(See full demographics and historical approval rating data)
In Georgia, which is frequently characterized by the media as "the new" battleground, 56% approve and only 42% disapprove. Tracking for PPD Battleground State Likely Voter Profiles continues to show Democrats with a stubborn ceiling at roughly 46% in the Peach State.
The exception to the southern rule is the state of Virginia, the only battleground state tracked thus far where President Trump's approval is underwater. Only 41% of likely voters approve of the president in the Old Dominion, while 45% disapprove. In fact, it's looking more like the New Dominion every year. Virginia is the only battleground state where Democrats have expanded their advantage in partisan affiliation.
The PPD Big Data poll pegged President Trump's victories on on the statewide level in all but two states within tens of percentage points, including Florida, North Carolina, Michigan, Pennsylvania and Wisconsin.
The PPD Poll follows level 1 AAPOR standards of disclosure and WAPOR/ESOMAR code of conduct. The national poll was conducted from March 11 to March 18 and are based on 1422 interviews of likely voters participating in the PPD Internet Polling Panel. The PPD Battleground State Likely Voter Metrics are collected in separate state-wide samples.
The PPD Poll has a 95% confidence interval and is not weighted based on party affiliation (party ID), but rather demographics from the U.S. Census Current Population Survey–i.e. age, gender, race, income, education and region. The sample identified a partisan split of 34% Democrat, 33% Republican and 33% Independent/Other. Read about methodology here.