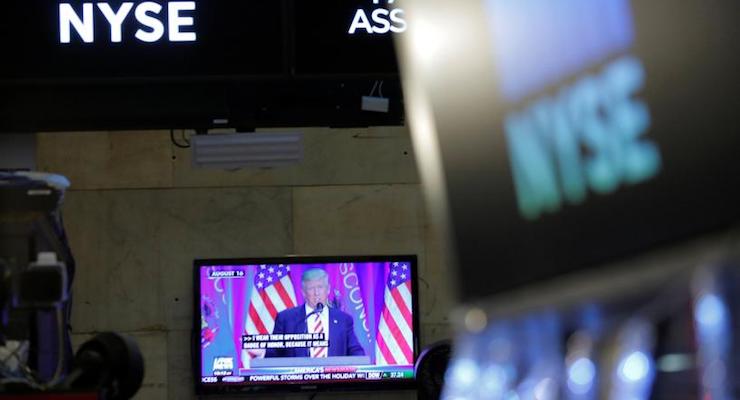 The U.S. Economic Confidence Index by Gallup set a new record high last week, soaring 7 points to +16 as the current conditions component also set a record monthly high. The index–which is the average of two components, how Americans rate current economic conditions and whether they feel the economy is improving or getting worse–first surged to the highest level ever measured following the election and the inauguration of President Donald J. Trump.
The record-setting trend comes after the index spent most of former President Barack Obama's tenure in negative territory. This is now the 15th week in a row that the index has been positive, a trend that began to show strength immediately after the presidential election in November..
It receded 4 points from the previous high to +9, but Americans either gained or regained economic optimism last week.
[social-media-buttons]
For the entire month of February, Gallup's U.S. Economic Confidence Index averaged +8, three points below January's record-setting score. Last month, 33% described economic conditions as "excellent" or "good," while 20% rated them as "poor." Forty-eight percent (48%) said economic conditions were "getting better," while nearly as many (45%) said they were getting worse.
Worth noting, Democrats showed the largest gain in economic confidence from Wednesday to Sunday last week, the period after President Trump gave his address to a joint session of Congress, which sparked a stock market rally. Over the seven days leading up to the speech (Feb. 22-28), Democrats registered an index score of -7. For the five-day period of March 1-5, their score rose to 0.
Republicans showed a slight gain from +45 to +48 in the same time frame.
The Gallup U.S. Economic Confidence Index mirrors other major gauges showing a change from pessimism to optimism.
The Survey of Consumers, a closely-watched gauge of consumer sentiment from the University of Michigan, hit a 12-year high following the election. It continued its post-election rally in January.
"Consumers expressed a higher level of confidence January than any other time in the last dozen years," said Survey of Consumers chief economist, Richard Curtain. "The post-election surge in confidence was driven by a more optimistic outlook for the economy and job growth during the year ahead as well as more favorable economic prospects over the next five years."
[social-media-buttons]