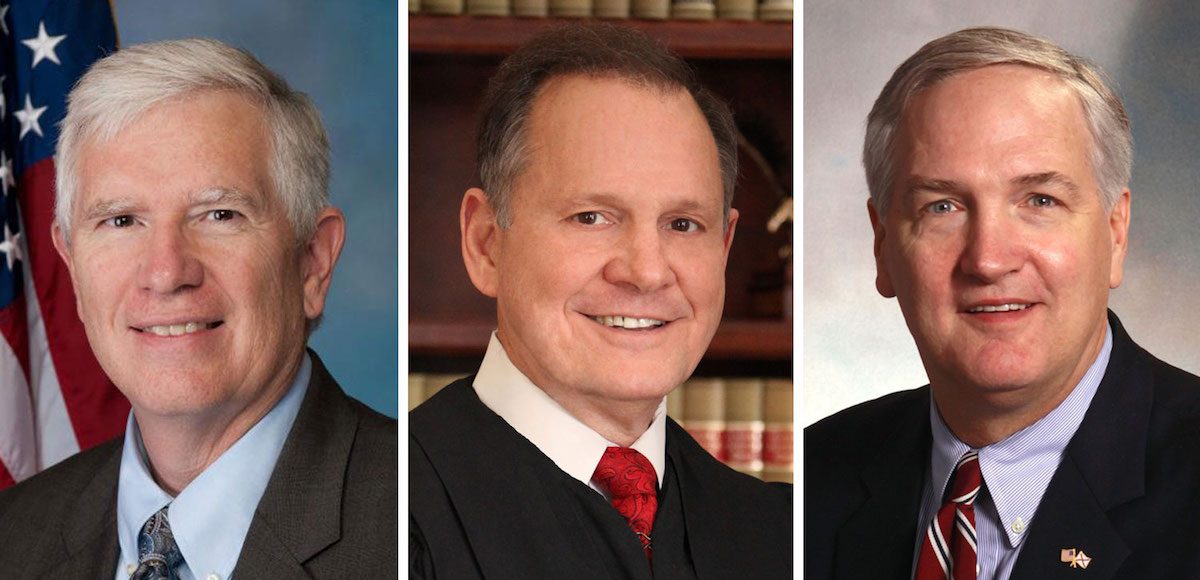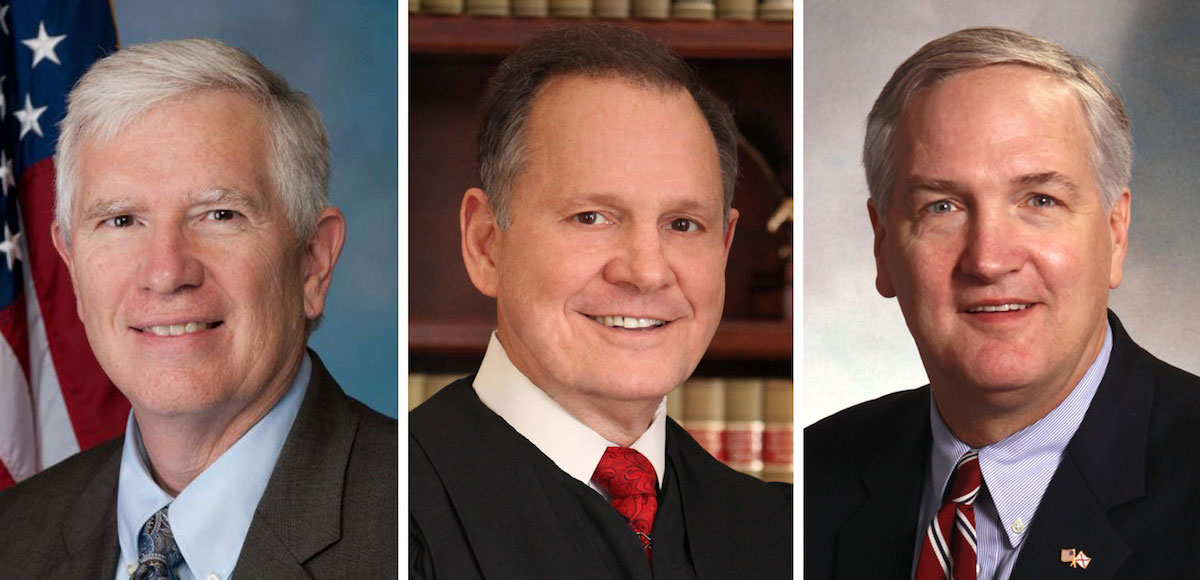 Rep. Mo Brooks, R-Ala., is surging against interim Sen. Luther Strange while Judge Roy Moore still leads in the race to replace Jeff Sessions in the U.S. Senate. A new poll conducted by JMC Analytics based out of Louisiana finds Judge Moore ahead of the crowded GOP field with 32% of the vote, while Sen. Strange slipped to 24% and Rep. Brooks surged to 20%.
The two candidates with the most votes in the primary next Tuesday will head to a runoff in September. Sen. Strange, who is the preferred candidate of the GOP Establishment and Majority Leader Mitch McConnell, R-Kty., was appointed to fill the seat vacated by Attorney General Sessions under suspicious circumstances. He was conducting the very investigation into then-Gov. Robert Bentley's scandal that eventually forced him to resign.
He has spent nearly $10 million trying to convince the voters of Alabama that he is pro-President Donald Trump and his agenda.
He is not. Further, Team Trump in Alabama have backed Rep. Brooks, who just last week began to spend money on ads. Judge Moore and Rep. Brooks have condemned Sen. Strange and his campaign for running flatly dishonest ads on television, which were cut by an acolyte of Karl Rove.
"Despite his incumbency and up to $8 million dollars being spent on his behalf (appointed) Senator Luther Strange is struggling to connect with GOP primary voters in Alabama," Mr. Couvillon told Breitbart News in an email.
The poll of 500 Alabamians likely to vote in next Tuesday's primary was conducted from August 5 to August 6—during the weekend—with a 95 percent confidence interval and a margin of error of 4.4 percent.
Alabama Senate Republican Executive Summary Release by Breitbart News on Scribd