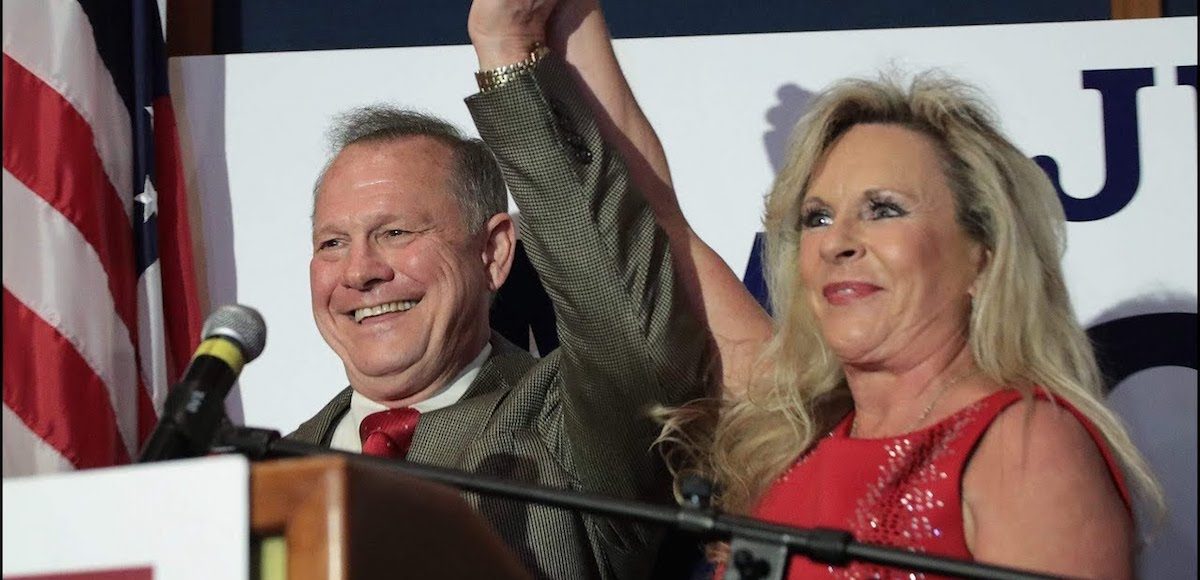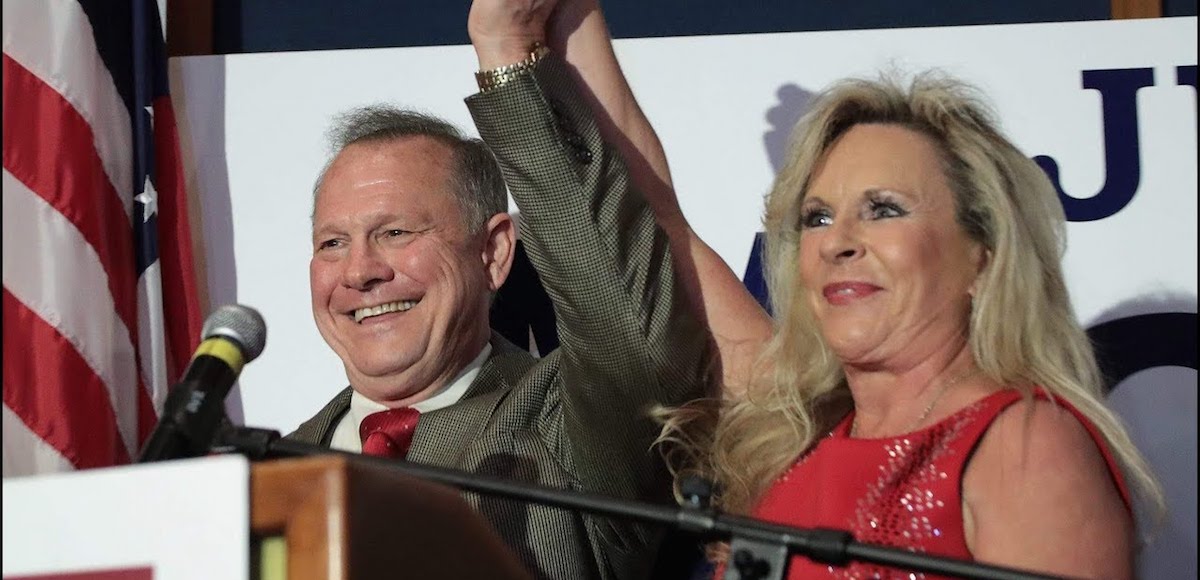 Republican Judge Roy Moore has retaken the lead over Democrat Doug Jones in the race for U.S. Senate in Alabama, according to a poll by Change Research. While People's Pundit Daily (PPD) isn't familiar with the firm, it's noteworthy because Judge Moore was trailing Mr. Jones in the same poll following the allegations of sexual harassment.
Many of those allegations — including the two most serious — have not held up well under further scrutiny. Gloria Allred, the lawyer for the woman who accused Judge Moore of rape, refuses to submit the yearbook she provided as exculpatory evidence to independent analysis.
Leigh Corfman, who said she was inappropriately touched by Judge Moore when she was 14, didn't provide a timeline that fit the events.
Now, Republicans are less likely to believe the allegations and again say they will vote. Judge Moore leads Mr. Jones 49% to 44%, the same margin the same poll found a day after the allegations were first made.
"In Change Research's third poll since the sexual misconduct allegations against Moore first surfaced on November 9, we found that he has completely erased the 3-point lead Jones had opened up in mid-November," the polling firm said in their release. "Moore's lead is now just as large as it was just after the story broke."
Judge Moore definitely appears to have gotten a boost from President Donald Trump, who said Doug Jones is a liberal who doesn't represent Alabama. Eighty-eight (88%) of those who voted for President Trump in 2016 said they would "definitely" vote on December 12, up from 82% in mid-November. Moore's lead among his base also few from 91% to 5% ten days ago to 93% to 4% now.
In mid-November, 10% of voters had planned to cast a write-in vote; that number has dropped to 7%.
The poll of 1,868 registered Alabama voters was conducted between November 26 and 27. The margin of error of the poll is 2.3%.