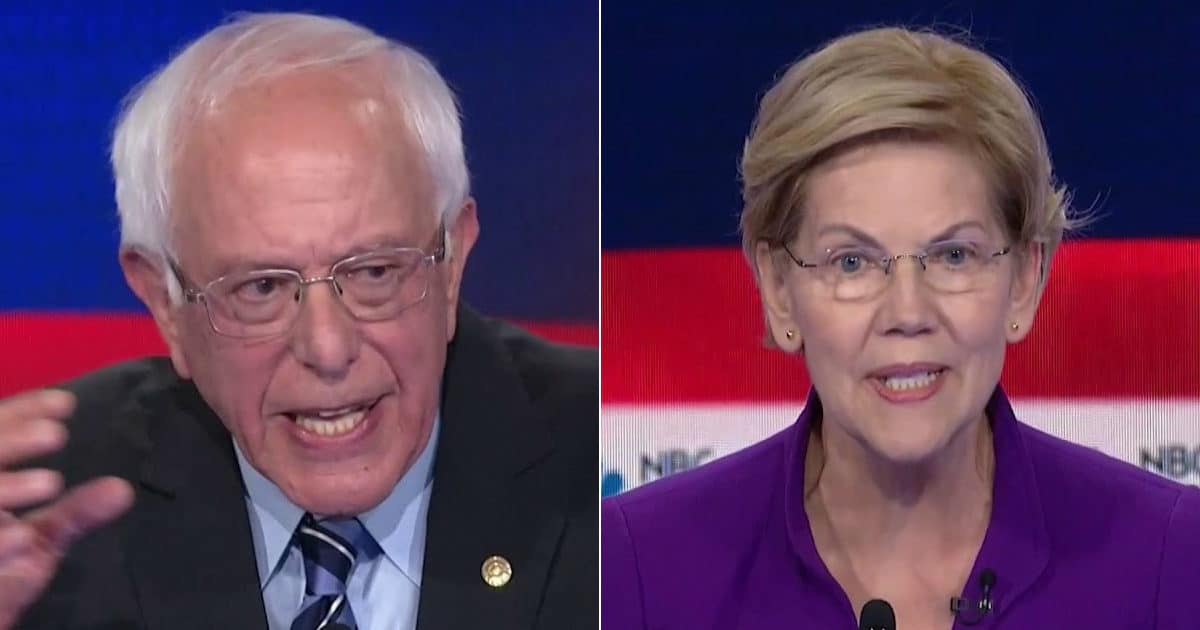 In Seven Most Recent Polls, Sanders Takes Runner-Up in Four, Warren in Three
Senator Bernie Sanders, D/I-Vt., and Senator Elizabeth Warren, D-Mass., are vying for the second place poll position ahead of the second Democratic debate in Detroit, Michigan.
Twenty Democratic candidates will take the stage over two nights. The first night will, for the first time, offer a match-up between Massachusetts Sen. Elizabeth Warren and Vermont Sen. Bernie Sanders, the two top progressives in the Democratic primary.
Lineups for Second Democratic Debates
---
In the last seven national polls conducted, Senator Sanders has led in four and Senator Warren has led in three.
The second night will be a rematch of former Vice President Joe Biden, D-De., and Senator Kamala Harris, D-Calif., who knocked him down a few pegs in the first round of debates in Miami, Florida.
Mr. Biden maintains his frontrunner status and appears to have rebuilt his lead since a catastrophic debate performance. He has led by margins ranging from 7 points (Economist/YouGov) to 19 points (Quinnipiac) since July 21.
For more than a handful of hopefuls, Tuesday and Wednesday in Detroit represent the last time they'll be on a stage and have the opportunity to appeal to a national audience.
The Democratic National Committee (DNC) raised the threshold to qualify for the debates scheduled for September and October. To qualify, candidates had to poll at least 1% in three polls from an approved list of pollsters, or boast 65,000 unique donors including 200 donors each from 20 different states.
Rep. Seth Moulton, D-Mass., and Miramar, Florida, Mayor Wayne Messam, two candidates who did not qualify for the first round of debates, failed to qualify.
Far-left billionaire hedge fund manager Tom Steyer and former Rep. Joe Sestak, D-Penn., two candidates who recently announced their presidential bids, also failed to qualify.